MMG Job Creator Award Finalist: Virtus
Insurance brokerage Virtus was able to recognize more than 100% revenue growth and expanded its staff from 49 to 65 across its five offices—even in the midst of the pandemic.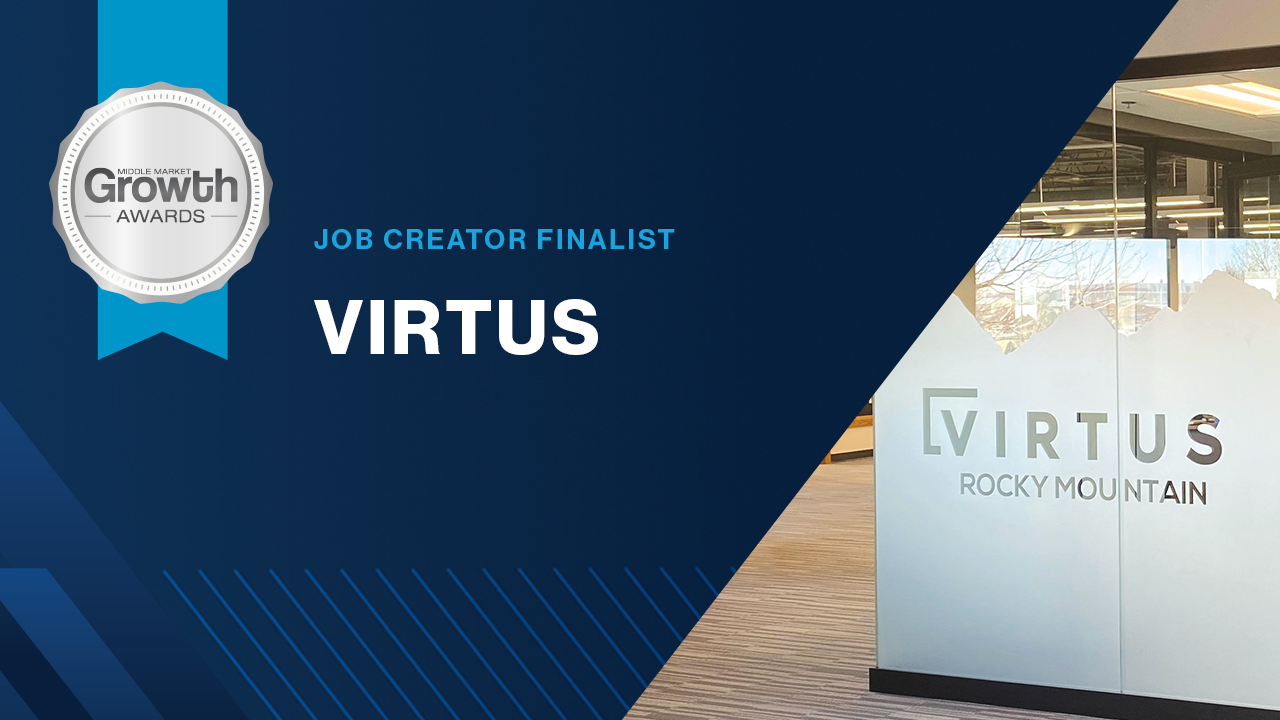 This story originally appeared in the Spring 2021 print edition of the Middle Market Growth Awards Special Report. Read the full report in the archive.
---
In a year rocked by a global pandemic, many companies went into survival mode and threw their long-term projections out the window.
Yet Virtus, an insurance brokerage and consultancy headquartered in Kansas City, stayed focused on becoming a Top 50 insurance brokerage over the next five years.
Attention was required to manage through short-term uncertainty, but this uncertainty also created an opportunity to invest in Virtus' team to achieve long-term growth goals.
In 2020, the firm was able to recognize more than 100% revenue growth and expanded its staff from 49 to 65 across its five offices.
Virtus plans to accelerate this growth trajectory in 2021 through a combination of strong organic growth and the strategic acquisition of teams and individuals.
"We are bullish on our ability to attract world-class talent in the current market environment," says Andrew Gray, the company's CEO and co-founder. "Our long-term vision, financial structure and culture have helped us attract some of the best insurance professionals in the industry and we are just getting started."
The insurance industry has experienced significant consolidation over the past 20 years, with M&A transactions at record levels in terms of the number of acquisitions and valuation multiples.
Virtus has elected not to compete in the traditional acquisition market; instead, the firm has focused its attention on recruiting top industry talent and strategically partnering with firms that fit the company's culture and vision.
"There is so much opportunity with what is going on in the industry right now," says Tom Pollock, co-founder and senior vice president at Virtus. "We have focused on building out a platform that attracts the best talent. This is based on a combination of our culture, industry expertise and the growth opportunity."
In an industry focused on consolidation, expansion of margin and scale, Virtus says that it sees an opportunity to focus on its team, partners and clients to build what the firm describes as best-in-class opportunities and services, effectively accelerating scale over the long-term.
The firm's focus on a people-first approach in a people-centric business has been the key to not only surviving, but thriving in a challenging economic environment.