Thanks to an ACG member, the number of voices on Capitol Hill supporting middle-market businesses recently became one stronger.
On July 9, Rep. Ben McAdams, D-Utah, announced his intention to join the Congressional Caucus for Middle Market Growth, a bipartisan coalition of policymakers who raise awareness of the market segment that employs 44 million people in the United States.
"As a member of the Middle Market Growth Caucus, I will be able to share my experiences as a local mayor who worked with many middle-market companies and businesses," says McAdams, a former mayor of Salt Lake County. "It also gives me a way to connect with like-minded members of Congress who share the goal of growing the middle market through smart policy."
McAdams, who took office in January 2019, first learned of the caucus from an enterprising ACG member, Sharon Dow, an operating partner, independent director and managing executive based in Cambridge, Massachusetts, and Park City, Utah. The two discussed the coalition during ACG's Middle Market Fly-In on June 19, when Dow and other business professionals gathered in Washington, D.C., to educate lawmakers and their staff about the economic impact of the middle market.
The face-to-face meeting between Dow and McAdams was organized after the two met earlier in the month during a strategy summit in Utah attended by local and national political leaders.
At the summit, Dow struck up a conversation with McAdams without knowing he was a member of Congress. "He only mentioned that he worked in Washington," she says.
Only later in the conversation, after they exchanged business cards, did Dow discover who he was. "That says something about his character. He's a very approachable guy," she says.
As Dow and McAdams joined other summit participants for a hike up Bald Eagle Mountain, a peak about 36 miles east of Salt Lake City, Dow took the opportunity to speak with McAdams about the vital role of midsize companies, private capital and the upcoming fly-in hosted by ACG.
Intrigued, McAdams' office remained in contact with Dow and ultimately scheduled a one-onone meeting to take place during the fly-in.
Prior to their meeting, Dow researched McAdams and other members of Congress whose staff she was scheduled to visit. "I wanted to know their history so I could have the right inflection on certain issues," she says.
For example, Dow learned that while McAdams was mayor of Salt Lake County, he was a vocal supporter of measures that encouraged economic development in the region. "Jobs and growth have always been important to him," says Dow, who supplemented her research with information provided by ACG's public policy team, including data from GrowthEconomy.org, which tracks job creation and sales growth in private capital-backed companies.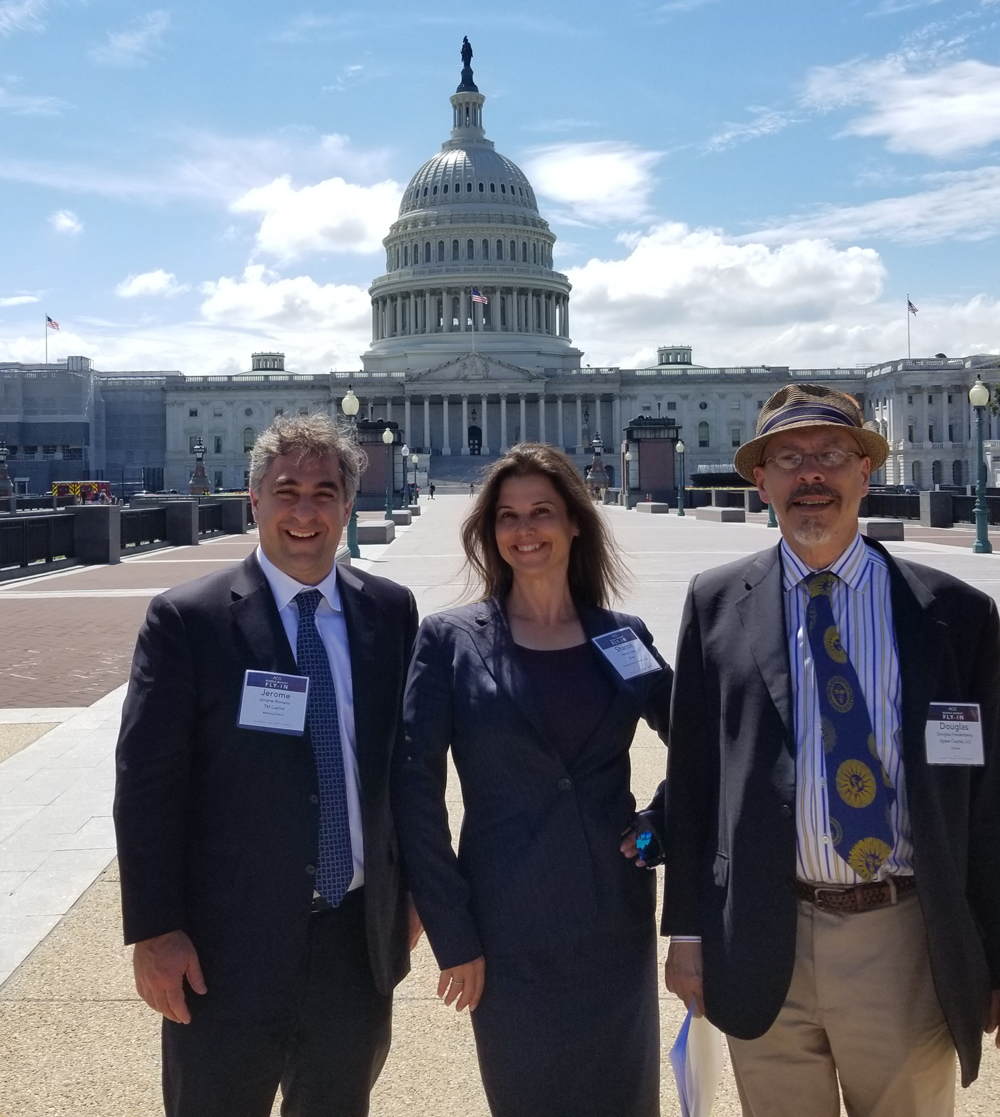 Following the recommendation of ACG's policy advisers, Dow made sure to highlight a company in each member's district and the number of jobs it has created in recent years. "One of the tips given at the prep session was to make the story real for them," she says.
Less than a month after meeting with Dow in D.C., McAdams signed on as the newest member of the Congressional Caucus for Middle Market Growth. Dow has also received follow-up emails from other congressional offices asking to meet the next time she visits Washington.
Reflecting on the fly-in, Dow says the key to her successful visit was to go one step beyond education and show how private capital can help advance lawmakers' goals of stimulating economic growth and job creation locally.
"I think members of Congress hear a lot of things like 'fix this thing for my local area,' and they want to have a meaningful impact in their districts," she says. "Offering help with major issues like job growth can go a long way."

Benjamin Glick is ACG Global's marketing and communications associate.