Middle-Market Public Policy Roundup
This week, the GOP looked to tax reform for a potential legislative victory, but paying for cuts could be tricky. Meanwhile, NAFTA renegotiation takes a back seat.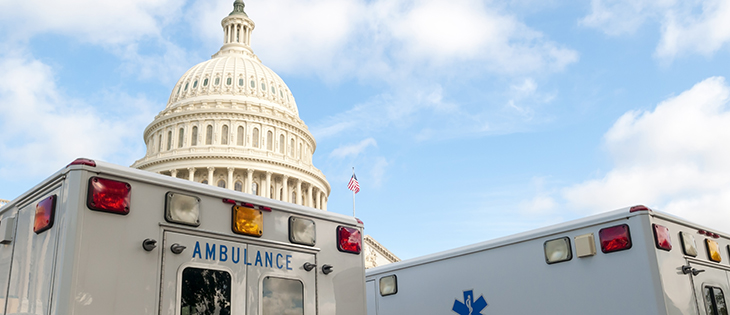 With Health Care Legislation Increasingly Unlikely, A Pivot to Tax Reform
As the chances that GOP senators will coalesce around an Obamacare "repeal and replace" bill continue to dwindle, the Trump administration has signaled plans to pursue tax reform, according to Politico. Heading into the 2018 midterm elections with no large legislative wins, a notable victory is essential for the GOP to continue to control both chambers of the legislature.
How to pay for tax cuts is a dilemma yet to be solved. To keep any tax reform initiative permanent (rather than ending in 10 years), Republican lawmakers must pay for rate cuts. The border-adjustment tax is viewed unfavorably by the White House, so many options are being floated. They include cutting the deduction of interest paid on corporate debt or preventing taxpayers from being able to deduct state and local taxes.
Blueprint for U.S. Budget Passes Key Committee, Essential for Tax Reform
The House Budget Committee passed the first step of a budget for fiscal year 2018 in a party-line vote on Wednesday, per The Wall Street Journal. The federal budget resolution is necessary to be able to pass a tax reform package through reconciliation, which allows budgetary legislation to benefit from expedited passage with a simple majority. The bill proposes cutting Medicare costs and nondefense spending to balance the budget by 2027.
Administration Aims to Follow Through on NAFTA Renegotiations
 The Office of the U.S. Trade Representative published objectives for the renegotiation of the North American Free Trade Agreement, says Morning Consult. The objectives "have focused on prominent TPP (Trans-Pacific Partnership) issues, such as labor rules, investment dispute tribunals and cross-border data flows." Democrats and Republicans both have issues with the objectives, though lawmakers are unlikely to focus much effort on the renegotiations. They're currently preoccupied with big-ticket items like health care, the budget and tax reform.

Ben Marsico works on public policy issues for ACG.