Middle Market Growth recently announced that it has extended the application deadline for the first-ever awards to December 15.
Middle-market operating companies and young professionals are eligible to apply in five categories. It's a chance for you, a colleague, or your clients to share your achievements over the past 12 months with the middle-market M&A community.
Middle Market Growth Editor-in-Chief Katie Mulligan recently recorded a short podcast episode to talk about the awards categories, who's eligible, the recognition for winners, and how to apply. More information and all application materials are available here.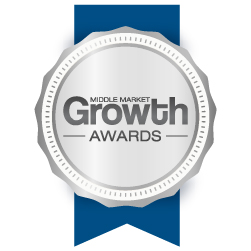 Considering applying? Here are some insights into what the judges will be looking for.
Although Middle Market Growth is seeking operating companies in four of the categories,  applicants are encouraged to highlight the contributions of private equity investors, M&A advisers, accountants, attorneys and other partners. If your firm serves middle-market companies, encourage them to apply and showcase how you've supported their growth, innovation, job creation (or retention) and workplace culture.
Finalists in all categories will be featured in a spring edition of Middle Market Growth and honored at ACG's InterGrowth conference on April 26-28, 2021.
MORE INFORMATION
To learn more, contact Katie Mulligan, editor in chief of Middle Market Growth, at kmulligan@acg.org.