Mid-Market Revenue Up Nearly 9 Percent in Q2—Golub Report
Revenue growth among midsize companies is keeping pace with the healthy growth seen earlier this year.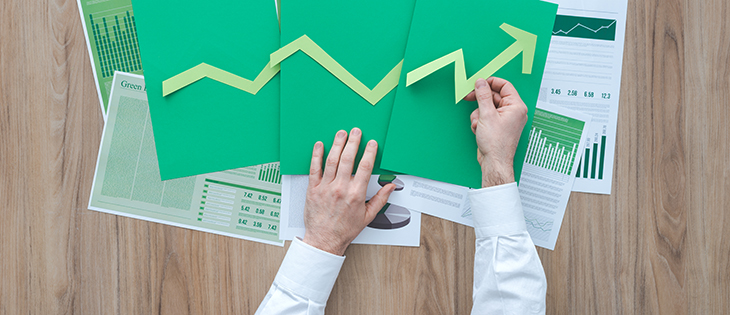 Midsize private companies posted revenue growth of nearly 9 percent in the first two months of the second quarter, Golub Capital said in a recent report.
Revenue in the middle-market lender's Golub Capital Altman Index grew 8.94 percent, while earnings before interest, taxes, depreciation and amortization rose 2.29 percent, compared with a year earlier, Golub said.
"Across sectors, revenue growth was consistent with the healthy pace of growth in the first quarter of 2017," said Lawrence E. Golub, the firm's CEO, in a statement. "The technology sector once again led revenue growth, benefiting from continued demand for productivity-enhancing technology."
Golub said that in aggregate, results for the roughly 150 companies in the index are consistent with a 2 to 3 percent rate of growth in GDP.
Meanwhile, the improvement in middle-market earnings, which were down 1.64 percent in the first quarter, was likely attributable to better cost controls on the part of the diverse range of companies represented in the index, Golub said.
The index is produced by Golub Capital in collaboration with credit expert Edward I. Altman.
Visit MMG's Research page for recaps of the latest middle-market reports and surveys.

Deborah L. Cohen is editor in chief of Middle Market Growth.