On the Move: July 2022 Hires and Promotions
July 2022's hires and promotions of M&A professionals, PE operating partners and C-suite executives
Marc Tremblay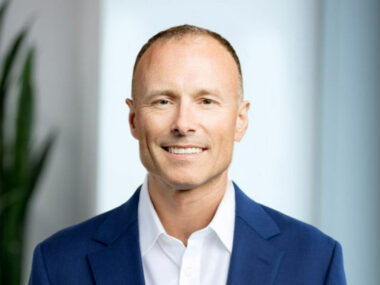 New York-based middle-market private equity firm Arsenal Capital Partners, which focuses on the industrial growth and healthcare verticals, announced Marc Tremblay as its newest team addition. Tremblay joins the firm as operating partner within its industrial growth team, where he will focus on industrial technology market investing within the test, measurement, sensing and monitoring arena. In addition to serving as operating partner, Tremblay is also joining the board of Headwall Photonics, the most recent investment target for Arsenal's industrial growth unit.
Susan Fiesta
One Rock Capital Partners, a private equity firm based in New York, added Susan Fiesta to its team this month as operating partner. Fiesta will lead post-acquisition value efforts for portfolio companies, the announcement said, with a focus on providing financial, accounting and tax services to businesses. Before One Rock, Fiesta served as principal and global tax director at Avison Young. "Working closely and collaboratively with portfolio company management teams, I believe we can execute on strategic initiatives to enhance tax, accounting and broader financial operations," she said in a statement.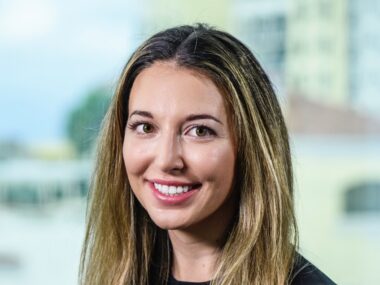 Erin Lansky and Miller Norman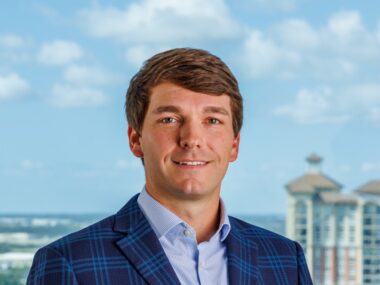 Private equity firm Blue Sea Capital, based in West Palm Beach, has promoted two of its team members to principal. Erin Lansky, who joined the firm in 2020, and Miller Norman, who joined in 2017, were named principal within Blue Sea's Healthcare Investment team. Both provide support to portfolio companies while also assisting in assessing and executing investment opportunities. Lansky was previously a vice president at RoundTable Healthcare Partners, and since joining Blue Sea has co-led six add-on acquisitions. Norman has worked on five platform investments, 25 add-on acquisitions and two exits. He was previously an associate at Odyssey Investment Partners.
Paul Koeniger and Bobby Muench
Middle-market private equity firm Bertram Capital, based in Foster City, California, announced this month the addition of Paul Koeniger and Bobby Muench to its Origination & Capital Markets team. Koeniger joins as vice president, while Muench joins as an origination analyst. "Paul and Bobby bring additive skill sets that will help us extend our deep middle-market intermediary relationships and lead the launch of our thesis driven, technology-enabled sourcing effort," stated Bertram partner David Hellier in a statement. Koeniger will focus on managing intermediary relationships and identifying new investment opportunities, leading company outreach efforts. Muench focuses on developing and launching Bertram's proprietary sourcing platform.
Ted Clark
Chemicals specialist Ted Clark has joined Iron Path Capital as a partner, according to a press release this month. The private equity firm specializes in the healthcare and specialty industrials spaces. Clark will lead investment efforts with a focus on the industrials sector, the announcement noted, adding that he joins the firm following his decision to step down as EVP and chief operating officer of chemicals business H.B. Fuller Company. "I was attracted to Iron Path because of its unique strategy in the lower middle-market, its highly capable team, and its differentiated approach to private equity partnerships," Clark said in a statement.
Jonathan Tanenbaum
Soundcore Capital Partners, a private equity firm headquartered in New York, announced Jonathan Tanenbaum as its newest partner on the investment team. He joins Soundcore from TZP Group, where he helped initiate and lead its diversity, equity and inclusion program. At Soundcore, he will support strategic initiatives and process development, the announcement noted. "His transaction experience, process orientation, entrepreneurial drive and analytical rigor will be valuable assets to Soundcore as we continue to grow," stated the firm's managing partner Jarrett Turner.
Anneka Sciola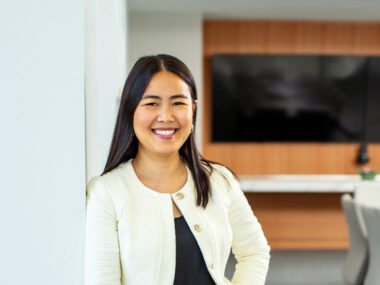 Accounting firm Calvetti Ferguson has promoted Anneka Sciola to advisory partner, a recent announcement said. Sciola leads the firm's valuation and transaction services practice, and specializes in M&A advisory services, with middle-market companies, private equity firms, and independent sponsors accounting for many of her clients, the press release noted. She provides valuation, sell-side representation, M&A transaction, and other services for middle-market dealmakers. Last year, Sciola received the ACG Middle Market Growth Young Professional Award. Her advisory career began at a Big Four accounting firm.
Orle Mulamekic
Orle Mulamekic has been appointed managing director and chief financial officer of New York-based private equity firm Hildred Capital Management, according to a recent press release. Mulamekic joins the firm from Rhône Group, another middle-market private equity firm, where he served as chief financial officer of Global Funds. In its announcement, Hildred, which specializes in the healthcare industry, pointed to Mulamekic's experience in fundraising, reporting, tax, investor relations and portfolio company valuation. In a statement, the firm's managing partners David Solomon and Andrew Goldman said, "he will be a key member of the team, developing the infrastructure needed as we become a larger fund."