This story originally appeared in the Spring 2021 print edition of the Middle Market Growth Awards Special Report. Read the full report in the archive.
---
CHRISTOPHER LETTS
Senior Vice President and Co-Founder, The Pine Harbor Group at Morgan Stanley
Christopher Letts, the senior vice president and co-founder of the financial advisory firm The Pine Harbor Group at Morgan Stanley, has a deep passion for the city of Detroit. As a 15-year-old growing up in Toronto, he remembers choosing the Motor City as the place he wanted to build his career.
He followed through with that plan and ultimately moved to Detroit. It was there that he co-founded Pine Harbor, where today he advises high net worth families and middle-market entrepreneurs— including those who are preparing to sell their businesses. His group is among the fastest-growing teams in Morgan Stanley, reaching over $1 billion in assets under management. Pine Harbor is one of the largest millennial-led wealth management practices in the country, a position that Chris takes seriously.
"I understand the transformative power that capital brings—and it's an awesome responsibility to assist families in stewarding that tremendous influence and potential," he says.
Chris has used his professional reputation to help raise awareness of the middle market's outsized impact on the U.S. economy. This advocacy has included giving media interviews, meeting with legislators and speaking on college campuses.
At 33, Chris was elected the youngest president in the history of ACG Detroit, becoming the youngest of all of ACG's chapter presidents. He went on to lead various initiatives that increased membership, attendance, sponsorship and awareness of the organization.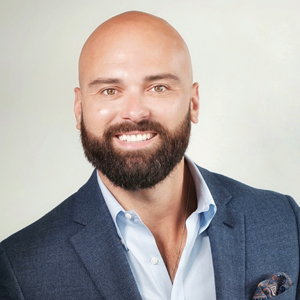 "I BELIEVE THERE IS AN INHERENT RESPONSIBILITY FOR LEADERS TO ADDRESS THE BIG PROBLEMS OF OUR TIME."
CHRISTOPHER LETTS
Senior Vice President and Co-founder, The Pine Harbor Group at Morgan Stanley
But his dedication to the city Chris calls home goes beyond his professional life. During his tenure as ACG Detroit's president, he created a mentorship program that paired leaders of ACG with clients of HAVEN, a nonprofit focused on aiding victims of domestic and sexual violence. He served on HAVEN's executive committee and mentors two boys who've received services from the organization.
Chris has led fundraising efforts over the last 10 years to support causes in the Detroit area. Much of this philanthropy stems from a desire to see decades-long racism, poverty and injustice in the region overturned, according to Chris.
"I believe there is an inherent responsibility for leaders to address the big problems of our time," he says.
KEITH SWEETMAN
Director of Financial Planning & Analysis, Center for Vein Restoration
Keith Sweetman showed a knack for business early on. He launched a landscaping company as a teenager and later helped a college classmate hone his pitch to reinvent the camping blanket—a venture that went on to become a successful enterprise.
Today, he's applying those talents as director of financial planning and analysis at the Center for Vein Restoration (CVR), a fast-growing outpatient medical practice headquartered in Greenbelt, Maryland, that benefited from Keith's insights and forecasting throughout the pandemic.
Keith joined CVR as a financial analyst in 2015 and was promoted to director three years later. Leading crossfunctional teams, he helped CVR add new service lines, complete acquisitions and improve operational efficiencies. These efforts enabled the company to grow threefold, to more than $120 million of annual revenue in under five years. Since he joined the company, CVR has grown from 30 vein clinics to 95 across the United States.
Although the pandemic threatened to curb that growth, CVR was able to stabilize early and quickly restart its acquisition activity. Keith was appointed to the company's COVID- 19 Response Team, and he provided analytical insights and a redesigned forecasting approach that helped CVR maximize its recovery and resume M&A six months ahead of plan. His strategic planning efforts were critical to developing CVR's workforce management approach that saved all 600 jobs at the company and set it on track to provide security to the jobs absorbed through acquisitions in early 2021.
Keith is an active member of ACG Maryland, and a graduate of the chapter's inaugural ACG Maryland University Program. As a member of the chapter's Young Professionals Committee, he organized programs and events that helped recruit more than 40 young professionals to ACG Maryland.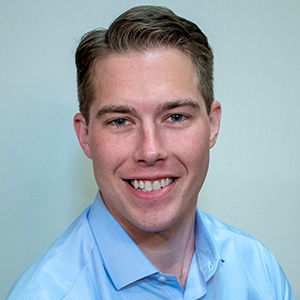 "I BELIEVE THAT ACG IS BECOMING INCREASINGLY VALUABLE TO YOUNG MIDDLE-MARKET LEADERS, AND BY EXTENSION, THE GROWTH POTENTIAL WITHIN THE BROADER MIDDLE-MARKET COMMUNITY."
KEITH SWEETMAN
Director of Financial Planning & Analysis, Center for Vein Restoration
Keith has grown particularly interested in developing leadership talent within the middle market, and in the future he plans to contribute to ACG programs for corporate development and executive members. "Between the network and access to ACG's growing array of professional development resources, I believe that ACG is becoming increasingly valuable to young middle-market leaders, and by extension, the growth potential within the broader middle-market community," Keith says.
AMARIS SAHOTA
Senior Management Consultant, The Poirier Group
Through her own approach to generating value in the post-acquisition environment, Amaris Sahota has helped position her clients for rapid growth—even amid a global pandemic.
The Poirier Group is a boutique management consulting firm based in Toronto, where Amaris has served clients in the private equity, M&A and financial services space. She joined the firm in 2018, but has worked on transactions valued up to nearly $1 billion earlier in her career.
In her first year with the firm, Amaris met with an asset management firm to lead post-acquisition value creation.
The asset manager originally wanted to restructure back-office operations to reduce operating costs, but after discussions with management, Amaris identified other areas of improvement. Those included enhancing workflow, upgrading antiquated systems, negotiating vendor contracts and fostering complex client relationships.
Implementing those improvements became a challenge when the COVID- 19 pandemic arrived, and Amaris and the firm's management team could no longer interact in person. But they began holding daily virtual huddles to enforce collaboration and accountability.
These initiatives helped save nearly $3 million for the client, providing it with a solid foundation as it prepares for future acquisitions.
Today, Amaris is leading a post-acquisition integration project for a prominent Canadian retailer, where she will be applying the same full-potential approach.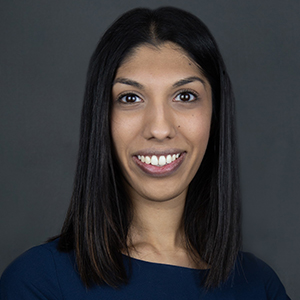 "THE PANDEMIC HAS CHALLENGED US TO FIND CREATIVE WAYS TO BUILD STRONG RELATIONSHIPS VIRTUALLY."
AMARIS SAHOTA
Senior Management Consultant, The Poirier Group
Amaris is an active member of ACG Toronto and the chapter's young professional community. In 2020, she hosted a webinar presented by The Poirier Group in partnership with ACG Toronto to share insights learned during the coronavirus pandemic. "Although the guiding principles of the work have not changed, the pandemic has challenged us to find creative ways to build strong relationships virtually and maintain project momentum," she says.
ALEX JOHNSTON
Director, Clearsight Advisors
Specialized expertise is key to establishing credibility in the M&A sphere, particularly for a boutique investment bank like Clearsight Advisors, which focuses exclusively on professional and tech-enabled services businesses.
Alex Johnston, a director at Clearsight, recognized the importance that domain knowledge plays in a firm's brand when he assumed leadership of the firm's Big Data practice last year. He quickly made the coverage area his own by incorporating the Cloud Transformation services space to create a new practice area: Cloud, Data & Analytics.
Alex worked to get the word out via a quarterly newsletter featuring industry research sent to 10,000 industry professionals, and by regularly writing blog posts. Last year, he worked on five new M&A engagements with clients in his practice area, and he regularly speaks with investors looking to understand the space. "When private equity firms call Clearsight to discuss cloud services, they know to call Alex," says Gretchen Frary Seay, co-founder and managing director at Clearsight.
As he embarked on these initiatives, Alex was also working closely with clients to navigate challenges caused by COVID- 19. One client, a business advisory services provider based in Arizona, began accepting bids in early March, immediately before the lockdowns began. Despite the broader economic uncertainty, Alex and his team led the client through 14 virtual management presentations and two subsequent rounds of bidding over the summer. Alex also arranged introductions with a potential financing source, amid doubts from the final bidder about financing. Ultimately, the business was acquired by a private equity firm based in Palo Alto, California, at an increased final valuation.
A member of ACG National Capital, Alex regularly represents Clearsight at ACG events. In addition to his external-facing work, he has been building his stature within the firm, too. Last year, Alex became the youngest member and sole director on Clearsight's Client Review Committee, which oversees new engagement commitments and fee proposals.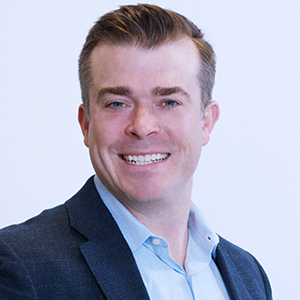 "I LOOK FORWARD TO CONTINUING TO PROVIDE CRITICAL SERVICES AND THOUGHT LEADERSHIP TO OUR INDUSTRY."
ALEX JOHNSTON
Director, Clearsight Advisors
"I am proud of my contributions to Clearsight and the middle-market M&A industry," Alex says. "I look forward to continuing to provide critical services and thought leadership to our industry."
ANNEKA SCIOLA
Director of Advisory Services, Calvetti Ferguson
As the director of advisory services at Calvetti Ferguson, one of the largest independent accounting and advisory firms based in Texas, Anneka Sciola has a full plate. She leads teams of up to 10+ resources a year to generate over 10% of the firm's annual revenue.
This means overseeing more than 50 projects per year, but that's not all. She also strives to meet business development targets that include valuation, M&A transaction advisory, litigation advisory and expert witness testimony, corporate turnaround and restructuring, and technical accounting support.
With all of this, Anneka has big plans for 2021. "I hope to grow my firm's Advisory practice to new and different markets. I also plan on obtaining my Certified Valuation Analyst credential and continuing to grow and expand my skill sets in the areas of valuation and M&A," she says.
Last year, Anneka's team was nominated for the 2019-2020 ACG Houston Deal of the Year Award in the consumer products and services category for Jurassic Quest, the world's largest traveling animatronic dinosaur experience. Also during 2020, she was designated on several occasions to serve as a financial expert witness, explaining complex financial and accounting matters to judges and juries.
Being of service is one of the most rewarding things about her job. "I recently supported a client who didn't know how much time she had left to live, and she thanked me for efficiently getting her through a nuanced estate planning process," Anneka says. "I felt really good knowing that I took care of her business needs so she could maximize the time she could spend with her family."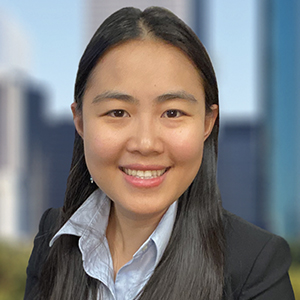 "I RECENTLY SUPPORTED A CLIENT WHO DIDN'T KNOW HOW MUCH TIME SHE HAD LEFT TO LIVE, AND SHE THANKED ME FOR EFFICIENTLY GETTING HER THROUGH A NUANCED ESTATE PLANNING PROCESS."
ANNEKA SCIOLA
Director of Advisory Services, Calvetti Ferguson
Anneka has big plans for the decade ahead. "I see myself leading my own book of business in the firm, concentrating in Houston and expanding to markets beyond, servicing clients in succession planning, M&A and litigation services," she says. "I find a lot of personal joy in helping develop other team members in their career trajectories. I am eager to watch them grow into future managers and partners as they move forward in their careers."
JUSTIN LOEB
Vice President, Clearsight Advisors
According to Clearsight Co-founder and CEO Joel Kallet, when Clearsight Advisors' former clients refer new ones to the firm, they often add a piece of advice: "Make sure you get Justin Loeb to work on your deal."
It's a testament to the rapport Justin builds with clients and deal sources alike in his role as vice president at Clearsight, a boutique investment bank headquartered in Washington, D.C., that focuses on the professional services, IT services and technology-enabled services industries.
After joining Clearsight in 2014, Justin worked on dozens of M&A advisory engagements, becoming a banker that former clients recommend by name. His current role includes staffer for the firm's analysts and associates as well as leading two of Clearsight's newest initiatives: Merchant Banking and Sponsor Coverage.
Clearsight launched its Merchant Banking group in 2020 as a way for the firm to deploy its own capital by investing in growth-oriented professional services and IT services firms.
According to Justin, "The capital markets for smaller, quickly growing high-end services businesses have historically been quite limited. With our exclusive focus on these growing end markets, we are excited to do our part to change that."
Although COVID-19 slowed the Merchant Banking effort last year, Justin used the pause to get in front of as many private equity firms as possible and now leads Sponsor Coverage for Clearsight. "As the number of PE firms interested in professional, IT and other high-end services industries explodes, there has never been a more important time for Clearsight to have a centralized sponsor coverage function to augment our existing relationships and to nurture new ones," he says.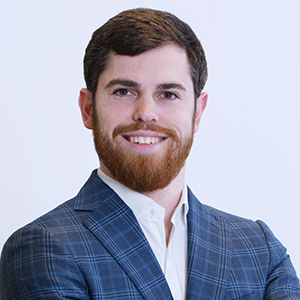 "WE ARE VERY WELL POSITIONED TO TAKE ADVANTAGE OF THE TAILWINDS IN THE INDUSTRIES WE COVER."
JUSTIN LOEB
Vice President, Clearsight Advisors
Looking to the future, Justin is excited about his new responsibilities at Clearsight, crediting the experience he's gained through his time with the firm. "Clearsight is a unique platform—while we remain exclusively focused on certain subsectors, we are committed to providing a comprehensive suite of strategic, financial solutions to our clients and prospective clients," Justin says. "We are very well positioned to take advantage of the tailwinds in the industries we cover, and I've never been so excited about our future."
SHAF CHOWDHURY
Senior Vice President, Houlihan Lokey
Although no one expected a pandemic in 2020, some in the business community were starting to prepare for an eventual recession. Among them was Houlihan Lokey Senior Vice President Shaf Chowdhury, who led a coordinated effort to expand transaction advisory capabilities involving distressed companies within the global investment bank.
Historically, Houlihan Lokey's Transaction Advisory Services practice focused on providing M&A due diligence, tax and accounting advisory services for clients looking to acquire or divest healthy middle-market companies. In 2019, Shaf teamed up with the firm's industry experts in M&A, restructuring and financial advisory to develop tailored solutions for clients interested in acquiring businesses facing industry disruption, liquidity constraints, trade wars and other global macroeconomic forces.
That effort paid off. As the COVID-19 outbreak wreaked havoc last year, a large food and beverage company hired Houlihan Lokey to advise on its acquisition of a significant customer that had filed for bankruptcy. "Given our early momentum, we were able to mobilize quickly and help our client navigate a complex bankruptcy process and close the transaction in early 2020 during the peak of the pandemic," Shaf says.
But it wasn't just a successful outcome for Houlihan Lokey and the client, he adds. "The most notable achievement is that we helped our client make critical decisions quickly, which preserved nearly 12,000 jobs that were at risk due to bankruptcy during an unprecedented economic downturn."
Since joining Houlihan Lokey in 2015, Shaf has worked on more than 80 M&A transactions. He leads buy-side and sell-side due diligence engagements and is involved in all aspects of execution and client relationship management. His role also includes recruiting, training and developing members of his team.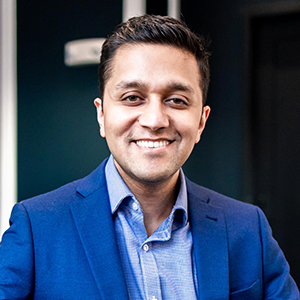 "GIVEN OUR EARLY MOMENTUM, WE WERE ABLE TO MOBILIZE QUICKLY AND HELP OUR CLIENT NAVIGATE A COMPLEX BANKRUPTCY PROCESS AND CLOSE THE TRANSACTION IN EARLY 2020 DURING THE PEAK OF THE PANDEMIC."
SHAF CHOWDHURY
Senior Vice President, Houlihan Lokey
Outside of Houlihan Lokey, Shaf has fostered a community of junior deal-makers in New York, helping young M&A professionals build their network and find new opportunities.
"I believe that success is a combination of hard work, integrity and a little bit of luck," Shaf says. "While the latter can't be controlled, I believe we all have the ability to 'influence' luck, and I do it through encouraging myself and my colleagues to learn something new every week, which ultimately leads to both professional and personal growth."
MICHELLE MACKLIN
Advisory Manager, Calvetti Ferguson
When the call came, Michelle Macklin was ready for action.
Last June, the director of Calvetti Ferguson's Advisory Services practice went on maternity leave. Michelle was an advisory associate for the Houston-based accounting and advisory firm and was halfway through her second year at the time. (She was promoted to senior associate last July and to manager in January.) She jumped at the opportunity.
The Advisory Services practice consists of only three people who generate approximately $2 million per year in revenue. Michelle's responsibilities included training and developing its contingent staff, project management, analysis and execution, client relationship management and business development.
Her team began a sell-side transaction advisory project for a provider of large-scale capital construction projects. Michelle managed the first phase of this sell-side process, which consisted of both a quality of earnings report and a valuation. "We received feedback that the quality of earnings report prepared for this particular client was the best they had ever read," she recalls.
"In just 12 short months I went from no experience to managing the process and executing a very high-quality product," she adds.
Michelle followed a non-traditional path in her career. She graduated from the University of Arizona with a degree in psychology in 2001 and spent the next decade as a top-performing pharmaceutical sales rep in Tucson, Arizona. After being laid off in 2010, she stayed home with her young children and planned her next step.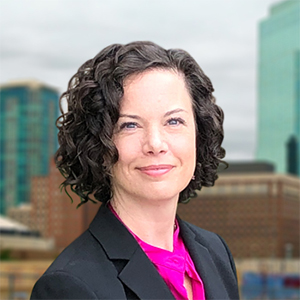 "I WOULD LIKE TO HAVE A HAND IN ESTABLISHING CALVETTI FERGUSON AS THE MIDDLE-MARKET FIRM OF CHOICE IN DALLAS-FORT WORTH FOR BUSINESSES OF ALL TYPES."
MICHELLE MACKLIN
Advisory Manager, Calvetti Ferguson
She has clear thoughts about her future. " I would like to have a hand in establishing Calvetti Ferguson as the middle-market firm of choice in Dallas-Fort Worth for businesses of all types. And specifically, I would like to play a role in cementing our Advisory practice and all that we offer—M&A and transaction services, business valuations, corporate consulting and succession planning, bankruptcy and restructuring, and more—into the Fort Worth market," she says.
ALON DEBBI
Vice President, White Wolf Capital LLC
As a vice president for private equity firm White Wolf Capital, Alon Debbi is not satisfied with the status quo—especially when it comes to sitting in meetings that lack new ideas.
Last year, in response to perfunctory weekly management calls, Alon suggested improvements to the calls with White Wolf's portfolio companies. His proposed agenda and process changes focused on the specific business in question and the results were striking: A noticeable uptick in engagement, passion and suggestions that have led to meaningful—and effective—actions.
This role as a young leader makes sense for someone who served as a sergeant first class for an intelligence unit in the Israeli Defense Force's Special Forces.
"The training and selection process of the Special Forces Unit where I served weighed the following values far more heavily than any physical abilities: Your ability to be a team player, remain humble, and stay confident, despite all the challenges you face," says Alon.
His superiors at White Wolf have noticed these attributes and have called him "preternaturally calm and steady under duress, while at the same time driven to continuously improve."
"Given these endowments, Alon's humility and knack for encouraging engagement among all colleagues is even more unique," says Don Ronchi, managing director of White Wolf.
Alon joined White Wolf in 2015 as one of its earliest employees and he soon found that he enjoyed the challenges of working with a small team. Last year, Alon helped lead and significantly contributed to the closing of several acquisitions, after helping with four the year prior. That year, he also helped create a new roll-up strategy focused on anti-terrorism and force protection construction services to federal government agencies and commercial customers, all while completing his Executive MBA at Columbia Business School.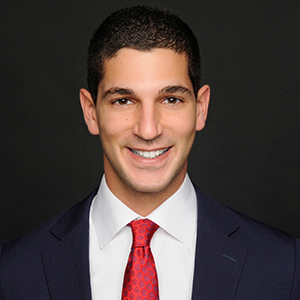 "THE TRAINING AND SELECTION PROCESS OF THE SPECIAL FORCES UNIT WHERE I SERVED WEIGHED THE FOLLOWING VALUES FAR MORE HEAVILY THAN ANY PHYSICAL ABILITIES: YOUR ABILITY TO BE A TEAM PLAYER, REMAIN HUMBLE, AND STAY CONFIDENT, DESPITE ALL THE CHALLENGES YOU FACE."
ALON DEBBI
Vice President, White Wolf Capital LLC
ERIC PERLMUTTER-GUMBINER
Counsel, Greenberg Glusker LLP
Although the COVID-19 pandemic put many deals on ice in 2020, an enterprising few like Eric Perlmutter-Gumbiner, counsel at Los Angeles-based law firm Greenberg Glusker, not only kept deals flowing, but surged ahead for a banner year.
Eric was part of the team that represented digital media company Barstool Sports in its sale to Penn National Gaming in 2020, the first major transaction between a media and gaming company since the Supreme Court legalized sports betting in 2018.
In addition to Barstool's sale, Eric worked on a wide variety of M&A and financing transactions last year, including Liquid I.V.'s sale to Unilever. He also ran a few acquisitions for Assembly, a portfolio company of Providence Strategic Growth.
"I love doing these transactions because I am able to take the skills gained from my sell-side M&A representations and use them to understand the sellers' pressure points to quickly close deals," he says.
Separate from his M&A work, Eric assisted the co-founders of cannabis dispensary giant MedMen in their investment in Coastal Holdings. He also worked to secure debt financing for ACI Media Group.
Eric capped off the year with the completion of a $125 million Series A financing for one undisclosed client, which he helped take from signed term sheet to funding in 11 days. He also worked with Stage Venture Partners and Phoenix Rising in their seed investments.
"I understand the role of a lawyer as a facilitator and not a roadblock in business," says Eric, who holds an MBA as well as a JD. "This allows me to clearly and concisely communicate to my clients which risks are acceptable and which must be avoided."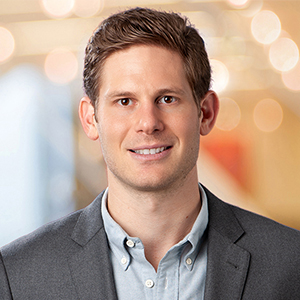 "I UNDERSTAND THE ROLE OF A LAWYER AS A FACILITATOR AND NOT A ROADBLOCK IN BUSINESS."
ERIC PERLMUTTER-GUMBINER
Counsel, Greenberg Glusker LLP
Eric is an active member in ACG Los Angeles, where he's participated in the chapter's Rising Stars program. He has also been included on Super Lawyers' Rising Stars list every year since 2015.