The Human Side of Value Creation
Summit helps its private equity clients achieve their investment goals through its team of partners and principals with behavioral science expertise and operating backgrounds.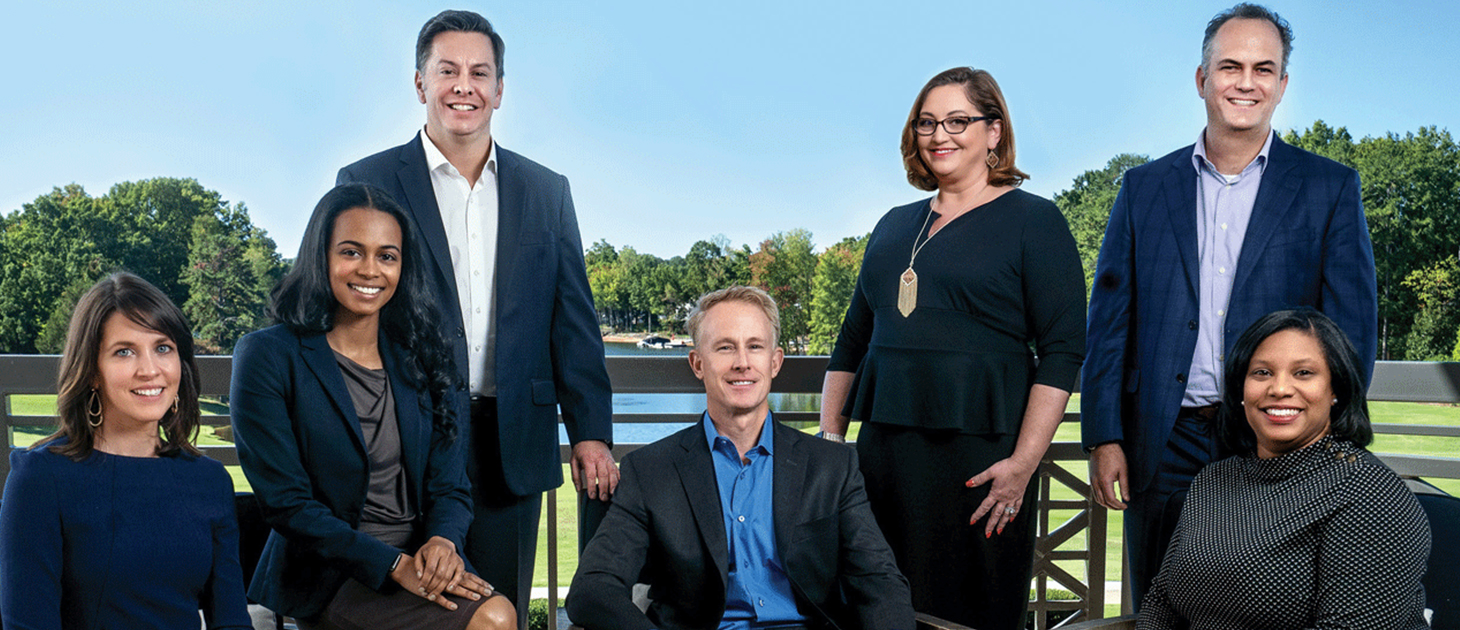 While business acumen and financial resources have long been part of the private equity playbook, today's market requires investors to pay particular attention to another type of capital— human capital.
"Before five years ago, the driver of value creation in private equity was predominantly financial engineering and M&A," says Dan Hawkins, founder and president of Summit Leadership Partners. "But today, the growth engine of many of these middle-market companies is their talent and their organizational capability."
Helping private equity firms achieve peak performance is what Summit is all about. It's highly qualified organizational performance team advises private equity firms and portfolio companies on how to align talent, management teams and organizational structure with business strategy.
Founded in 2014, Summit employs a team of partners and principals who all have behavioral science expertise and operating backgrounds with successful public and private companies. By supporting an effective data-driven approach to talent, Summit helps its private equity clients achieve their investment goals.
"We are advisers and catalysts of change on how to align talent and organizational capability with growth strategy and investment thesis," Hawkins says.
The Value of Human Capital
Increasingly, private equity recognizes the important role of human capital in the success of an investment. Some firms have even created dedicated positions focused on assessing and managing talent. According to Harvard Business Review, more than half of private equity firms have one or more individuals tasked with ensuring the firm and its portfolio companies have the right leaders and staff in place. Among Summit's private equity clients, more than 80% have an in-house talent lead.
And yet, many of these leaders are spread thin across numerous portfolio companies. Often, it is more advantageous for an outside firm to help catalyze organizational change.
Ineffective management teams and a shortage of good leadership talent can also limit the ability of a company to meet the expectations of private equity investors. This makes retaining executives in portfolio companies and helping them grow with the business even more important, says Jack Scott, operating partner and head of human capital at FFL Partners, a middle-market private equity firm.
The fresh perspective of a third party helps. "Summit provides clarity and very direct feedback to help an organization take a harder, closer look at itself," Scott says. "They bring very specific expertise, as well as a great touch with people and a great ability to deliver feedback in a very constructive manner."
Holistic Focus
Summit works holistically rather than on a service-for-hire basis. Its team understands the big picture by studying a company's value creation plan and growth objectives. The team then zeros in on specific roadblocks and recommends incisive solutions.
Summit's experts understand private equity firms' accelerated timetable and their goals for an investment. "We can look at their organization and help them understand what strengths they can leverage and what areas might get in the way of growth," says Summit Partner Todd Fryling.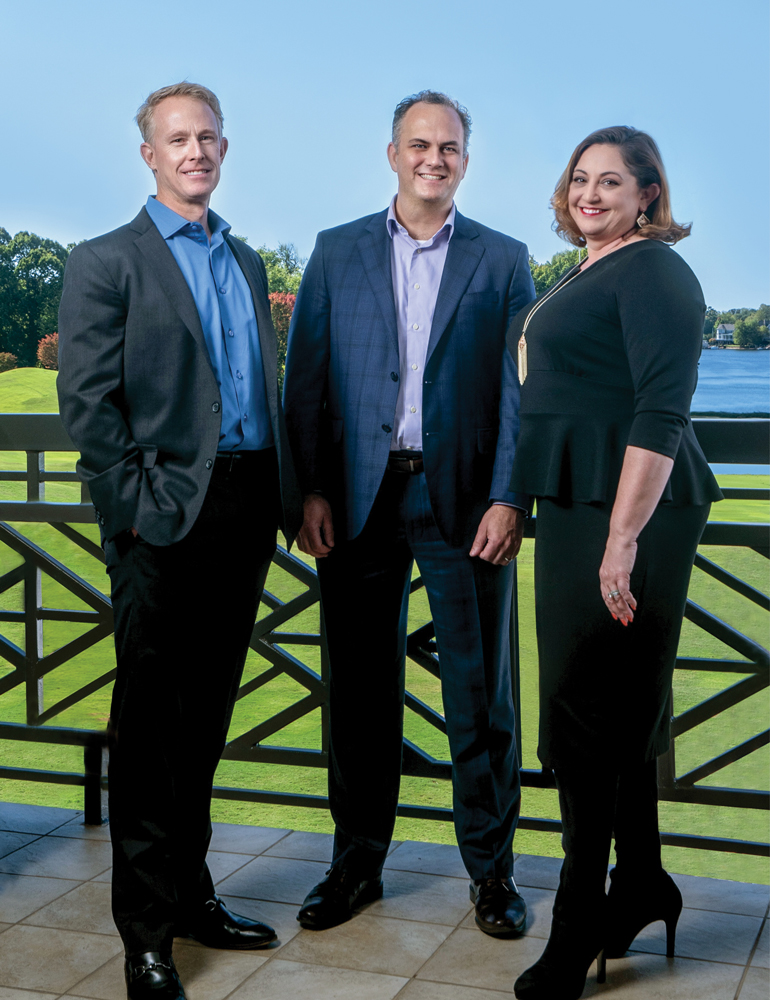 Summit follows a methodical, data-driven process that involves collecting and analyzing data on leadership, structure, talent gaps and organizational performance.
"We do this full CAT scan of the organization," including both a quantitative and qualitative assessment, Fryling says. Summit's team interviews senior leaders and conducts focus groups.
According to Summit Partner Corinne Mason, the use of data such as psychometrics helps reveal what needs to change and why. Recently, Summit launched and patented an online diagnostic tool for clients to identify organizational performance strengths and gaps quickly. The firm offers a proprietary tool that gathers organizational performance data deeper in the company.
Navigating Midmarket Challenges
Founder CEOs can unknowingly be an obstacle to growth, often because they can't let go of decision-making, believe they know the business best, and have an emotional attachment to the company. In one engagement, Summit recommended reducing a founder CEO's direct reports from more than 30 to less than 10 and coached him and the new management team on how to lead a larger company.
"We are advisers and catalyst of change on how to align talent and organizational capability with growth strategy and investment thesis."

Dan Hawkins
Founder and President, Summit Leadership Partners
As an enterprise grows rapidly, the entire management team may need new skills and new ways of working together. "We coach executives not only on how to scale themselves individually, but also how the team can operate at a higher level," Hawkins says. Will the CEO that ran a $100 million company be able to manage a $400 million company? Will the executive team need to reconfigure in order to manage at the enterprise level?
It can be challenging to make sure everyone is on the same page as a company grows. Summit's research shows that only 67% of team members understand which decisions are theirs to make. While 60% are aligned on the growth priorities, fewer than 30% agree on how to achieve them.
Sometimes, newly configured management teams can get "stuck," according to Mason, arguing the same points over and over without making any progress. As part of its support, Summit sits in on team discussions and offers advice and solutions. "When we work with them as a team in real time, we can call out things that might need to be tackled head on and intervene to suggest new ways they might approach it," she says.
All of this helps the bottom line. "Research suggests that the faster you can get a newly structured team to a place where they have a common understanding of key business priorities and required behavioral principles, the more high-performing they are going to be," Mason says. "We think about this as the accelerator pedal for a high-performance executive team."
Indeed, a survey by the National Center for the Middle Market found that CEOs of organizations with an unclear culture reported an average revenue decline of 2.7%; those with a deep and aligned culture reported 10.8% revenue growth.
Pivoting Strategically
Private equity firms know all too well how difficult a transition to a new strategy or business model can be.
Having watched retail industry growth shift online, Implus, a sporting goods, fitness and outdoor accessories company, knew it had to augment its brick-and-mortar business with a comprehensive digital and e-commerce model, but it needed help to do so. Its investor, Berkshire Partners, brought in Summit to assess the company's structure and leadership team.
"They helped us determine what we needed to do to support the future direction of the business," says Implus CEO Seth Richards. Summit continues to advise the company as it implements the recommendations, and it doesn't sugar-coat that advice. "They tell us things that we need to hear, and not necessarily what we want to hear," Richards says.
Those hard truths are necessary, especially at a time when private equity firms are looking for new ways to create value. Investors are finding that developing the human capital of their portfolio companies produces a significant return on investment.
For Implus, the assessment and guidance from Summit helped strengthen the company and drive growth from digital initiatives.
"There is always a sound reason behind their recommendations," Richards says. "Overall, we've had a very positive outcome for our organization."
HOW SUMMIT LEADERSHIP PARTNERS CREATES VALUE
Diligence support: Advises on key leadership and organizational issues during due diligence.
Organizational assessment: Assesses management team performance and organizational structure.
Talent assessment: Delivers insight on key leaders, hiring decisions, executive development and team integration.
Executive team performance: Improves management team effectiveness through structure, strategic alignment, development of team operating protocols and more.
Leadership performance coaching: Prepares leaders to scale the company by helping them develop the right capabilities.
Deeper leadership assessment and talent strategy: Develops talent strategy to ensure bench strength and capabilities for strategic growth and high performance.
Ongoing support: Diagnoses and corrects causes of low organizational performance.
This story originally appeared in the January/February 2020 print edition of Middle Market Growth magazine. Read the full issue in the archive.