Navigating Digital Transformation
Siemens has evolved beyond its manufacturing and engineering roots and expanded into technology and innovation, and now helps clients undergo their own digital transformations.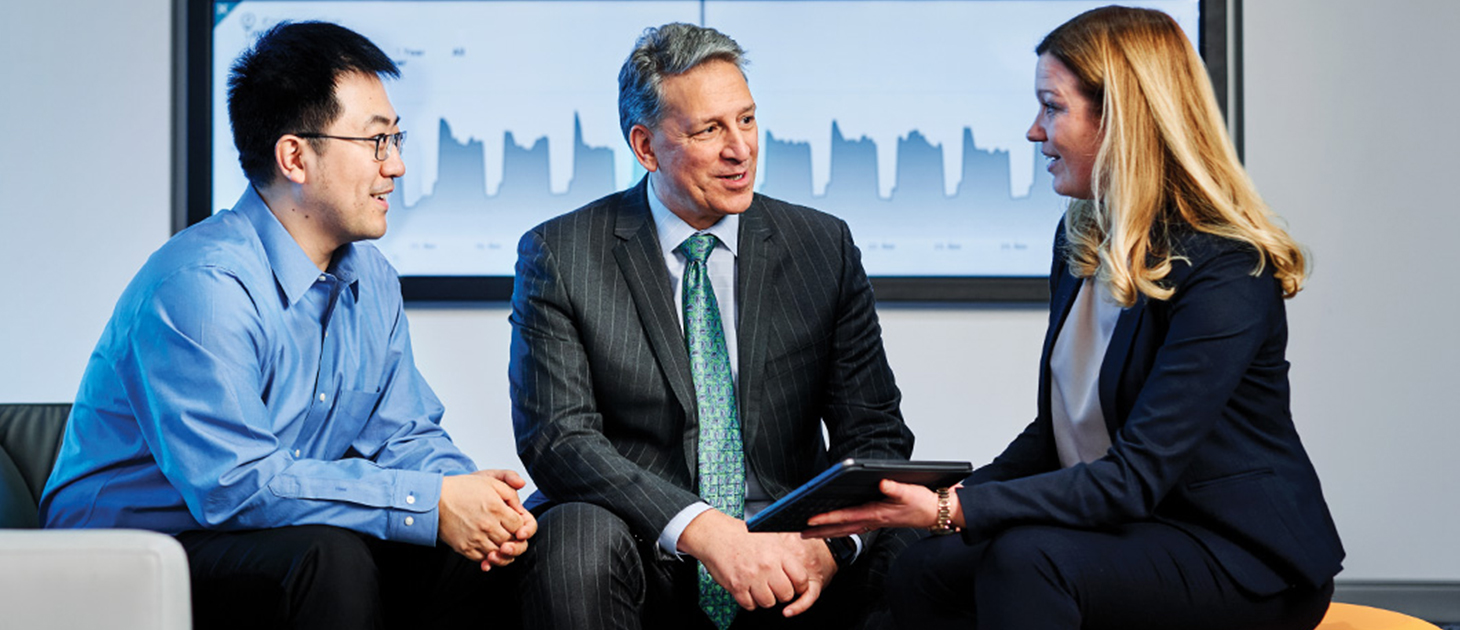 Over its more than 170-year history, Siemens has evolved beyond its manufacturing and engineering roots and expanded into new industries and geographies. The last decade, in particular, delivered significant change, with Siemens investing heavily in technology and innovation to reinvent itself into the largest industrial software company worldwide. This experience is now guiding Siemens as it helps clients undergo their own digital transformations.
The company remains headquartered in Munich, but Siemens' largest market is in the U.S. Its American subsidiary, Siemens USA, employs a workforce of 50,000 and generates $23 billion in revenue and $5 billion in exports each year.
Today, Siemens USA works hand-in-hand with customers pursuing transformations as they capitalize on one of the main drivers of the Fourth Industrial Revolution—the internet of things, better known as IoT.
"Our customers have the best of both worlds—the physical and virtual. Siemens still brings to the table the hardware and the industrial domain knowledge that helped us build the physical world years ago," says Barbara Humpton, CEO of Siemens USA. "Now we're bringing the physical world online."
That includes everything from making energy usage more efficient and increasing the reliability of transportation, to improving services, enhancing distribution and logistics, advancing health care, reducing downtime in manufacturing and making factories safer.
A dedicated Siemens team, led by Paul Kaeley, CEO of Siemens IoT USA, works closely with customers to create effective IoT strategies. "We partner with customers to develop solutions that are going to be relevant to their particular business problems with our unique advantage of being able to take our operational technology understanding and connect to IT," he says.
The IoT Opportunity
Using IoT, data is collected from objects and machines, transferred via the cloud and processed using machine intelligence. It connects the physical world, analytics and apps on an end user's device.
Market research firm Gartner estimates that 8.4 billion connected "things" were in use worldwide in 2017, with 3.1 billion devices connected in business alone. By 2020, the company predicts businesses will have 7.6 billion IoT connections.
Linking the physical and digital worlds via IoT could generate up to $11.1 trillion a year in economic value by 2025, according to a report by McKinsey Digital. Organizations need to consider what they must do today in order to thrive tomorrow.
"This is the ultimate calculus," says Anthony Casciano, president and CEO of Siemens Financial Services, Inc. "Organizations must ask themselves, 'Am I prepared to participate in this next Industrial Revolution where connected devices change the way products are made and services and solutions are delivered?' To ignore this may cause many companies to fail in the long run."
Transformational Vision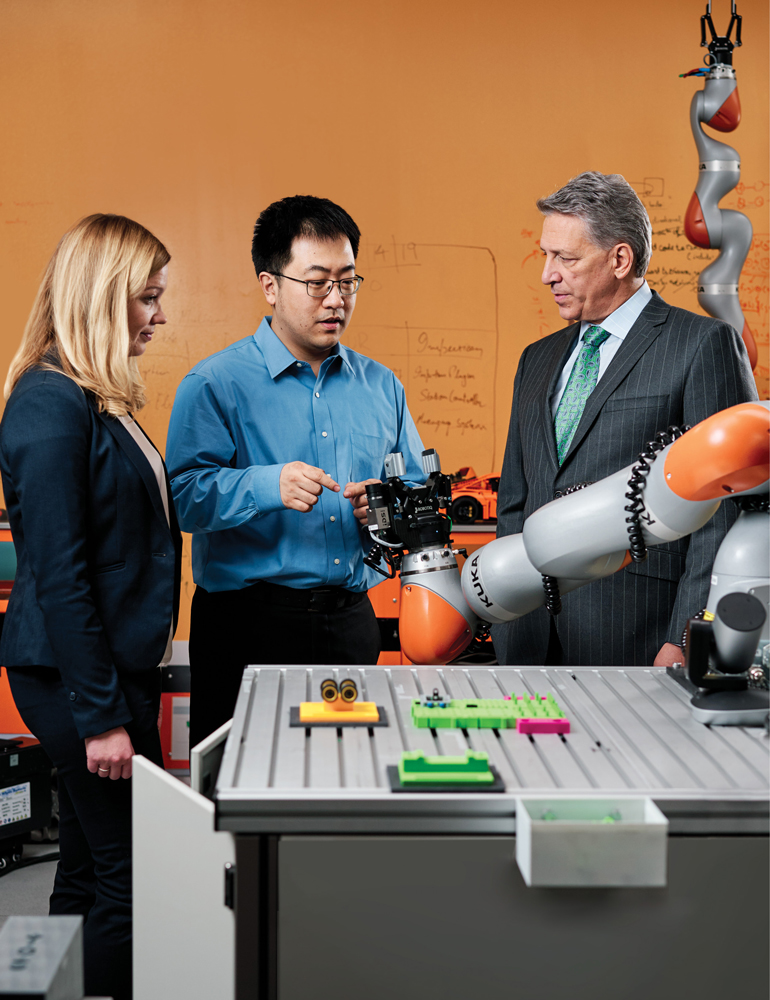 Siemens was a step ahead 10 years ago when it started looking at how the revolution will affect the status quo. Over the last decade, it has made investments to prepare for the technological change underway.
"We have committed significant resources to ensure competitiveness as we navigate the world of Industry 4.0," Casciano says.
As it pursues this transformational vision, Siemens is working side-by-side with forwardthinking customers across energy, manufacturing, transportation and logistics, health care and cities.
Whether a company generates $10 million or $10 billion, supplies to large companies or directly to consumers, or employs five or 500, Siemens can help it utilize IoT to increase return on investment, reduce costs, stay competitive and potentially capitalize on top-line growth by accessing or creating new products and services.
"We have the tools to help our customers master the internet of things," Humpton says. "From an operating system that can process complex data analytics to a low-code platform that enables someone to write an application without even learning software programming."
Today, everything from a rover on Mars to the software in cars has been touched by Siemens software.
Creating a Road Map
To enable customers to explore the potential of IoT and find effective solutions, Siemens starts by asking which problems it can help them solve.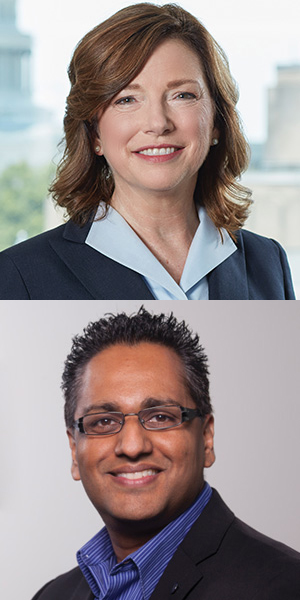 "It's really important for us to develop a strategy, typically via a value co-creation workshop, and understand how IoT is going to be relevant in solving a business's problems," Kaeley says. "We help businesses create a road map."
Kaeley cites the example of a multinational oil company for which Siemens created a virtual model, or "digital twin," of its electric power transmission system to help the company better manage its power supply and reduce platform down time.
The digital twin used sensors to collect realtime data, which was evaluated and simulated in a virtual copy of the asset. The result was to increase the platform availability from 95% to 98%. "Three percent was the equivalent of about three days of production," Kaeley says. "It saved the company $10 million."
Despite the potential financial benefits, Kaeley acknowledges that finding the time and resources to initiate an IoT transformation can be a challenge for businesses that are consumed by daily operations.
To make it easier for customers, Siemens offers end-to-end capabilities that help them optimize IoT in a way that fits their business, from installing sensors on equipment to producing realtime data analysis.
While incorporating IoT into business operations may seem daunting, it doesn't have to be. "An IoT solution can begin with a single sensor on a machine sending information to a cloud platform," Humpton says. "It can start small and be scaled up to provide greater insights."
Some businesses may view money as an obstacle, but Siemens can help there, too. "We work with our customers to find the right financing solution so they don't have to compromise their bottom line to make investments that will pay off in the long run," Humpton says.
Advancing through its own transformation, Siemens understands the obstacles businesses face as they consider incorporating IoT. Says Casciano: "We live with the same challenges as our customers across industry, energy, health care and infrastructure."
Entering a New Era
Ushered in by technological innovation, a new era of digitalization has now arrived, and Siemens is helping its customers achieve their own IoT-fueled transformations.
Every company's path toward IoT will be different, but Siemens can help them establish where they want to go and how to get there.
"IoT is a building block and you can create a beautiful house from it," Kaeley says. "But you need to know what you're trying to build."
While technology can add value for businesses and help them compete, it has an even greater purpose, adds Humpton. "We can also use it to change human lives in the world," she says. "That's our bigger mission at Siemens—to serve society, whether that's making communities more sustainable or building the workforce of the future."
Executive Perspectives on IoT
While businesses are intrigued by the potential of IoT, a recent survey of 750 executives conducted by Siemens and the Harvard Business Review revealed how challenging it can be to contemplate change. Its findings showed:
74% of respondents believe IoT will be a competitive differentiator, yet only 36% use it in their core operations.
39% say IoT's most significant benefit is to reduce cost and increase profits.
62% of respondents are evaluating IoT.
11% are running IoT pilots.
8% are optimizing processes through IoT.
19% don't see a need for IoT.
Respondents cited modernizing existing operations and implementing change management processes as the two biggest barriers to adopting IoT.
Even if the prospect of adopting IoT is intimidating, the first step toward leveraging its potential is to begin talking about it.
"We often say that the strategy is to keep a broad mindset of think big, start small and scale fast," says Anthony Casciano, president and CEO of Siemens Financial Services, Inc. "However, perhaps the best answer is to start the conversation. Fear of change or a lack of understanding of the imperative seems to be the greatest barrier to IoT adoption."
This story originally appeared in the March/April 2020 print edition of Middle Market Growth magazine. Read the full issue in the archive.