How Middle-Market Companies Can Prepare for Natural Disasters on the Heels of COVID-19
As mid-sized businesses transition to the new normal, they must continue to be vigilant and prepare for natural disasters.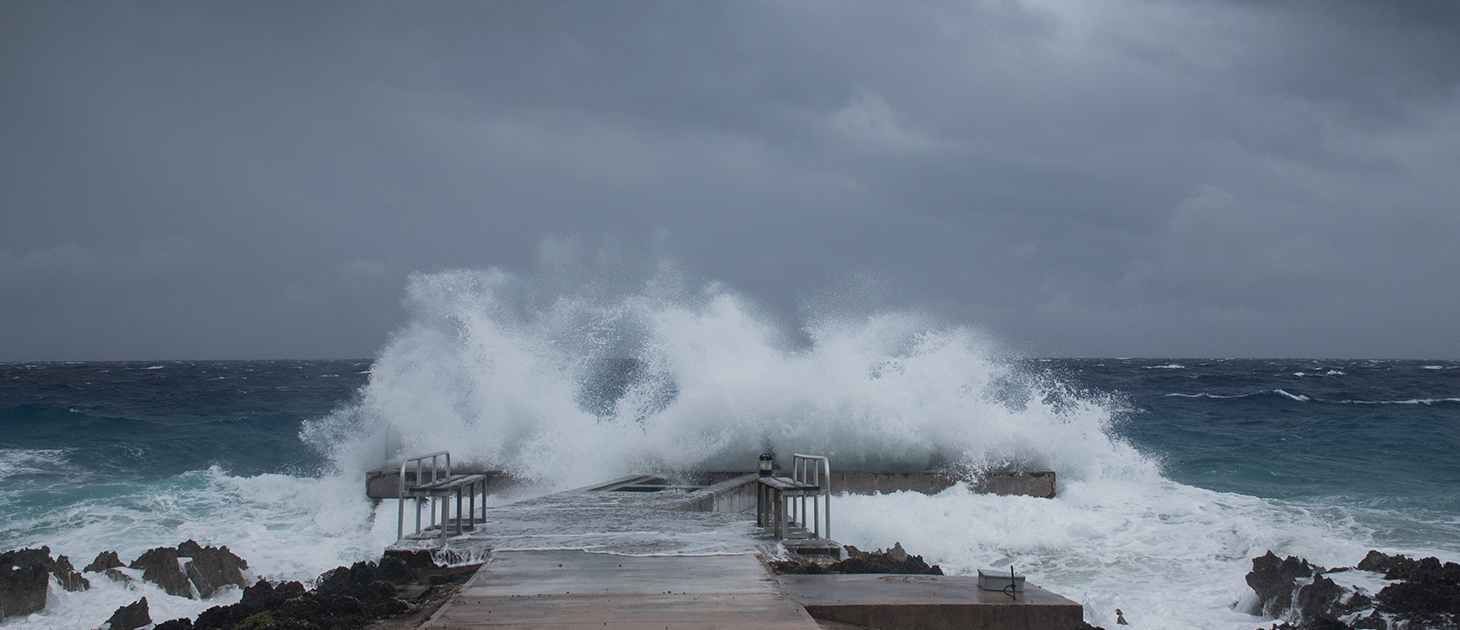 After an exceptionally difficult year, the entire country is hoping for a continued swift economic recovery from the pandemic. Mid-sized businesses are focused on getting employees back to the workplace safely, investing in their locations to make the transition as seamless as possible. But while feeling optimistic, companies must continue to be vigilant and prepare for something we have no control over: natural disasters.
The official start to the Atlantic hurricane season is June 1, and this year is already predicted to be more active than usual. A recent report by the Colorado State University Tropical Meteorology Project calls for 17 named storms, eight hurricanes and four major hurricanes (115-plus-mph winds). Last year's severe derecho storm in the Midwest knocked power out for days and reminded businesses that damaging weather can strike anywhere. The country is also bracing itself for a brutal wildfire season, as almost the entire Southwest is experiencing serious levels of drought. The first six months of California's 2021 Water Year, which began October 2020, was the fourth driest on record.
Having a disaster response plan to ensure employee and customer safety, minimize property damage and get back up to full operations is especially important this year due to a variety of factors. For one, building materials, such as lumber, have been rising in cost and tightening in supply. And in some high-risk areas, such as the southeast, contractors and workers are also in short supply because they are still busy with repairs from previous disasters. Both factors could increase the cost and time it takes to recover should a new disaster strike. Additionally, COVID-19 fears around the potential for flare-ups could require more stringent control of worksites during rebuilding, also slowing the progress.
When mid-sized companies do not have or fail to execute a robust disaster response plan, some of the common mistakes we've seen include:
Not having an up-to-date inventory: Companies need to document what they have in their offices and facilities, with the records stored in a safe manner for access after a disaster. Having an inventory makes the claims process more efficient and minimizes the potential for disputes over value.
Not having good financial records: Records can easily get destroyed so companies need to make sure they have backup, and that facts and figures are current. Complete and accurate records greatly aid the determination of loss with business interruption claims.
Not knowing how to turn off water, gas, and other utilities when necessary, or having trained employees who can't reach the building in time because they are now living much farther away: Companies should make sure there is proper facilities training so different people can be called upon in a crisis, especially those living nearest to the building. If a disaster compromises an active utility system, the resulting damage can be far more severe than the damage from the disaster itself.
Not having materials like plywood to board up windows on hand, as well as contractor agreements already in place to disaster prep the building: Companies should stock up ahead of time and line up contractors to avoid being out of luck at the last minute, when one or both may be unavailable.
Not having a defensible space around buildings in wildfire prone areas: Companies should ensure combustible vegetation is cleared a proper distance away from buildings and that firefighters can easily access all sides of the buildings and other structures on the property.
When developing a disaster plan, companies should not hesitate to reach out to their insurer and broker for help. Loss control experts can assist companies in developing a disaster plan to help promote worker and customer safety and help minimize property damage and business interruption if a disaster strikes.
It's also important to update insurers and brokers about any new investments in the business and changes to the business model. As the threat of COVID-19 eases, many companies are investing in staff, new equipment, and enhancements to their facilities in anticipation of further economic recovery, so they need to make sure their insurance policies reflect increased property values and that coverages are tailored to their current business operations.
Disaster preparedness checklists and other helpful information can be found at a variety of sources, including the following:
With the heightened risk of natural disasters already evidenced this year, the question for many mid-sized businesses may not be if, but when, they will need to put a response plan into action. The time to develop or update that disaster response plan is now.
Legal disclaimer
The information contained in this article was obtained from sources believed to be reliable. QBE Holdings, Inc., and its subsidiaries and affiliates (collectively, "QBE") makes no representation, warranty or guarantee regarding the suggestions and/or information contained herein or the suitability of these suggestions and/or information for any particular purpose.  QBE hereby disclaims any and all liability for the information contained herein and the suggestions herein made.  Moreover, it cannot be assumed that every acceptable risk transfer procedure is contained herein or that unusual or abnormal circumstances may not warrant or require further or additional risk transfer policies and/or procedures. The use of any information or suggestions described herein does not amend, modify or supplement any insurance policy. Consult the actual policy or your agent for details of your coverage.
Bob Tull is associate vice president for Risk Solutions for QBE North America, and Monique McQueen is associate vice president of AVP-Property Claims for QBE North America.