Four Sectors Primed for Growth
Middle Market Growth and Grata identified four sectors—healthcare, e-commerce, personal care and beauty, and gaming—primed for growth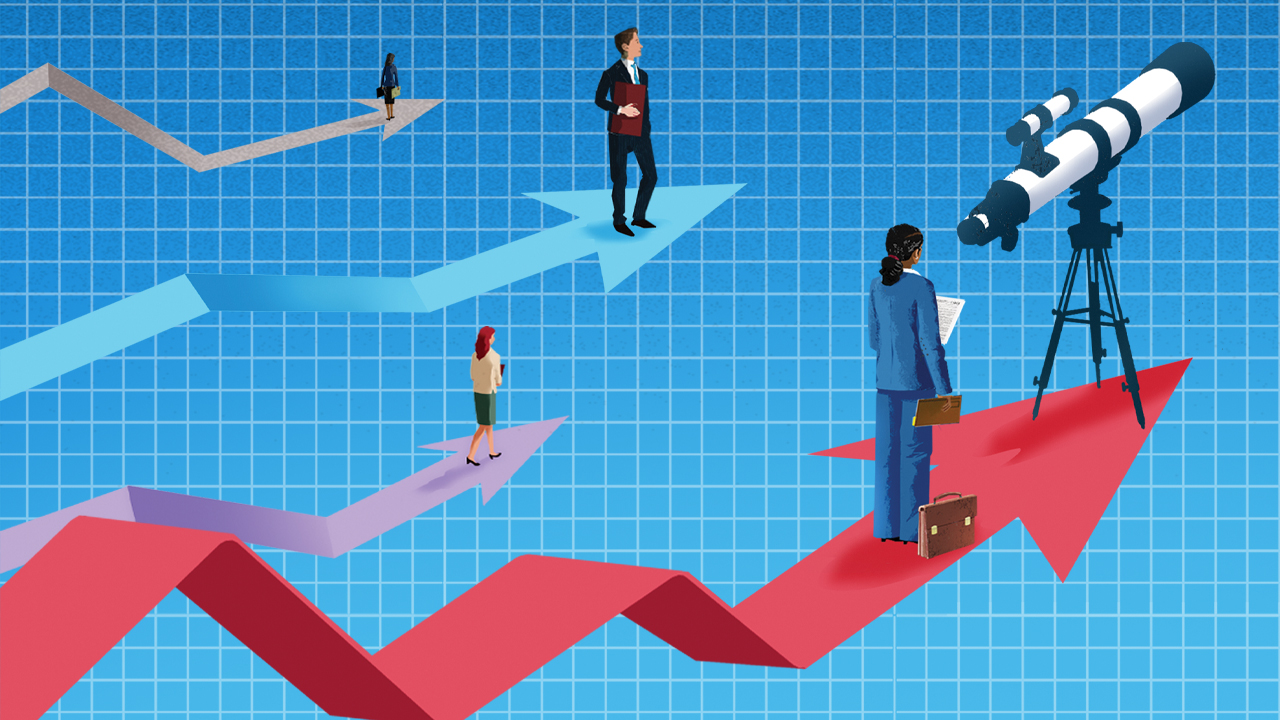 COVID-19 has shifted some investment trends and accelerated many others, opening up exciting opportunities for private equity investors and strategic acquirers in the middle market. With the help of company intelligence engine Grata, Middle Market Growth has identified trends within four distinct sectors—healthcare, e-commerce, personal care and beauty, and gaming—that have been impacted by COVID.
Home Health
Private equity investment in home healthcare and hospice was already on the upswing before the pandemic, with PE investment in the space reaching an all-time high in 2019.
"The pandemic really accelerated this trend," says Brad Smith, managing director at healthcare investment banking firm VERTESS. "We had a brief slowdown from March to May 2020 while everything was shut down, but since then we've been bursting at the seams. In many ways the pandemic was the best thing to happen to the healthcare market in decades. It moved us 10 years into the future, if not 15."
---
This story is a preview of analysis featured in Middle Market Growth's 2022 Guide to Dealmaking. Read the full story in the archive. Illustrated by Eva Vazquez.
---
There remain huge opportunities for middle-market investors. According to Grata, there are 305 home healthcare companies in North America and 50% of the companies are mid-size (with 51-5,000 employees). Ninety percent of these companies remain independently owned.
E-Commerce: Amazon Sellers and Consultants
The quarantine era was an undeniable boon for e-commerce and delivery services, and no player benefited more than retail giant Amazon. Last spring, the company reported that it earned more profit from April 2020 – April 2021 than in the previous three years combined.
With this uptick has come a new focus among capital providers on third-party Amazon sellers, with investors emerging to capitalize on their successes by rolling up these businesses.
"These companies very clearly serve an important purpose because they have a very specific channel of expertise," says Richard Kestenbaum, co-founder and partner at Triangle Capital. "The question is whether they will continue to be effective or if their service will become a commodity."
Personal Care and Beauty: Products for BIPOC & Female Consumers
Following the Black Lives Matter protests in the United States in 2020, brands focused on Black, Indigenous and people of color (BIPOC) consumers in particular have seen ongoing support. This social energy is translating into investor interest as well.
Two recent transactions of note were Beauty by Imagination's investment in Black-owned multicultural hair brand Curls and Berkshire Partners' investment in Black-owned natural hair company Mielle Organics. In both transactions, the company founders remained majority owners and maintained control of their respective businesses.
"The focus for many investors in this space has been on acquiring a minority stake and keeping founders on as board members or significant members of the team," says Lauren Leibrandt, director at investment bank Baird. "Investors don't want to lose the sense of authenticity that comes from having the brand's founder speaking to the consumer."
The focus for many investors in this space has been on acquiring a minority stake and keeping founders on as board members or significant members of the team

Lauren Leibrandt

Director, Baird
Within the beauty and personal care space, another area of investment interest on the rise is female intimate care products.
Recently the market has seen a proliferation of companies addressing an array of previously taboo topics. Many companies are still small entities—according to Grata, only five of the nearly 100 female intimate care companies identified by their search engine have more than 51 employees. Of these companies, 98% remain independently owned.
"The concept of women's wellness brands has really come to the forefront over the past 10 years," says Leibrandt. "However, these companies need to scale before they can become interesting investment opportunities, particularly for the middle market and private equity community."
Gaming
It comes as no surprise that gaming had a banner year in 2020; with lockdown orders came a whole new audience for gaming.
While much of the overall investment interest in so-called "esports" to date has come from venture capital, traditional private equity players are showing increasing interest. For example, in September 2021, Texas-based private equity firm LKCM Headwater Investments led a $200 million fundraising round for video-game developer ProbablyMonsters and Baring Private Equity Asia invested $150 million in game development company Virtuous.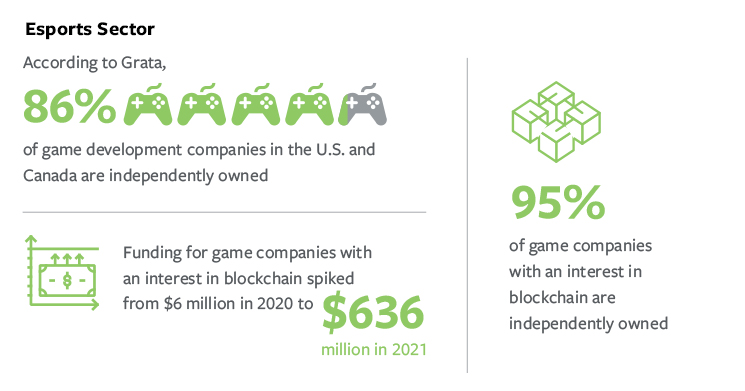 What middle-market buyers want to know is whether the surge in interest and investment will last.
"The industry will continue to grow at a really attractive rate, albeit not at the same rate we've seen in 2020," says Chris Chaney, founder and managing partner of C4 Plus, a merchant bank exclusively focused on esports.
For several reasons, private equity is more likely to look for segments of the industry that offer familiarity, like hardware and software. Investors are also interested in gaming studios and games themselves. The opportunities here are significant: Grata identified more than 2,700 companies worldwide focused on game development, with 940 of those companies headquartered in North America, indicating high levels of global competition.
Read the full story in Middle Market Growth's 2022 Guide to Dealmaking.