How to Make Your Portfolio Company Shine
Operating partners at ACG's virtual Operators' Summit discuss strategies to make businesses stand out from the crowd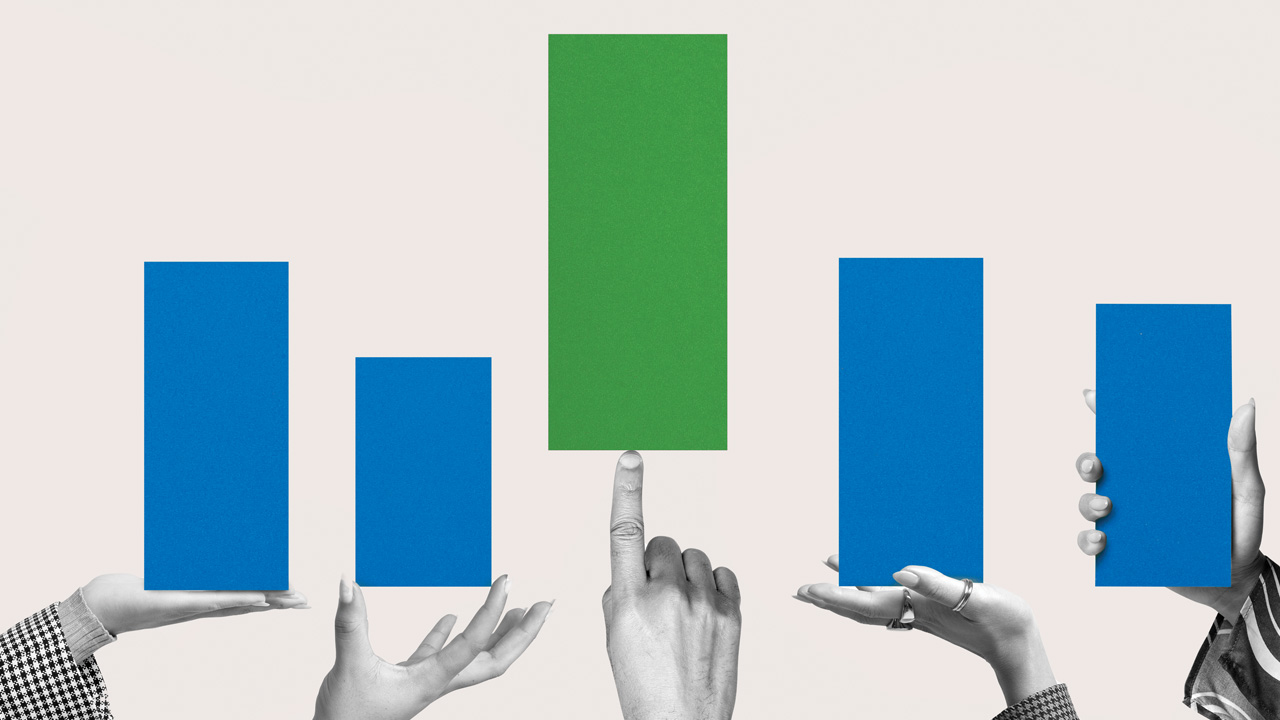 It's tough to make companies stand out in an increasingly competitive market, panelists noted during ACG's virtual Operators' Summit on Aug. 16.
Operating partners on the "Cutting Through the Noise" panel discussed effective strategies for getting companies in shape on the way to an exit. Below are more details on hiring an effec- tive chief revenue officer (CRO), driving go-to-market strategy, improving growth and selling your story.
The Operators' Summit was sponsored by Craig Group and epg. This transcript has been lightly edited and condensed for clarity.
LIBBY COVINGTON: Zorian, what defines a chief revenue officer and leading a revenue engine, in your view?
ZORIAN ROTENBERG: Being a CRO is very different than just being a head of sales. The purpose of having a CRO in place is to drive performance across the entire revenue life cycle, lead the entire revenue team and create alignment across all of the revenue teams, from marketing and lead generation, to pre-sales engineering, new customer acquisition, expansion sales, post-sale customer support, sales ops, revenue ops, etc. It's a very popular role because you're basically the chief executive officer of all revenue.
COVINGTON: Prabhu, how have you seen sales and marketing aligned toward profitable revenue growth and value creation?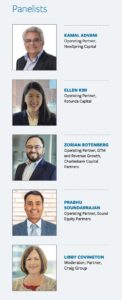 PRABHU SOUNDARRAJAN: The common thread is that the sales and marketing machines have to work together for growth, and it's especially important in private equity-operated companies. When we invest in a company, we're looking for above-market growth. Most family-owned businesses don't have a well-fleshed-out sales and marketing engine because they've grown through relationships or references.
It's about blending the best of both worlds: taking what the family or the portfolio company is good at and supercharging it with a process-driven yet disciplined CRM-driven sales engine supported by marketing leadership. One thing I learned over the years in one of the best-run businesses I worked for: Marketing really owns the P&L and sets the direction, strategy and pricing—all these levers that you need to run that machine and sales execution. It could be a controversial topic depending on who you ask. But this is a proven methodology where strategy first drives the discipline around pricing that creates value and EBITDA growth and then runs that machine over and over again.
It's about integrating sales and marketing into commercial success that drives value post-investment. It really starts on Day 1. There's no honeymoon period after investment because, as operating partners, we're there with the plan ready to go. And then making that engine work drives that growth, which is a win-win for all stakeholders.
COVINGTON: We talked about how you have to have your plan on Day 1. What are some of the things that you look for in diligence to evaluate the quality of a company's go-to-market activities?
KAMAL ADVANI: We would try to size the market opportunity to understand what this company could scale to. How big is the addressable market? Are the macro trends favorable? We try to get third-party research on market size, look at the research the company conducted itself and then get data from industry conferences.
We're going to look at how well the value proposition is articulated. This often starts at the website. It's interesting to me how many company websites describe what they do from their perspective. It's literally written from the standpoint of a person who's building or selling the product in their terminology, as opposed to expressing it in a way that target customers would easily understand.
Related content: Five Key Priorities for Operating Partners During Economic Uncertainty
How well does the company understand its competitors? And how have they incorporated that understanding into their positioning? The first question is: Do they even have a formal process to evaluate and analyze the competition? How much do they really interact with competitors? Does the CEO have a relationship with the leadership of competing companies? In some industries that's just not done, but in many industries, it's not uncommon to have close relationships. They can be a good way of learning what others are doing in this space.
We obviously want to understand the pricing strategy. What was the methodology? How does it compare to competitors? Have they tested their pricing strategies? Have they been able to raise prices over time? Do they build that into their recurring contracts, etc.?
There's no honeymoon period after investment because, as operating partners, we're there with the plan ready to go.

Prabhu Soundarrajan

Sound Equity Partners
We look at the effectiveness of marketing activities and lead generation. Is there good data to measure the effectiveness of marketing? What's the cost per lead? What's the conversion rate? And do they look at the marketing cost per acquired customer?
And then of course we look at the effectiveness of the sales organization. How is it organized and managed? What's the cost of customer acquisition at the sales level? What happened to customer acquisition when the business was scaled?
For a field sales organization, we spend a lot of time understanding how they report and manage the pipeline. Is the sales force deployed by geography, by customer segment or by product set? What's the cadence of internal meetings? Are they disciplined in pipeline management—about defining stages and bucketing opportunities?
ROTENBERG: I start out by assessing the company's go-to-market engine and the maturity of that engine. A lot of times, in many of the companies that I see—and I'm talking about profitable lower middle-market technology companies—the go-to-market engine maturity is probably at best a 4 out of 10.
The No. 1 thing in go-to-market and sales and revenue is people; it's talent. And the No. 1 job of a great CRO, or even a head of sales, is always to build an A-plus team. Because if you do everything else at a B-minus level, as long as you have A-plus people they'll figure out how to do everything.
You have to have a very defined, systematized, operationalized way of discerning whether you have the right people in the right seats and on the right bus. When it comes to go-to-market, especially sales, there are very specific characteristics. Whether it's prospecting, a closer role, a hunter role or a farmer role, you have different characteristics. So that's No. 1: making sure you have the right players in the field.
The other thing that's critical is pipeline and understanding pipeline creation. Do they have effective processes and execution around creating that pipeline? That's much harder than meets the eye. Beyond creating the pipeline, how is the pipeline managed? Pipeline hygiene, pipeline integrity, pipeline mix: All these things have to have the correct sales management and execution behind them.
COVINGTON: How does all this work enhance the salability of the company to drive a successful exit?
ADVANI: The first and most important thing is to build a good company with enduring value, with good go-to-market activities and a compelling product. But there's a whole side to marketing and selling a company over and above what you've done to build the company. Some of that is: Don't underestimate the importance of articulating the strength and potential of the business. Some of this can be achieved by putting together a strong package of operating and market data. Some of it is by articulating your vision and not counting on buyers to necessarily see it. It's well worth spending the time to articulate the vision and the path forward because ultimately, the company itself is being sold as a product. You have to paint a pretty picture for buyers.
Related content: Operating Partners Take Center Stage
Some companies do a better job at creating a persona around the company that makes it attractive. They do a good job of being thought about as a company that's dominant in its market, a strategic thought leader or a company that has very good talent. A lot of this comes from investing in a PR strategy. It comes from being marketing forward, announcing your client wins, publishing white papers and so on.
I think paying attention to your online reputation is becoming increasingly important. What are your Glassdoor ratings? What are your online customer reviews? Other than that, it's just getting out there and being very active in your channels.
We often say: Good companies are bought, not sold. I think having a reputation as a leader in your market brings buyers to you.
SOUNDARRAJAN: Here's a personal experience. We sold a company for 15x forward-looking EBITDA when everybody else was trading at 12x-13x. But that two-point difference came by timing the market, by understanding what's in it for the acquirer, by positioning the company as an industry leader. It was about fixing the business and getting it "integratable" into the acquirer's business process, so they can start driving value on Day 1 once the asset is transferred.
COVINGTON: One challenge when talking about talent is how to teach old dogs new tricks—for example, teaching sales reps better ways to communicate value. It's too easy for them to fall back on old behaviors. If you've seen this, what have you done to address the issue?
ELLEN KIM: I can give you an example from one of our portfolio companies. This [home services] company is very proud of its values. One of those values is around integrity, and there's no argument from me on that. But they believe, when they go in and sell a service, it's the best service for you. We're not going to oversell you, we're not going to tell you to buy the Cadillac when all you need is the lower cost vehicle. The sales group is very proud of that. But we felt like competitors were taking some business away from us, and we were potentially leaving some money on the table. One of the things that came out of a recent board conversation was: You don't have to whole-hog change what you're doing, but what if you put the power back in the customer's hands and offered them a good, better and best option? You may just need to fix this problem, but perhaps we could fix this and that, and it would prevent you from having an issue three to five years from now.
We have found a remarkable uplift on that, and adoption and buy-in from the sales force, because it wasn't completely asking them to change behavior or move away from what they perceived as abiding by their values. But it also got them to acknowledge that we could upsell and we didn't have to give that up to the competitors.
COVINGTON: What is considered a target and acceptable EBITDA growth percentage that you're trying to get on an annual basis to get [a company] ready for acquisition?
SOUNDARRAJAN: The PE mentality is that you're expected to drive above-market growth, so you have to look at where your peers are growing. And you want to drive to three points above that. That's your base target. If the industry is growing at 10%, assume your base target is 2%-3% above that. Of course, it depends on the industry sector, cycles, the pandemic, etc. You can keep adding to the list, but it doesn't matter. The outcome is only good at the end. If you're saying, "We're ready to put the company up for sale," you're going to be valued based on 12-months trailing EBITDA. If you have two or three points above market growth or more, that's a higher multiple for all your stakeholders: employees, investors and yourself.
COVINGTON: If you had one piece of advice for an operating partner, what advice would you give?
ADVANI: Pick something where you can make a difference—something that [the company doesn't] necessarily have the talent in-house to do—and help them get there.
KIM: Pay attention to your leading indicators. Keep paying attention to what's happening at the top of the funnel, because by the time you're getting to a sales conversion, you're already too late.
SOUNDARRAJAN: As the name suggests, you are an operating "partner." Don't go in there on the first day saying, "Hey listen, I want to change things around," because you really cannot. Have empathy, drive with passion and leadership, and focus more on the "do" rather than the "tell."
ROTENBERG: Build really high-quality partnerships—collaborative relationships with the would-be executives you're serving. Be that servant operating partner supporting them through personal relationships, and the rest should come easy.
Middle Market Growth is produced by the Association for Corporate Growth. To learn more about the organization and how to become a member, visit www.acg.org.