6 Signs of Overworked Employees
Insperity explains how employers can prevent burnout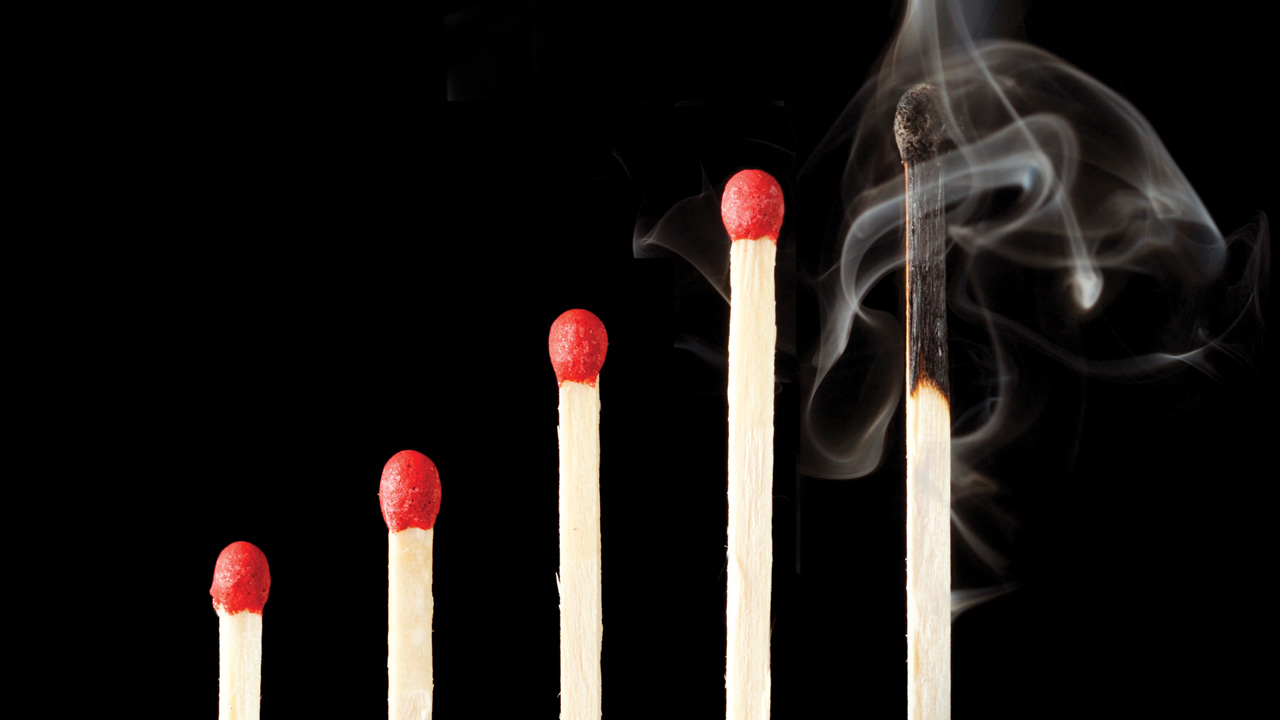 No one could have foreseen the distress and personal chaos of the pandemic experience. For those who lost jobs outright, the impacts were immediate, but for others the strain was subtle and cumulative.
Many people worked harder to keep their jobs, never realizing the accumulating tensions and health impacts. When the economy began to turn around, some employers reopened with fewer employees, increased production expectations, or reduced salaries and benefits.
A 2022 Gallup poll found that over 50% of American workers surveyed were "not engaged." No wonder employees have retired early, resisted the return to the office or resigned to seek new opportunities elsewhere. A more recent reaction is called "quiet quitting," when employees opt not to leave their jobs but instead limit their work time and effort—just doing enough to get by and no more.
6 Warning Signs of Overworked Employees
This quiet quitting is likely the result of stress, overwork, isolation or disconnectedness. A recent Indeed.com survey showed that 52% of respondents feel "burned out." A majority of those stated that their feelings worsened post-pandemic. Companies must recognize the signs of employee burnout early to improve engagement and control attrition. Here are six early warning signs to watch for:
1. POOR WORK PERFORMANCE: Keep an eye out for employees who are missing deadlines, turning in incomplete or poorquality work, or doing the bare minimum just to get by.
2. ABSENTEEISM: Note when team members are frequently missing work.
3. HEIGHTENED EMOTIONS: Watch for employees having a shorter fuse, acting stressed or unhappy, or having conflicts with co-workers.
4. DISCONCERTING CUSTOMER FEEDBACK: Pay attention to whether customers notice a change in customer care or make comments like, "I can never seem to get an appointment with Shannon."
5. OVERWORKING: Look out for employees working excessive (unhealthy) hours—every weekend or holidays, for example—or never taking vacations.
6. REVEALING STATEMENTS: Listen to your people for comments like, "I practically live here" or, "I can't take a vacation without making up the hours later."
Take Care of Your People
These warning signs are symptomatic of overwork and burnout. The antidote is taking care of your people by helping them balance their work and personal lives. Here are
a few key steps to achieving company success and healthy employees:
A positive culture rests upon a strong company mission that ennobles employees, uniting them in a worthy endeavor and guiding them to accomplish more than what they believed they could achieve.
Create a culture of caring. Positive culture starts with a genuine concern for your people. It is intentionally created and maintained by leaders and employees, and is founded upon clear and specific values that guardrail the activities and interactions of all employees. A positive culture rests upon a strong company mission that ennobles employees, uniting them in a worthy endeavor and guiding them to accomplish more than what they believed they could achieve. It is constantly monitored through feedback mechanisms, including regular employee meetings and annual engagement surveys that result in real change.
Develop enlightened leadership. What a difference a leader makes! Great leaders and managers strike a balance between achieving business imperatives and preserving the company's most valuable resource: its people. Efficiency in managing human assets is not like efficiency in managing physical assets. People cannot be run until they break, then repaired and started up again.
Establish trusting relationships. When working with great managers, employees know they have their best interest at heart and will listen to and treat their concerns fairly. Great managers also encourage their people to balance their personal lives and career ambitions. They maintain awareness of individual employee circumstances and ensure each has access to needed resources. Great managers provide timely and honest feedback that fosters confidence and real performance success.
Related content: Creating an Employee Experience That Drives Business Success
Share control in managing objectives. One contributing stressor felt by employees is not having control of their work and outcomes. Helping employees be in control of their objectives positively impacts their well-being. The employer should show employees how strategic objectives are divided by department and ultimately assigned to individuals. They should also share the process of setting goals with employees and agree to annual objectives with each employee, including deadlines, standards, resources, performance measures and review intervals. It's important to faithfully schedule and hold regular feedback meetings to discuss performance progress, and to celebrate success and reward achievement.
Combat isolation with communication. When left alone too long, employees think too much. Especially in remote work environments, employees need at least one meaningful conversation with their supervisor weekly. Reassure employees that they and their work are important to company success. Engage them in planning and problem-solving. Recognize outstanding efforts in front of peers. Be sure to explain how they will be impacted by any changes affecting their work.
The Bottom Line
An ounce of prevention is greater than a pound of cure. Create an environment of care by establishing a vision, culture and environment that sustain your people. Train managers to constantly monitor their people, recognize signs of burnout, and never let anyone reach a breaking point. You will be rewarded by a healthy and motivated workforce that stays with you and gives their very best.
Abe Turner is a manager in Insperity's Strategic Marketing Department and responsible for a team of project managers overseeing subject matter expertise and content development to support the sales and service business needs for Insperity.