The Most Valuable Lesson from 2021: Employees Want a Positive Work Experience
Globalization Partners considers what makes a positive work experience, the obstacles to achieving it, and how it can be used to attract talent.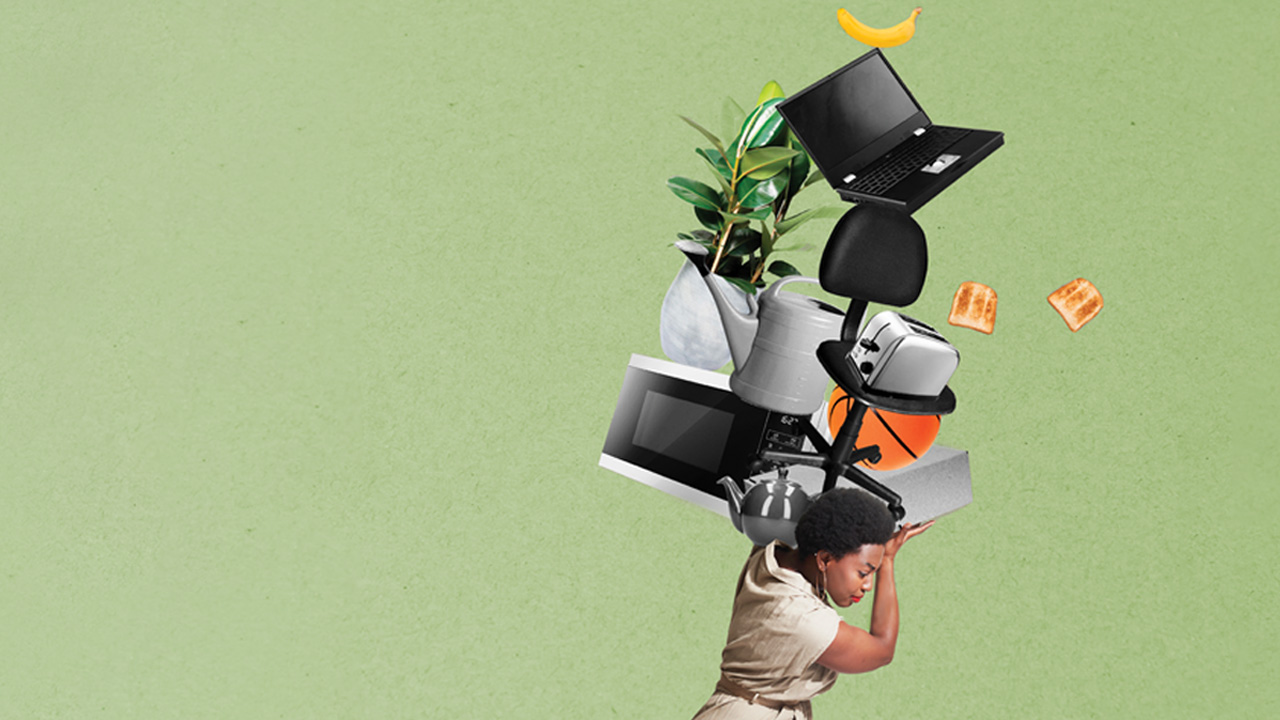 The global work environment has changed dramatically over the past two years. The COVID-19 pandemic transformed the way we think about work relationships and work-life balance.
What has become more apparent is that employees want to be successful in both their jobs and their personal lives.
---
This content is sponsored by Globalization Partners. It originally appeared in the Winter 2022 edition of Middle Market Executive. Read the full report in the archive.
---
To achieve this, they look for jobs that offer a balanced environment and enjoyable collaborations.
According to an article in Harvard Business Review, today's workforce is proactive. Employees want to undertake a more active role but will quit if they do not feel comfortable with the work experience and look for a place that offers them what they want.
In this article, we will discuss what makes a positive work experience, the obstacles to achieving it, and how it can be used to attract talent.
What Is a Positive Work Experience?
As an employer, it's important to determine which factors can hinder or improve overall employee sentiment. Globalization Partners' Global Employee Survey gathered information from 15 countries and 1,250 employees, whose responses revealed the top five aspects that contribute to a positive work experience. They are: having a good work-life balance (50%); being part of a team (41%); having the right equipment (38%); being listened to (36%); and being compensated appropriately (36%).
People no longer want to work for a company that doesn't value their opinions. Employees want to be part of a team where their voices matter.
There is a correlation between listening to employees' input and talent retention. This information is more relevant than ever. The two biggest trends in hiring are the so-called "Great Resignation" and the global skills shortage. It might seem contradictory that companies can't find employees, even when people around the world are quitting their jobs.
The solution to this paradox is simple: Companies need to stop viewing this as a skills shortage, but rather as a skills relocation.
Employees lean toward companies that offer them balance. The remote work environment showed that there was a viable alternative to the traditional in-office jobs that gave employees flexibility like never before.
The Disconnect Between Employees and Executives
If employers already know what employees are looking for, why are so many still struggling to attract and retain talent? Future Forum Pulse research found that there is a disconnect between the views of executives and employees. This survey, answered by 10,568 knowledge workers in positions ranging from executives to employees, delivered a few key results:
66% of the executives are creating post-pandemic workplace policies without employee input.
66% of executives believe they are "very transparent" with workplace policies; only 42% of employees agree.
44% of the executives want to work from the office every day; only 17% of employees agree.
75% of the executives want to work from the office three to five days a week; 34% of employees feel the same.
Overall job satisfaction for executives is 62% higher than it is for non-executives.
This data reveals a significant difference between the perception of executives and employees. If your workforce does not feel like they're part of the organization, they will leave. This fuels both the "Great Resignation" and the so-called skills shortage. Employees have the tools to look for work that makes them feel fulfilled, and relocate their skills if desired.
How to Improve Your Work Experience
The proactivity of today's workforce is not an obstacle—it is an advantage for companies that understand it. Better work experiences boost productivity and talent retention. Employees want to stay where they feel part of a team and are willing to work toward improving the culture and overall success for themselves and for the company. By taking care of their people, organizations enhance their performance and results.
So how can a company start improving its work experience? ManpowerGroup's Employment Outlook Survey asked 45,000 employers in 43 countries about their hiring plans and found that 69% currently cannot find the talent required for their companies. To compensate, employers are offering incentives to attract talent, such as training and skill development (41%); flexible work schedules (39%); increased wages (31%); flexible working locations (28%); and bonuses (23%).
This is congruent with the results found by Future Forum Pulse: 76% of employees want flexibility with where they work, and 93% want flexible work schedules. It also checks out with Globalization Partners' survey, which showed that 50% of employees want to improve their work-life balance, and flexibility is the key to doing just that.
Talent is not hiding from companies; people are looking for a workplace where they can be part of a team that appreciates them, and to develop professionally without sacrificing their personal life. People are empowered—they can look for a job in any part of the world, and this is good for companies. Organizations that understand the value that this flexible workforce offers will be the winners of the current war for talent.
Diane Albano is the chief revenue officer for Globalization Partners, a global employment platform and named industry leader. Use their AI-driven, automated, globally compliant platform powered by in-house worldwide HR experts, to hire anyone, anywhere.