ACG Events: Spring 2022 Wrap-Up
Summaries of recent live events and a summary of what's to come.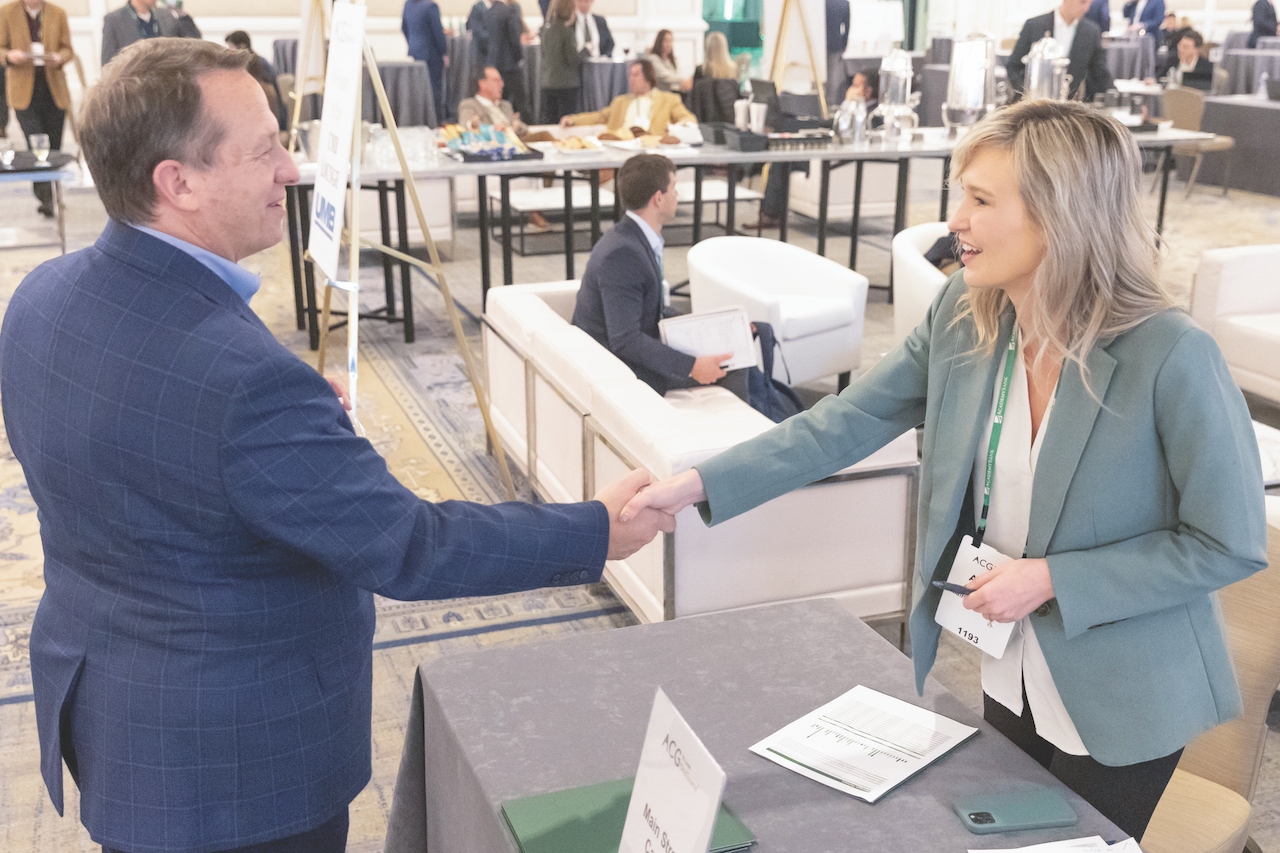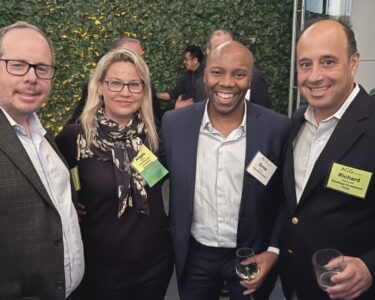 ACG New York
After a one-year hiatus, ACG New York held Middle Market Week from November 8-12. Historically popular among all ACG chapter members, Middle Market Week is a series of bespoke and custom-curated gatherings that focus on middle-market fundraising and deal-sourcing.
The week kicked off with a Deutsche Bank- sponsored opening night reception at the famous Butter restaurant in Manhattan. It was followed by a senior LP, GP and Family Office Summit, which welcomed more than 150 institutional LPs and single-family offices to take part in one-on-one fundraising, co-investing and direct deal investing meetings with multiple managers.
Regardless of industry or size, the human capital conundrum facing CEOs is the same. Combining flexibility with accountability requires agile leaders capable of communicating in new and increasingly relevant ways. While these demands on leaders may be a challenge for some, it has provided an opportunity for emerging leaders to shine.

Kelley Powell

CEO, MacLaurin Group
The event's highlight was a wine tasting at the New York landmark Tavern on the Green. About 200 senior investment banking and private equity members gathered for pre-scheduled deal meetings and sommelier-led wine tasting. Middle Market Week ended with an invite-only operating partner set of workshops followed by a special value creation luncheon.
ACG Richmond
ACG Richmond gathered dealmakers across Virginia to attend The Path to Growth: Solving the Human Capital Conundrum on December 9 at Dominion Payroll in Richmond. Middle-market experts discussed how employees are vital to the industry and how to manage talent most effectively. They also talked about recruitment and retention.
Speakers included Dr. Richard Coughlan, director of executive education at the University of Richmond; Richard Crawford, CEO of Integrated Global Services; Lynn White, chief of staff at Genworth; and Brian Vanderheyden, CEO of Richmond Alarm Company. The event was moderated by Kelley Powell, CEO of MacLaurin Group, and sponsored by SS&C IntraLinks.
ACG LA
On Thursday, December 2, ACG Los Angeles hosted the 11th Annual Private Equity Roundtable PE/IB Golf Invitational at Pelican Hill Golf Resort in Newport Coast. Over the last decade, ACG Los Angeles has created one of the highest-value golf invitationals for private equity and investment banking professionals on the West Coast. With participants from Los Angeles, San Francisco, San Diego, Denver, Salt Lake City and Phoenix, this has become a "who's who" event.
This invitation-only golf tournament featured 50 senior professionals from West Coast-based private equity firms, investment banks and select sponsors. It also offered an afternoon reception with food and drinks and an awards ceremony. The event sponsors included Alliant, Lockton, Barnes and Thornburg and RSM.
ACG San Diego
About 45 people attended ACG San Diego's PE-Backed Buy and Build Success Story: Professional Services Infrastructure Company on January 18 at the Lomas Santa Fe Country Club in Solana Beach.
The panel talked about the completed sale of Anser Advisory, a capital program and project advisory company. They discussed how Anser was developed as a private equity-backed platform through organic growth and acquisitions.
Speakers included Bryan Carruthers, CEO at Anser Advisory; Scott Kolbrenner, managing director at Houlihan Lokey; and Sharon Humphreys, director of engineering and construction at the San Diego Association of Governments. The event was moderated by Anthony Arnold, partner at Barnes and Thornburg.
ACG Tennessee
ACG Tennessee hosted Soup to Nuts: How Does a Deal Come Together on December 9 in Nashville.
The panel talked to 35 attendees about how deals come together and the right timing for transactions. The event was one of ACG Tennessee's Young Professional quarterly meetings that strive to educate professionals new to M&A and offer insights from experienced leaders.
The speakers broke down the M&A process for attendees and walked through a deal from start to finish, answering questions such as what needs to happen before a buyer signs on the dotted line. Moderated by Jessica Ginsberg of LFM Capital, the event featured speakers including Patrick Landry of RSM US, Jack Eakin of LCG Advisors, Pat O'Brien of Synovus and Tyson Bickley of Waller Law.
ACG Boston
About 40 people attended ACG Boston's 8th Annual Connect the Next Generation to M&A on January 7 in a virtual meeting. This members-only event allowed attendees to bring their college-aged children or other students in their networks to meet ACG members in a welcoming environment.
Panelists talked about how they entered the M&A industry. After the discussion, attendees entered virtual breakout rooms to meet others. The panelists came from different sectors of the deal community including private equity, investment banking and law firms. They talked about how their career paths led them to their current roles, and the traits and skills that are valuable in their roles and the M&A industry.
They also discussed how each of their roles, while very different, all work together to get deals done, stressing the importance of relationships and building a strong network. Over the last eight years, the event has grown and many students have landed internships and jobs by participating.
Speakers included Christina Pai, partner at Fort Point Capital; Rudy Scarito, founder and president of RS Finance and Consulting; and Louis Spelios, partner at Bryan Cave Leighton Paisner.
Related content: Networking Events Are Back: Now What?
ACG St. Louis
ACG St. Louis kicked off 2022 with its annual ACG DealSource networking event on January 27 at the Ritz-Carlton in St. Louis.
Now in its fourth year, the event began with top senior leaders, mezzanine capital providers, private equity groups, investment bankers and business owners stopping by for one-on-one meetings.
The meetings were followed by craft beer and spirits tasting while networking with other middle-market professionals. The next day many returned
for the Private Equity Perspectives Breakfast that included a panel presentation of leading St. Louis firms addressing trends in private equity.