Networking Events Are Back: Now What?
ACG members offer their best networking tips to make your InterGrowth 2022 trip the best one yet.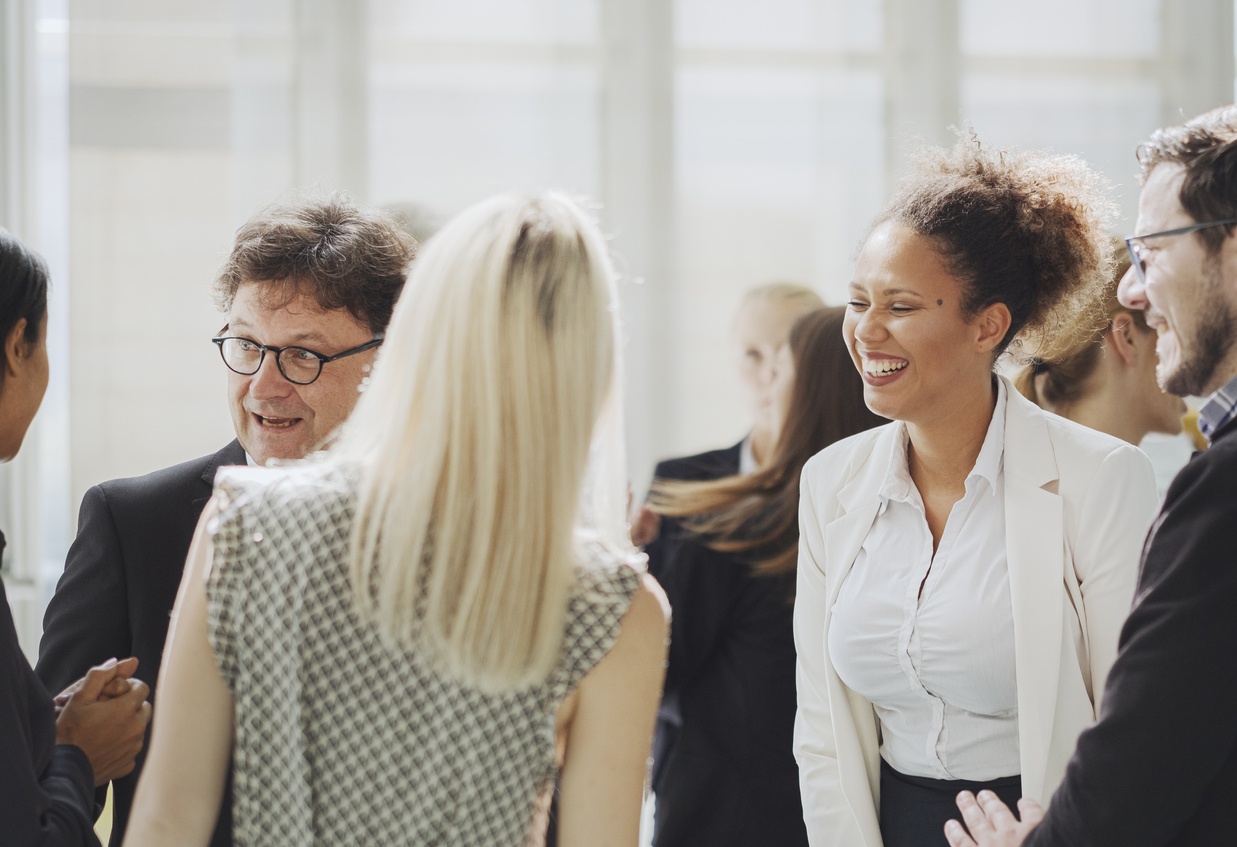 The pandemic shut down live events for nearly two years, and during that period, most networking happened over Zoom. Now that ACG events are returning to in-person formats—including ACG's largest conference, InterGrowth, in April—it's time to dust off the suitcases and relearn how to navigate a happy hour.
To help ease the transition back to "normal" conference life, Middle Market Growth asked business leaders and M&A professionals to share their best tips for packing, meeting prep, networking, follow-up and more. Here's what they said:
Before You Go
When traveling to InterGrowth in Las Vegas, Travis Bradshaw, director of growth at digital production agency Crema, prefers to pack lightly and use a carry-on. His pro tip is wearing shoes that are easy to slip on and off, making it easier to get through airport security.
"Other tips to consider include being strategic in scheduling business development meetings ahead of time," Bradshaw says. "Perform research on your prospects and identify what their needs are so that you can be prepared to follow up with solutions."
Setting up meetings in advance is key, but don't overcommit, warns Alex Drost, founder and CEO of Connection Builders, a tech-enabled platform to accelerate career advancement.
"Leave time for serendipitous connections to happen," Drost says.
Aaron Polack, head of business development at private equity firm Lion Equity Partners, suggests signing up for the one-on-one scheduling tool, ACG Access, before InterGrowth begins.
"While attending InterGrowth is an excellent opportunity to connect with hundreds of your peers and associates, preparation and prioritization are essential," Polack says. "The scheduling software [ACG Access] is a fantastic way to ameliorate the scheduling burden and keep you on track at the conference."
Networking Pro Tips
When he's at InterGrowth, David Acharya, managing partner at private equity firm Acharya Capital Partners, recommends using the Scan to Salesforce app, which makes it easier to upload contacts into a CRM rather than collecting business cards and inputting the information at a later date.
There's no need to hand out physical business cards.

David Acharya

Managing Partner, Acharya Capital Partners
"Alternatively, you can take a photo of business cards with your cell phone rather than carry hundreds of cards," Acharya says. "There's no need to hand out physical business cards."
Also, don't forget to take a fresh approach to pitching your funds instead of repeating your investment criteria, says Michael Norton, director at Houlihan Capital, a boutique investment bank.
"For newbies and youngins from capital providers: Don't simply repeat your investment criteria during the one-on-ones. We can Google your fund," Norton says. "Instead, with so many financial buyers in the market, tell us (investment banks) what makes your fund unique. Between us friends, wanting to be the first institutional capital in does not make your fund unique."
He recommends sharing information that will be particularly valuable to a banker audience:
"Perhaps you have a brand-new operating partner whose experience makes you particularly well-suited for a particular industry, or maybe your fund has recently acquired a new platform or two, which have yet to make the website and are seeking add-ons. That's what we want to know," he says.
Follow-Up Flexes
As far as follow-up goes, Crema's Bradshaw says that's where the real work begins. Before you leave InterGrowth, make sure you've scheduled time to follow up with your prospects to nurture them along, he suggests.
Also follow up by connecting on LinkedIn, and send a quick email with your materials as an attachment, says Gretchen Perkins, partner at private equity firm Avance Investment Management.
"Do not email the whole attendee list with, 'I'm sorry we didn't get a chance to meet at InterGrowth, but we do (blank) and here is my brochure,'" Perkins says. "Not effective."
Rich Grant, director of business development at private equity firm Northlane Capital Partners, says it's best to prioritize follow-ups based on the content of each meeting.
"Items discussed with an identified timeline should be revisited within the following two weeks and those without a specific timeline should be moved back to three-plus weeks out," Grant says. "The only thing you should not do in a follow-up is stray from the topics discussed during the meeting or previously agreed as next steps."