Scaling Physician Practices to Increase Value
Fulcrum Equity Partners' Chad Hooker discusses how to strengthen the relationship between physician practices and growth equity investors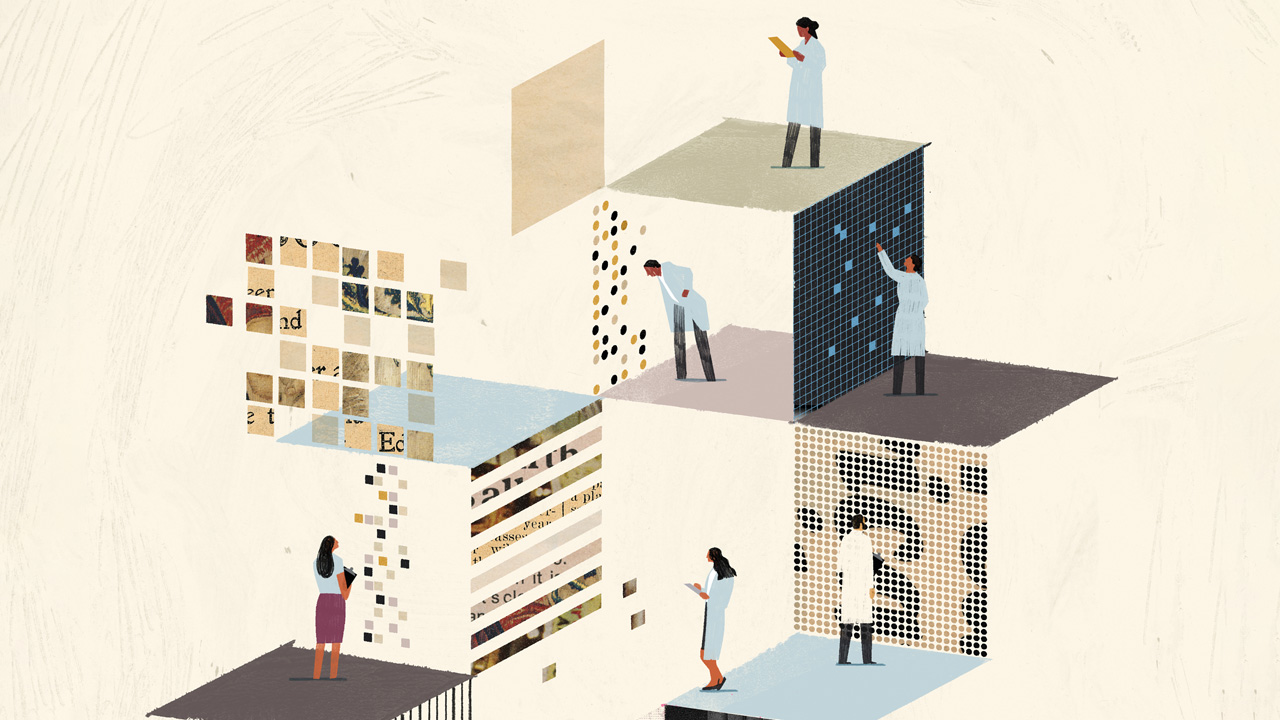 As the healthcare industry grows and evolves, so does the need for more efficient healthcare delivery—especially with increasingly complex compliance and regulatory guidelines.
This landscape presents an opportunity for physician practices and growth equity investors to expand their relationship. Private practices can more easily meet growing demand while retaining clinical autonomy. Meanwhile, investors can help improve the operations of an essential industry and expand access to communities across the country.
---
This section of the report originally appeared in Middle Market DealMaker's Fall 2022 issue. Read the full story in the archive.
---
The team at Fulcrum Equity Partners has participated in several platform investments involving physician practices. Through that experience, we've established a road map for evaluating investment opportunities, scaling their operations and positioning the practice for further growth after we exit. Here's what we've learned over the years.
How to Evaluate a Healthcare Services Deal
The quality of a management services organization (MSO) platform can directly impact value and growth opportunities, so it's important to consider when evaluating a deal. Here are the essential features of a healthcare support platform for physician practices, and what we look for in each:
PATIENT EXPERIENCE: The first step to evaluating a practice is examining its patient experience. At Fulcrum, we look at the platform's quality scoring through a variety of lenses. How does the provider communicate with a patient? How clearly is patient-critical information explained? How is care coordinated and how easy is it to schedule an appointment? Finally, we explore the level of patient engagement and patient outcomes. These criteria will establish the overall health of the practice and can be used as guidance in patient-retention predictions. If the platform has satisfied patients, there is a solid foundation for future growth.
The first step to evaluating a practice is examining its patient experience.
PEOPLE: Having the right people in the organization is essential. This means setting up teams for financial operations, payer contracting, reporting and analytics, and HR and benefits administration. They should have knowledge of the requirements and processes specific to healthcare.
COMPLIANCE: Compliance efforts should include conducting a quarterly claims audit and meeting regulatory and medical necessity requirements. It's also important that the organization reviews coding, submission and reimbursement of claims to check for documentation error and overpayment. Regular and rigorous internal reviews are critical.
TECHNOLOGY: Modern technology is key to running a healthcare support platform efficiently. Tools include a digital patient portal, an automated marketing system, a secure electronic health record system and financial systems for accounting, patient billing and payments, and any other tools that contribute to revenue cycle management.
MARKETING: Marketing will help the practice grow and maintain a positive reputation. The organization should use a diverse set of methods, including educational information, reputation management and thought leadership content, as well as search engine optimization and search engine marketing. The organization should also prioritize the network of referral relationships, including expanding and nurturing that network.
Establishing a Strong Foundation and Growing a Practice
In addition to growth, we often work with physicians on establishing an independent MSO or BSO (business services organization) to centralize administrative work and manage back-office functions. This relationship allows providers to focus on providing care while lowering costs through operational improvements. Those improvements include centralizing core administrative functions; enhancing branding and marketing initiatives; creating a five-star compliance program; and investing in technology, systems and people.
Related content: Navigating Physician Practice M&A
With a centralized organization to provide these services, practices will have a solid foundation for expansion efforts, which can take several forms:
MERGERS AND ACQUISITIONS: Acquisitions are often the fastest method for expanding into a new area or market. The acquiring practice has immediate access to the patient base and payor contracts. With a refined MSO in place, an acquired entity won't require an overhaul. The acquiring practice integrates the target's operations into its already defined and streamlined management capabilities, as well as its support and technology infrastructure.
The combined entity will be set up for success with a single set of processes and tools, despite having a presence in multiple markets, a more complex revenue cycle, and a larger and more diverse patient base.
ANCILLARY SERVICES: Introducing ancillary services can provide additional revenue streams, but more importantly, improve the patient experience. Plus, a comprehensive care approach can help distinguish a practice from other providers. Ancillary services can include physical therapy, pharmacy, laboratory and imaging services, among others. Offering these services in one location saves patients travel time, reduces costs and improves patient outcomes.
Important considerations when offering ancillary services include whether the services fit into the practice's clinical workflow, how accessible the service is to patients without your offering, whether you have the resources to make it successful and your ability to comply with necessary compliance, billing and coding requirements.
EXPANSION: Expansion can mean expanding your existing locations or de novo expansion. Existing location growth options include improving care and customer experience, adding days of service and increasing catchment area—especially by improving referral relationships. De novo expansion lets practices enter a market by establishing a new location. The positives are that the practice has control over site selection, branding, and building and design. It can also use the site as a playbook for growth. The negative aspects are that building a patient base and setting up licenses and payor contracts can take a long time. It is important to start early, develop relationships with referral partners, promote the opening and create a strong physical and digital presence.
Preparing for an Exit and Beyond
Our firm helps professionalize small physician practices for further growth. As part of that, we help uncover exit opportunities using improvements in the platform's MSO to pave the way for value creation, often by investing in people and technology. Physicians usually retain a significant equity stake in the MSO in our model.
Related content: Six Macro Trends Shaping Healthcare M&A
Other considerations when preparing for an exit include collecting key data, understanding valuation and determining exit type, usually choosing between the next stage in financial backing or merging with a larger platform.
It is exciting to see the opportunities available in the healthcare industry. M&A's evolving role plays a huge part in scaling physician practices, and the behind-the-scenes work of compliance, business services and healthcare management keeps physician practices running and growing. Investors serve an important function in the industry today, by helping practices expand quality healthcare access to communities that need it.
Chad Hooker is a principal for Fulcrum Equity Partners. He focuses on evaluating new investment opportunities, performing due diligence on companies that meet the fund's criteria and supporting portfolio companies with their growth initiatives. Hooker also works closely with Fulcrum's investments in Summit Spine and Joint Centers and Texas Endovascular Associates.