Hungry Like a Wolf
This Miami-based private equity firm continues to build out its precision machining platform by challenging industry paradigms.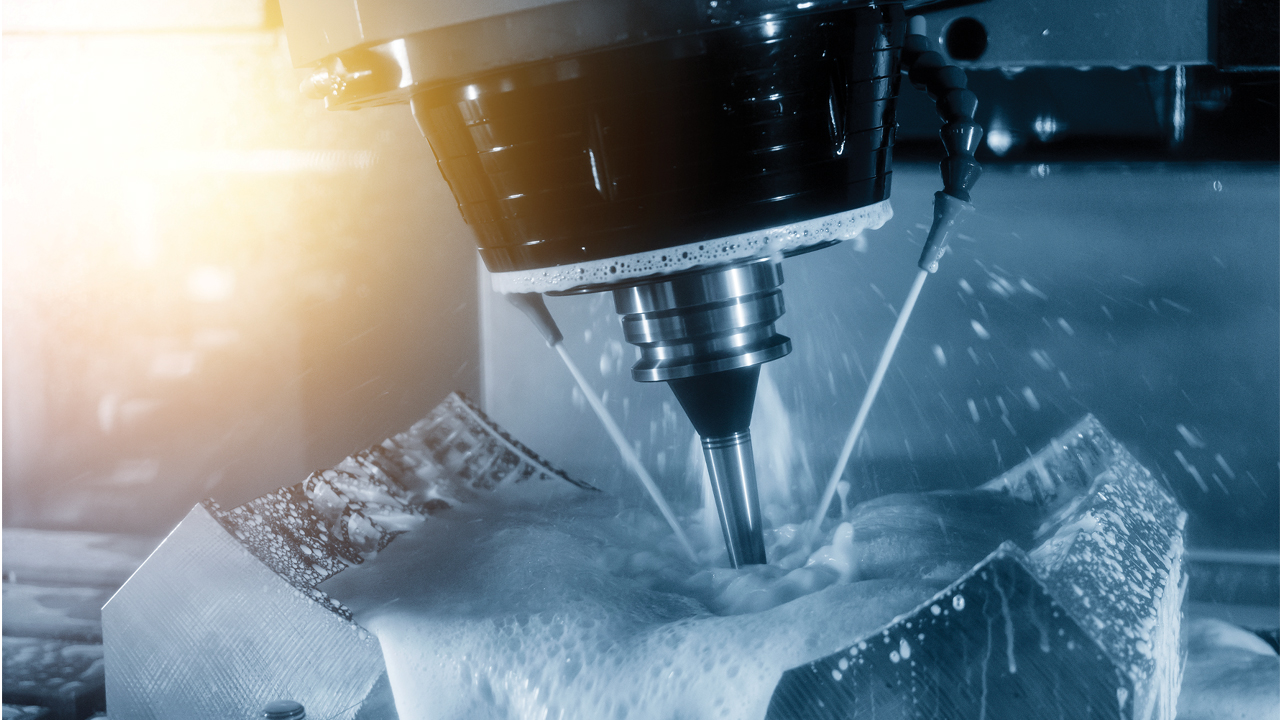 This content is sponsored by White Wolf Capital. This story originally appeared in the Spring 2021 print edition of Middle Market Growth magazine. Read the full issue in the archive.
North America is home to about 30,000 precision machining companies, according to Miami-based private equity firm White Wolf Capital. These shops offer a broad range of production, machining, engineering and fabrication capabilities catering to a wide range of end customers and industries. What's been missing is the number of players consolidating this sector.
White Wolf is playing its part to change this paradigm. In February 2017, White Wolf launched its buy-and-build platform, Consolidated Machine & Tool Holdings LLC (CMT). Since then, the firm has built out a business portfolio specializing in precision machining, fabrication, assembly and design of engineered components used in aerospace, defense, military, space, telecommunications and industrial applications.
Since inception, the platform has acquired/merged nine precision machining companies with 11 locations across the U.S. and Canada, each garnering $5 million to $20 million in annual revenue. CMT's aggressive acquisition stance continues in the first quarter of 2021 with another $250 million in the deal pipeline thus far.
"Customers are excited about having a one-stop vendor that can perform all of the services they need," says White Wolf Vice President Andres Gutierrez. "It has been a good year for CMT despite the pandemic. The company is now in a position to capitalize on the backlog and business development it built over that time."
Founded in 2011 by former Cerberus Capital Management executive Elie Azar, White Wolf makes control private equity investments in midsize manufacturing, business services and information technology companies with revenues of up to $200 million and EBITDA of up to $20 million. As a relatively untapped and highly fragmented market, precision machining fits neatly into the buy-and-build strategy White Wolf employs across industry sectors.
An Ongoing Build
White Wolf formed CMT as a broad service offering for the nation's top aerospace, defense, military, space, telecommunications and industrial customers. Under White Wolf's leadership, CMT matured from two shops in 2018 to nine shops in 2020, growing to 10 locations in the U.S. and one in Canada.
Our people are undoubtedly our most valuable asset, and it's great to see employees feeling good about being part of a private equity-owned company.

Rich Leggio
Managing Director, White Wolf Capital
After forming the platform company, the firm embarked on a careful acquisition strategy that still defines the platform today. White Wolf's first purchase under the CMT banner in 2017 was Astro-Tek Industries, a California precision machining company that builds specialized equipment utilized by Tier 1 aerospace and defense companies. LCP Machine—a Florida-based CNC machining firm serving the aerospace, defense, energy and industrial sectors—joined CMT's ranks soon after.
White Wolf continued building on the CMT platform in the years since, closing on seven acquisitions in 2020 in an industry where many companies such as CMT were deemed essential, even as the COVID-19 pandemic shuttered factory doors nationwide. When scouting an acquisition, the intangibles of a company are as crucial as the potential ROI, notes Rich Leggio, managing director at White Wolf.
"There's no quick checklist," Leggio says. "However, we stick to industries we know well. Assuming that the overall deal makes sense in terms of valuation/ financial performance, the most important thing we look for is cultural fit and alignment of interest and goals. We love partnering with growth-oriented, motivated management teams who are interested in that second 'bite of the apple.' We obviously understand ownership and management's desire to take chips off the table and diversify their holdings, but we prefer situations where strong, motivated leadership is looking to re-invest/roll into the new partnership and together embark on an aggressive growth strategy. While there are no guarantees, the objective is to make their rolled portion at exit become more valuable than its value at entry."
Healthy machine shops—even those on the lower end of the middle-market scale—generally have at least one Tier 1 customer. Nurturing sustained, long-term relationships with industry giants immediately illuminates the quality of work taking place on site. White Wolf also targets firms focusing on difficult-to-machine metals and components, an aptitude that itself tends to attract bluechip clients.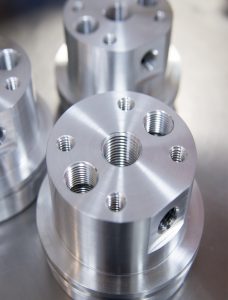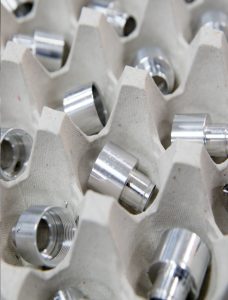 Social distancing, face masks and additional precautions resulted in 80% to 90% workforce attendance across all CMT locations in 2020. From April to June last year, the platform grew its defense industry customer base as non-essential sectors shut down supply chains.
Fallout from the COVID-19 crisis did require some adjustments during the due diligence phase, White Wolf says. The firm hired various consultants to conduct virtual facility tours when in-person presentations were not possible.
As last year's robust deal flow carries into 2021, White Wolf and CMT are also focusing on integrating its portfolio companies onto the same ERP, payroll and accounting system, as well as rationalizing purchasing (i.e., strategic sourcing) and harmonizing insurance coverage. Rounding out management teams and refreshing brands with a CMTcentric logo is another facet of this vital build phase.
"There's plenty of value to be added at each location," Gutierrez says. "Leaders are stepping up as we try to promote from within, which is always a pleasure to see our valued portfolio company partners progressing."
In fostering CMT's ongoing growth, job creation continues to be a powerful motivator in light of the coronavirus tsunami that deluged so many markets.
"Our people are undoubtedly our most valuable asset, and it's great to see employees feeling good about being part of a private equity-owned company," Leggio says.