Bridging Partisan Divide Emerges as Public Policy Summit Theme
At ACG Global's event in Washington, lawmakers weighed in on tax reform and their desire to reach common-sense solutions by working together.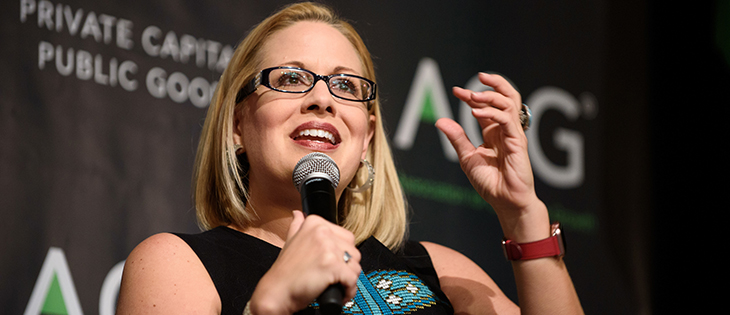 "I don't care what people think," Kyrsten Sinema, a Democratic representative from Arizona's 9th District, told a roomful of more than 100 attendees at the ACG Global Public Policy Summit earlier this week.
Sinema was speaking of her votes on financial regulation, which have at times put her at odds with her Democratic colleagues. In her view, crossing party lines on issues such as regulatory reform may be the only way to break the current congressional logjam.
"My prediction is that tax reform will not happen if it's not bipartisan," Sinema said. "I don't think the votes are there to do it Republican-only."
Sinema is a co-chair of the bipartisan Congressional Caucus for Middle Market Growth, which ACG helped form in 2014. As part of that group, she has supported legislation such as the Investment Advisers Modernization Act, a bill that would remove some of the duplicative financial reporting requirements placed on private equity firms.
"I think we're going to see that bill move this year," she said. "We're really excited about it."
She was one of several members of Congress and middle-market experts who spoke at the conference. It covered a broad span of issues—ranging from tax reform to cybersecurity and the economics of the Trump presidency—at a time when many on both sides of the aisle are experiencing fatigue amid stalemates on important issues such as health care.
Moving the Needle on Reform
The two-day event, which took place in Washington's historic St. Regis Hotel, was particularly timely as it coincided with the Trump administration's release Thursday of a preliminary policy framework for tax reform.
"ACG and the emphasis on the middle market is critical," Langston Emerson, managing director of The Cypress Group, told conference attendees.
Emerson, whose firm lobbies on behalf of ACG's legislative agenda, spoke on a panel that gave updates on issues important to private equity, such as preserving the ability of their portfolio companies to write off interest on corporate debt used to finance expansion.
He told MMG in an interview at the event that he was hopeful Congress could hammer out a comprehensive tax bill by early 2018 that would preserve interest deductibility. ACG has been active in advocating for that issue, including as a member of the BUILD Coalition, which stands for Businesses United for Interest and Loan Deductibility.
Hear MMG's interview with Langston Emerson.
'Highest Yielding' Asset Class
To be sure, much of the time spent by ACG advocates is dedicated to educating lawmakers and regulators, such as the SEC, about the middle market and private equity's role in supporting midsize companies.
"The key element is communication," said Gretchen Perkins, a partner with Huron Capital Partners and a co-chair of ACG's Public Policy Committee.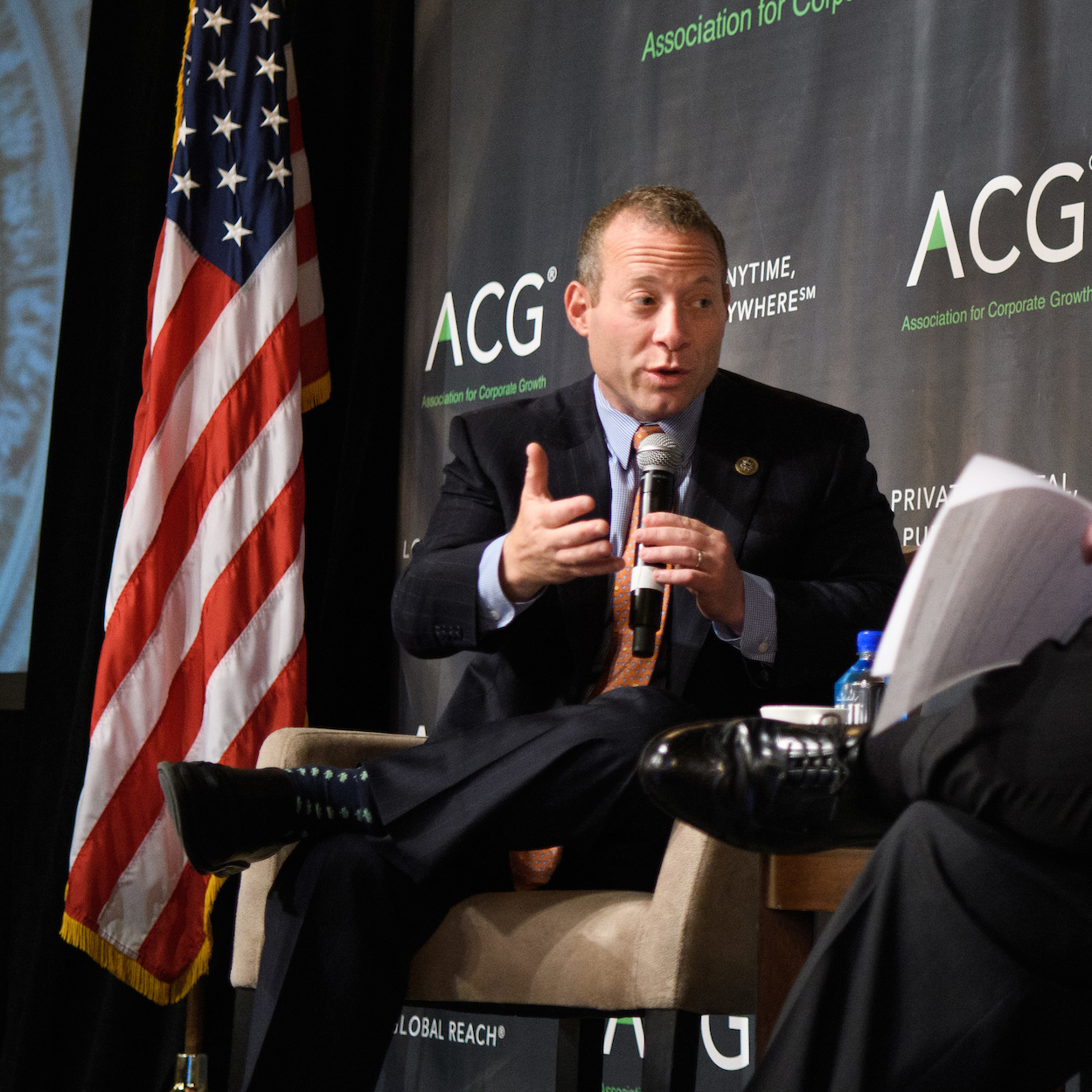 "The private equity asset class is the highest yielding asset class that there is," she told the audience, noting that institutional investors, such as pension funds, continue to be significant investors.
To underscore that point to lawmakers, more than 35 attendees, including CFOs and compliance officers from ACG's Private Equity Regulatory Task Force, visited Capitol Hill on the conference's final day to meet with representatives from their home districts.
If the remarks of congressional lawmakers at the Public Policy Summit are any indication, there's a growing appetite for common-sense solutions achieved through bipartisanship.
"My approach in Washington has been how do we actually work together in a bipartisan manner," said Rep. Josh Gottheimer, a Democrat from New Jersey's 5th District.
He sits on the Problem Solvers Caucus, a group of 23 Democrats and 23 Republicans who meet regularly to find common ground on issues such as Dodd-Frank, the Deferred Action for Childhood Arrivals, or DACA, and other issues.
"It takes us working together, and hearing from people like you," Gottheimer told the audience. "That's what our caucus is all about."

Deborah L. Cohen is editor-in-chief of Middle Market Growth.