Lender of the Year: PNC Bank
PNC Bank was among the most active lenders in 2022, with strong growth in its corporate lending and asset-backed lending businesses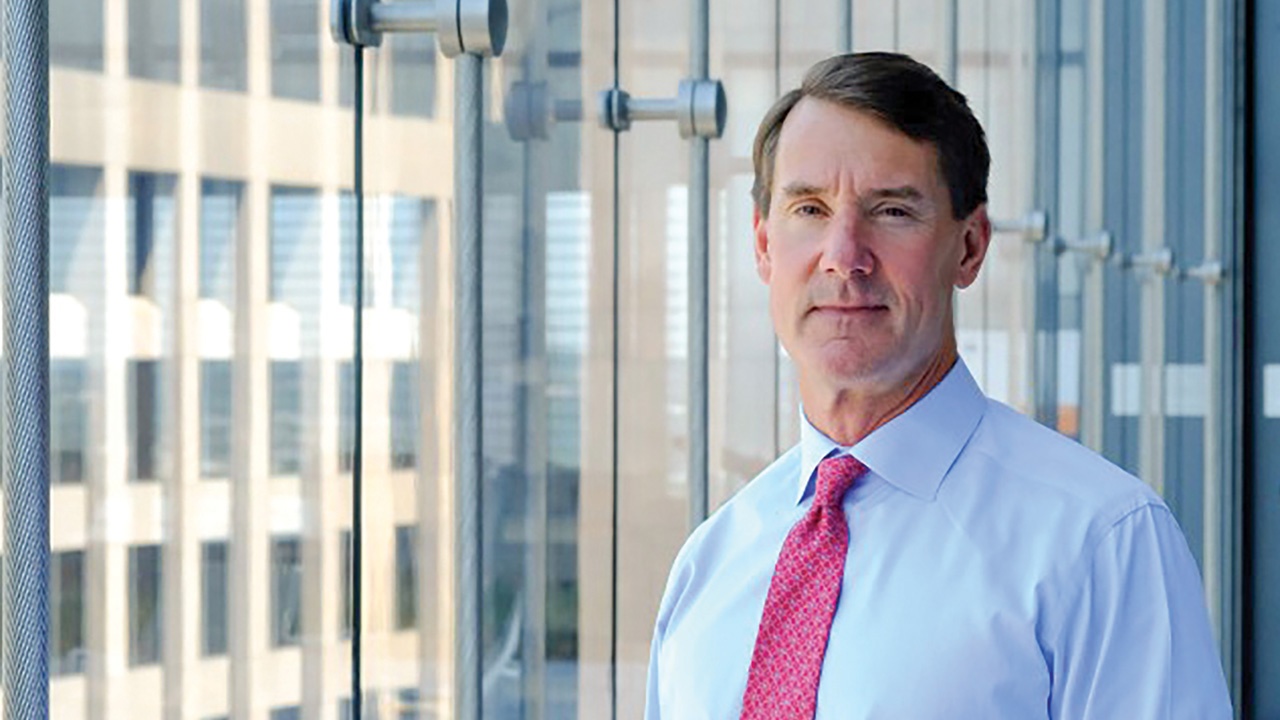 During times of rising capital costs, volatility and uneven business conditions, lending becomes an exercise in risk management. Lenders spent 2022 trying to look through economic and business data that often told an incomplete or unclear story.
PNC rose to the top of the ranks for ACG's Lender of the Year Award, in part because of its ability to make sense of the data and transact.
According to data from the Loan Pricing Corporation, PNC Bank was the fourth most active middle-market asset-based lending bookrunner in 2022, based on number of deals. PNC lends across sectors but was particularly busy with business-to-business deals.
PNC's fourth-quarter earnings data shows that commercial loans grew by more than $9 billion for the quarter, based on strong activity in both the bank's corporate lending and asset-backed lending businesses. Bill Demchak, chairman, president and CEO of The PNC Financial Services Group, noted at a recent Goldman Sachs conference that the strength of the firm's lending business reflects resilience within the broader market.

"I think for a decade we'll be growing the way we're growing. It's just massive target sets in these new markets. … We're patient, persistent and consistent in what we do. We get very good people. We have good products delivered locally, we win share," he said, adding, "And we just entered a whole bunch of markets where nobody has dominant share."
PNC's Business Credit Group has closed over 800 deals in the past five years, with over $1 billion in financial commitments under management, according to PNC data.
Getting Deals Done
PNC's strong performance in lending is highlighted in a $105 million debt financing the bank completed alongside Blue Torch Capital, a middle-market direct lender based
in New York. The two firms provided financing to Quotient Technology, a digital media and promotions technology company based in Salt Lake City, Utah. The company used the new financing to retire maturing convertible note obligations, according to a press release.
Quotient Technology is in an industry that fared well over the past few years. Companies and consumer brands turned to digital marketing and digital experiences during the pandemic and have maintained spending in these areas as economies reopened. Spending on digital marketing reached $567.49 billion in 2022, up from $522.5 billion in 2021, according to data from Insider Intelligence.
PNC also expanded a credit facility for Evans Transportation Services, an end-to-end logistics and transportation provider. While the full terms of the credit facility were not disclosed, Evans Transportation Services CEO Ryan Keepman said in a statement that the financing would be used to support the business, which plans to grow by at least 10% in 2023. The company has increased its revenue from $80 million to $400 million since 2018.
The company said it sought a banking partner that would provide competitive terms but also match its business philosophy.
"When it comes to selecting a financial partner, it's about more than just financial solidity. There has to be a deeper understanding and connection between business philosophies," said Jason Mansur, president of Evans. "That's what we found with PNC Bank—a strategic financial advisor that understands and wants the same things we want for our customers."
A Multipronged Approach
We're patient, persistent and consistent in what we do. We get very good people. We have good products delivered locally, we win share.

Bill Demchak

PNC Financial Services Group
Over the years, PNC has crafted a lending practice that includes a variety of solutions. The bank offers senior secured financing from $10 million to $1 billion for middle-market transactions, including recapitalizations and turnarounds, in addition to more traditional financing for acquisitions, expansion or short-term needs. PNC also works directly with private equity firms on sponsor finance for portfolio companies.
Steel City Capital Funding, a division of PNC Bank, works as a direct lender providing junior secured and second-lien lending for the middle market. Steel City can work alongside PNC's senior secured or asset-based lending divisions to create custom financing arrangements.
PNC has also developed several internal focus groups with expertise in particular sectors of the economy. These groups are brought in for relevant transactions to analyze and prescreen businesses and later can provide industry-specific consultation to clients. Sources who have worked with PNC in the past note that these groups often provide helpful market intelligence, including industry research and news.
Building Relationships
PNC has established itself as a visible participant in the middle-market dealmaking community, in part through its active involvement in ACG.
"PNC is a valuable contributor to ACG chapters in many different markets," says Betsy Bryan Mandl, executive director of ACG Charlotte. "They have members who are actively involved and also participate in chapter leadership and sponsorship opportunities."

According to ACG data, 96 PNC professionals were ACG members in 2022. Some of these representatives of the firm also serve as volunteer board members for their local chapters, helping to shape the strategic direction for the organization, increase membership, develop programs for events and more. PNC's employees attended more than 500 ACG events last year.
PNC leaders describe ACG as playing a key role for middle-market dealmaking and corporate growth as well as for PNC.
"ACG is an important forum for the exchange of ideas, continuing education and the future of the industry," says Peter Mardaga, CEO of PNC Business Credit. His group provides senior secured financing for midsize companies and private equity firms throughout the U.S., Canada and the United Kingdom.
"Participating and partnering with organizations such as ACG provide the opportunity to share and gain expertise through thought leadership, presentations, panel discussions, events and networking," he continues. "These activities advance our team individually as well as the entire industry."
ACG St. Louis is among the chapters where PNC is actively involved. Mandy Pitzer Fritz, a vice president in PNC's St. Louis Corporate Banking group, is the membership chair for her local ACG chapter, where PNC is a platinum-level sponsor.
In her role as a volunteer with ACG St. Louis, Pitzer Fritz works on approving new members while contributing to a number of other internal ACG initiatives, including those aimed at expanding ACG's reach and offerings.
Amy Ruebsam, who serves as CEO of ACG's Midwest and Great Lakes regions and as executive director of ACG St. Louis, says that PNC's contributions have been good for ACG and have helped to strengthen the chapter.
"ACG St. Louis benefits from a valuable partnership with PNC that is multifaceted," she says. "PNC has elevated their commitment to the chapter by serving as volunteers on the ACG St. Louis Advisory Board and various committees, as well as thought leaders on educational panels."
Looking Ahead
The balance of 2023 is likely to be another period of business uncertainty. Interest rates will continue to rise for the foreseeable future, and economists haven't ruled out a recession just yet. Lenders across the board have taken a cautious approach to the start of the year, according to deal flow data from Fitch Ratings.
When markets are volatile, it's important to focus on risk management. Sources say that many lenders are spending extra time on due diligence and are looking closely at whether borrowers can withstand an economic slowdown. Veteran lending teams are likely to lean on the advice of their industry specialists and focus on high-quality deals.
Mardaga says the bank plans to continue with strong activity this year.
"We have built a terrific culture over the past 25 years, focused on teamwork and collaboration with our clients and referral sources," he says. "We continue to evolve, developing new products to address ever-changing market needs. Key to this has been our consistent market presence—we provide solutions in any economic environment, executing under tight timelines with confidence and precision."
Bailey McCann is a business writer and author based in New York
View additional MAX Awards recipients here.