Apara Delivers Therapies for Growing Autism Community
While autism therapies and services are consolidating around large and regional actors, they require a different perspective on growth.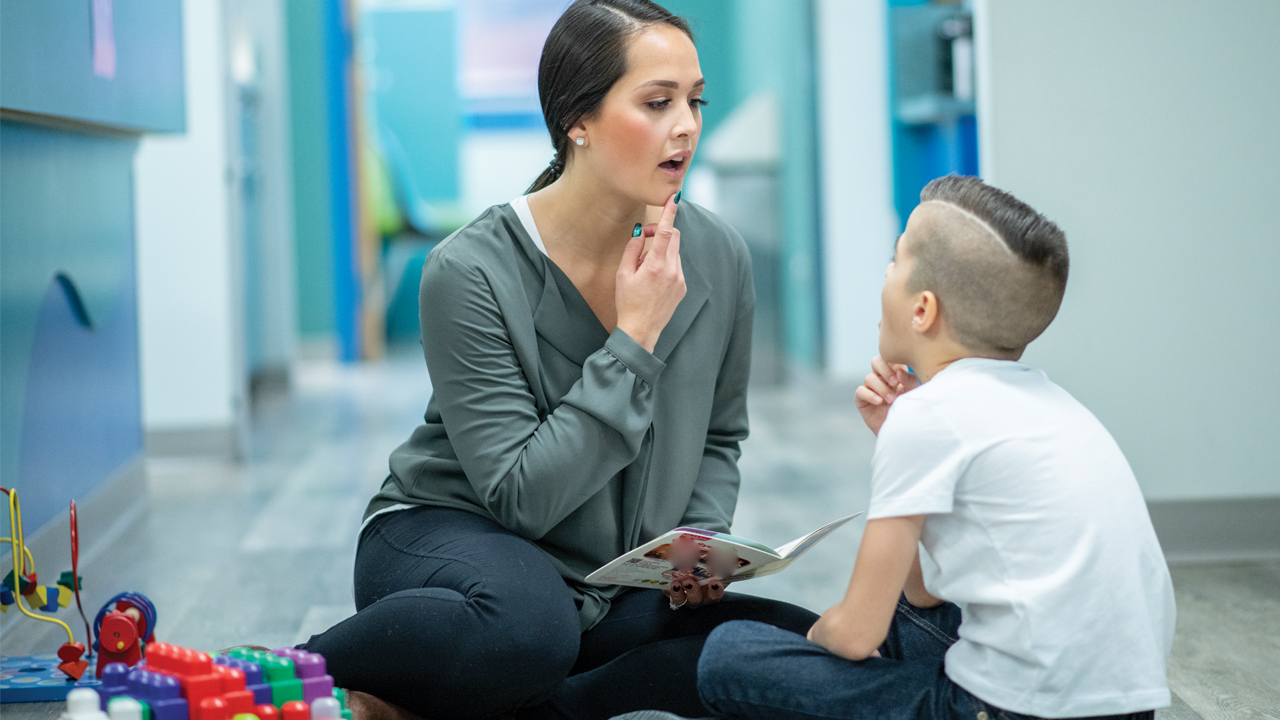 This story originally appeared in the Winter 2021 print edition of Middle Market Growth magazine. Read the full issue in the archive.
Along with the 1 in 40 American children diagnosed as being on the autism disorder spectrum each year comes a stream of parents desperate for services to help their families.
This is personal for Tyler Moore, CEO of Apara Autism Center. As the father of a college-aged daughter on the spectrum, he knows what parents look for when entering the often confusing world of autism services.
Moore's company, which began as a single clinic in Sugarland, Texas, provides an array of services centered around applied behavior analysis (ABA), the therapeutic practice of teaching behaviors and skills that neurotypical children master at the age of two or four. Other therapies include caregiver ABA training, therapy and feeding programs, speech and language therapy, spectrum social skills and modified yoga.
Apara's origins trace back to 2018, when Dallas-based private equity firm Havencrest Capital Management approached Moore, a vice president of operations in the behavioral health sector at the time, and asked for his help evaluating therapy clinics and practices for possible investment.
Moore's personal and professional experiences were a solid fit for the assignment. He did not like what he saw. He recalls visiting autism centers that lacked tailored offerings for a client base that is, by definition, special needs.
Rather than buy a business, Havencrest decided to build one from scratch.
The first Apara Autism Center opened in July 2019. Shortly after, Apara acquired a Dallas-based company, and it plans to open a third facility in February. The company expects to have five centers operating by spring, and a total of eight centers by the end of the year. Apara currently has around 80 clients who receive services from 16 board-certified behavioral analysts.
Data is key to Apara's approach. "If we want to reduce elopement, which is spontaneous running away, [we ask] how many times was the opportunity presented," Moore says. "I want to be able to tell a story that it was 100 opportunities this week [but eventually reduced to] 50, where we get to an 85% skills acquisition rate."
Only then, Moore says, will parents be told: "behavioral modification accomplished."
Apara's growth reflects a trend that Christopher Kersey, founding managing partner at Havencrest, is watching pick up in the broader autism services industry: "more consolidation of small and medium regional players to large national organizations."
Yet autism services businesses require a different perspective on growth than a traditional private equity investment.
"If you want to drive this to some insane profit margin in three months so you can flip it, you're going to be disappointed," Moore says. "What's worse is you're going to create a clinical experience for real human beings that can be detrimental to their behavioral health."
Havencrest was sensitive to these dynamics from the outset. Moore recalls spending six months walking the private equity firm through what behavioral health looks like from an operational, outcome and insurance perspective, adding that he advised the investors to be "patient with the trajectory."

Phil Albinus is Middle Market Growth's managing editor.