ACG Goes to Washington
More than 40 ACG members dropped into the nation's capital to meet with members of Congress and raise awareness of the economic impact of the middle market.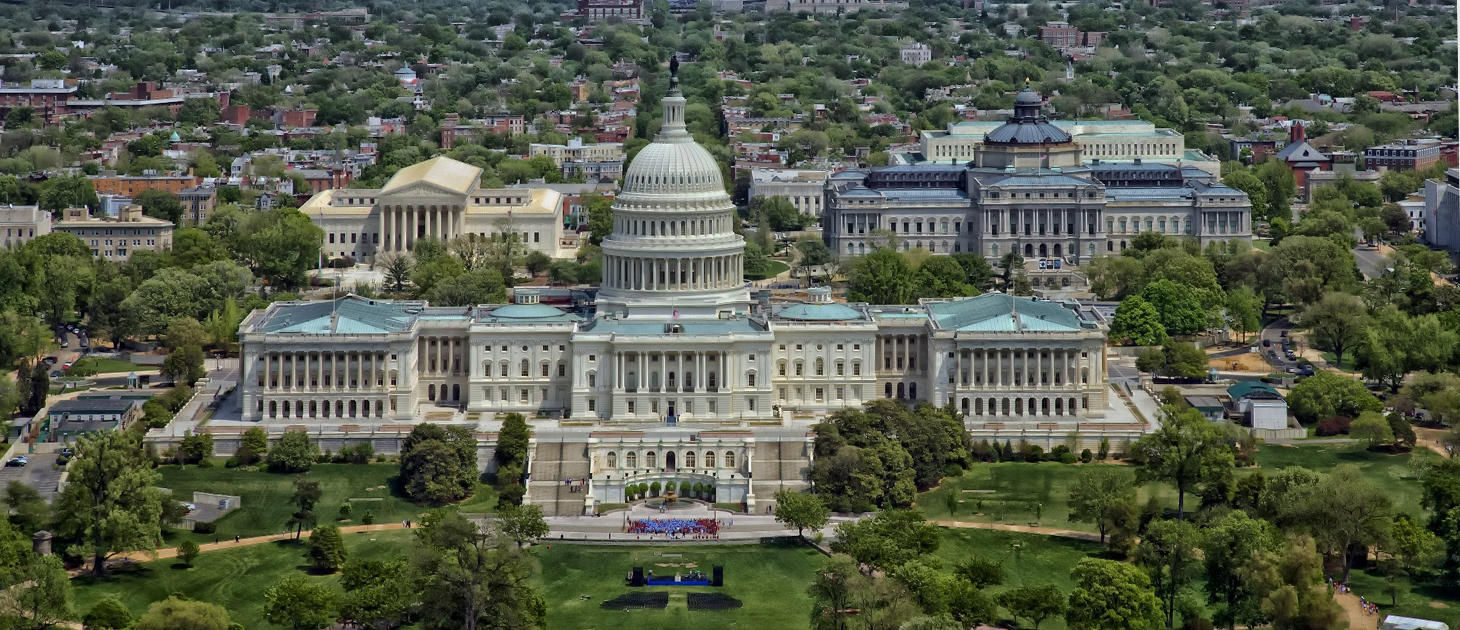 Middle-market companies represent one-third of U.S. private sector GDP and one-third of U.S. private-sector jobs. If the U.S. middle market was its own country, its GDP would rank it as the 5th largest economy in the world.
Yet despite its significance, the middle market can sometimes feel like the forgotten middle child in the nation's capital, caught between startups and large organizations. To raise awareness of the market segment, more than 40 ACG members gathered in Washington, D.C., on June 19 to meet with congressional offices on both sides of the aisle.
"Everyone on the Hill gets a vote, so everyone has to understand how their decisions impact their districts," said Gretchen Perkins, a partner at Huron Capital and co-chair of ACG's Public Policy Committee, during opening remarks at the Middle Market Fly-In.
During meetings held in ornate offices and makeshift meeting rooms—or improvised in hallways when offices became too crowded—groups of ACG participants, who represented banks, private capital providers, corporate acquirers and advisers, shared their stories about working with middle-market companies.
"ACG has done something great by allowing the opportunity for banks, other types of lenders and private capital to come together to speak firsthand with congressmen and congressional aides about what we do, how we're helping the economy, how we're helping their constituency," said Hillary Thomas, vice president of global commercial banking at Bank of America Merrill Lynch's Atlanta branch.
During meetings with members of the House, ACG participants asked their representatives to join the Congressional Caucus for Middle Market Growth. When meeting with senators, ACG members encouraged them to consider how future legislation could impact access to capital and talent, and how certain regulations could stifle growth.
Attendees were sorted into groups according to which members of Congress represented their districts or their firms. Over the course of the day, the groups met with 54 federal lawmakers or their staff.
Few lawmakers or their aides were familiar with the middle market, Thomas said, but she was encouraged that many seemed interested in learning more. "I'm glad that we had the opportunity to present that to members of Congress, and we could talk to them firsthand."
Increasing the understanding of the middle market by lawmakers was the overarching goal of the event. For James Lee, a partner in the New York office of K&L Gates law firm, this included the opportunity to educate policymakers about the important role of private capital to growing middle-market businesses.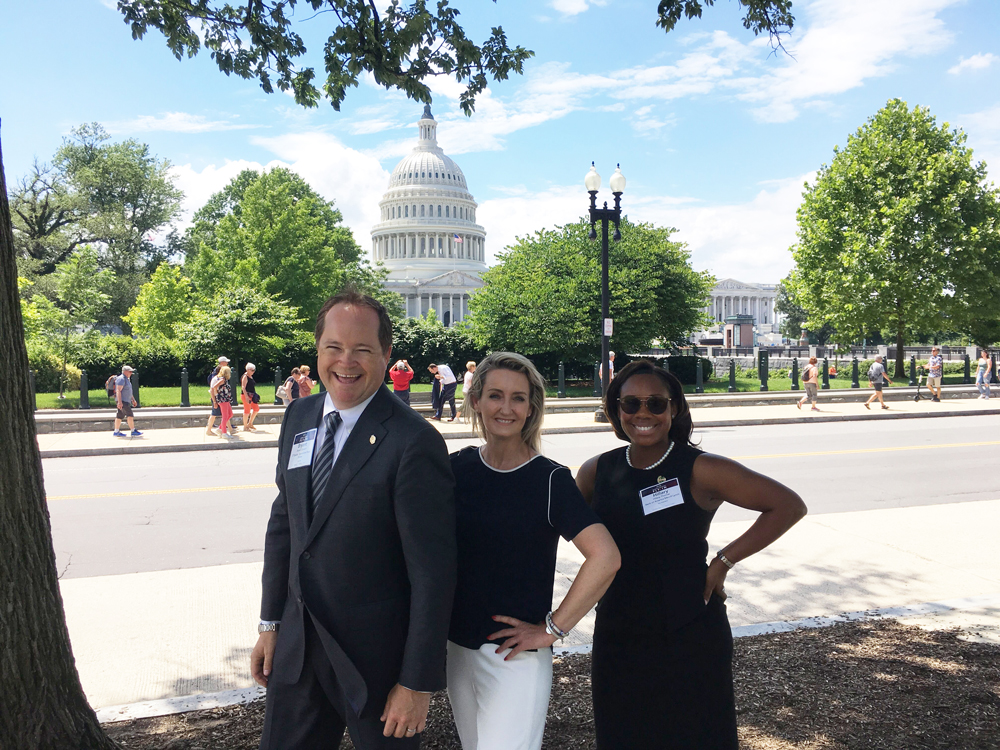 "There's this misconception out there that we go in, buy companies, strip them of all their assets and we're out in two years, but you can't win deals like that," he said. "Congress isn't seeing what's happening at smaller firms investing in the middle market, which is the underpinning of the entire U.S. economy."
Lee explained to one senator's office how K&L Gates recently represented a client who acquired a company in New York whose management was not confident it could make it another year without outside capital. According to Lee, that was the face of private equity he wanted federal lawmakers to see. "Now there are 250 jobs that are staying in Upstate New York," he said. "And that's just in New York. Across the country, there are thousands of more jobs being created and sustained, which is just the nature of our business model."
Lee, who immigrated to the United States and became a citizen while in college, said the event was significant for him personally. "It was one of the better experiences of my life," he said. "We tend to forget in this country that if you take the time, you have access to your representatives. And all I'm out is a train ticket and a few hours. The moment I was done, I called my partners and said 'make sure you come down here next year.'"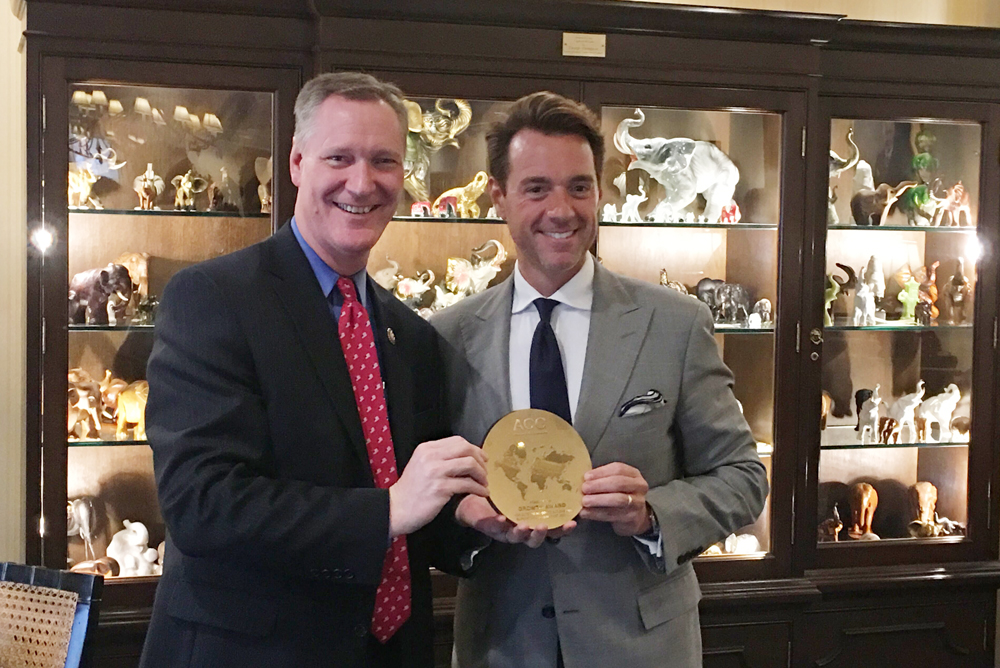 Following the Hill visits, ACG Board of Directors Vice Chairman Martin Okner presented Rep. Steve Stivers, R-Ohio, with the ACG Growth Award in recognition of his work on the Congressional Caucus for Middle Market Growth, which he co-founded in 2014.
"[The middle market] is really the engine of our economy locally and nationally, and yet policies that come out of Washington frequently ignore middle-market companies," Stivers said. "[But I] pledge to you that I'll work hard every day to make you proud that you gave me this award and make you proud that we're trying to look out for the 44 million people that every day count on you for a paycheck and help you deliver value to your clients and customers and to our overall economy."
Maintaining a presence in the nation's capital is critical for ACG and its members to ensure lawmakers consider the middle market as they craft policies, said Richard Jaffe, a partner at Duane Morris. Without those relationships, the middle market could become a target. "If you're not at the table, you're on the menu," he said.
The June Fly-In presented an opportunity to engage with lawmakers, but it's just one part of ACG's long-term strategy for engaging with policymakers and educating them about the middle market's contributions.
"One meeting will not do it. Today, we're laying the seeds and building trust," said Maria Wolvin, ACG's vice president and senior counsel for public policy. "This will be an iterative process, and the more people we can bring to events like these, the greater impact we can have as an organization on Capitol Hill."

Benjamin Glick is ACG Global's marketing and communications associate.