Although manufacturing has been slow to innovate relative to other industries, technological change has become inevitable, leading many midsize companies to explore new technologies and how to incorporate them into their operations.
To help companies learn what's coming next, ACG Chicago held its 8th annual Middle Market Manufacturing Conference on Feb. 25. The program addressed topics such as optimizing operations, the changing regulatory landscape and emerging technologies.
During one session, panelists discussed how companies can leverage technology to improve their operations.
Many manufacturers stumble out the gates when they implement new processes, said Joel Schneider, president of consultancy Liberty Technology Advisors, due to one key reason: "They're not ready," he says.
Determining which technologies to adopt starts with solid project governance, according to Sargon Guliana, global director of information technology at the Deublin Company, a component manufacturer. "You have to put together a well-represented, well-formed steering committee that can make decisions quickly," he said. "Projects live and die on the speed of your decision."
Digitalization has the potential to reshape manufacturing by integrating information siloed in different departments. However, if a digitalization strategy doesn't deliver results, then manufacturers shouldn't feel compelled to go through with it. "If you're not doing anything with it, throw it away," John Jackiw, a manufacturing business consultant for French software company Dassault Systemes.
One technology gaining traction is additive manufacturing, also known as 3D printing. Not long ago, 3D printing was confined to making plastic prototypes. Today, additive manufacturing uses a variety of materials to produce components used for automotive, aerospace and medical applications, among others.
During a panel session about the topic, experts described the potential for this emerging manufacturing process.
One advantage of additive manufacturing is the acceleration of product development, according to Pat McCusker, chief operating officer and co-founder at Fast Radius, an additive manufacturing company. For one client that was designing a new piece of equipment, Fast Radius was able to shave 18 months off of its development cycle by producing and testing components much faster than conventional manufacturing methods. "We were able to get production parts in a matter of days," McCusker said.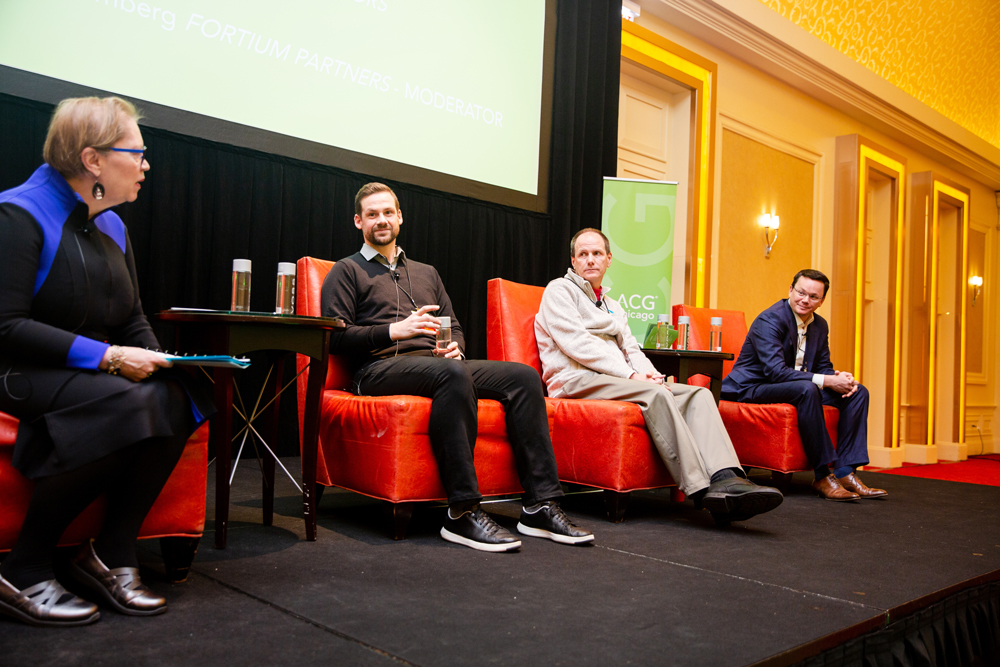 NOT LONG AGO, 3D PRINTING WAS CONFINED TO MAKING PLASTIC PROTOTYPES. TODAY, ADDITIVE MANUFACTURING USES A VARIETY OF MATERIALS TO PRODUCE COMPONTENTS USED FOR AUTOMOTIVE, AEROSPACE AND MEDICAL APPLICATIONS, AMONG OTHERS.
While 3D printing could transform the way products are made, it continues to suffer from limitations, according to Jon Walker, business development manager at EOS North America, a company that makes industrial 3-D printers. The number of components produced by even the most advanced printers leaves a lot to be desired, he says. Producing some components made by additive manufacturing is still prohibitively expensive.
Product complexity is another limitation of additive manufacturing, explained Kevin Slattery, a principal adviser at The Barnes Group Advisors, an additive manufacturing consultancy. A product with many different parts may lean on traditional manufacturing techniques simply because it's still expensive to design and build 3D-printed parts. Simpler products will see cost reductions and are more likely candidates for additive manufacturing, at least in the near future.
In the meantime, additive manufacturing is coming into its own in the arena of small components, especially those used in medical devices like prosthetic hips. "The human body is made up of small parts, so this is really a great application for us," Walker said.

Benjamin Glick is ACG Global's marketing and communications associate.