Dr. Ronit Molko is the founder and CEO of Empowering Synergy, a provider of specialist health care and consulting services for private equity investors and service providers with a focus on the autism, traumatic brain injury, home health and senior health care sectors of behavioral health. A licensed clinical psychologist and board-certified behavior analyst, Molko is the co-founder of Autism Spectrum Therapies, which she led until 2014, and author of the book "Autism Matters: Empowering Investors, Providers and the Autism Community to Advance Autism Services." Molko corresponded with MMG about M&A activity in the autism services industry.
Q.

How much M&A activity is happening in the autism services industry?

There has been a dramatic increase in M&A activity. Over the past five years, there were over 75 transactions. Last year saw the highest activity, with 25 deals completed. Now there are over 20 "platform" companies looking to scale services organically, expand into new markets, and acquire smaller competitors. Over 80% of the service provider market remains highly fragmented and it's still in an early growth phase, supporting the rationale for consolidation. Even more deal flow is expected in 2020.
Q.

What's driving M&A and private equity investment in this industry?

Increasing demand for services is one driver. The incidence of autism has continued to grow—today, 1 in 59 children in the U.S. is diagnosed with autism. The demand for support and services still far outweighs the supply of providers.

Additionally, the funding for autism services has expanded considerably. In 2019, Tennessee became the 50th state to require health benefit plans to cover medically necessary treatment for autism.

Although relatively new to autism services, private equity plays an important role in the industry. Because the market is relatively unsophisticated from an operational perspective, investors are providing capital needed for growth and expansion of services, managing risk and compliance, and professionalizing the industry from a business and operational standpoint.
Q.

What are some of the risks of investing in autism services providers?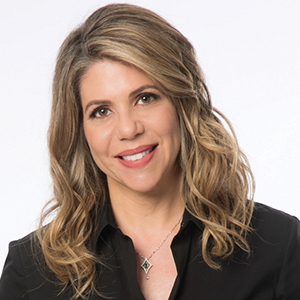 "ALTHOUGH RELATIVELY NEW TO AUTISM SERVICES, PRIVATE EQUITY PLAYS AN IMPORTANT ROLE IN THE INDUSTRY."
Talent and data present two key risks in this industry.
Registered behavior technicians and board-certified behavior analysts are the drivers for growth and service delivery, yet the industry has faced challenges with both groups.
There is high turnover among registered behavior technicians, who provide daily intervention in clients' homes, in a clinic or center, or a hybrid. Annualized attrition rates range from 50% to 125% for the in-home service delivery model. For center-based services, attrition rates can be as low as 10% to 15% and up to 50% to 60% for small providers.
Board-certified behavior analysts make up the supervisor tier, and their credential is a requirement for commercial, federal and state funding sources. The market continues to experience a shortage of these professionals, which impacts a provider's ability to meet the regulatory requirements of funding sources and the ethical requirements of the credentialing board.
With respect to data, the autism market does not have the outcome data that is typically available in other areas of health care—such as group studies to determine the effectiveness of a medical intervention. Instead, the outcomes of autism therapy are determined individually, based on each client's unique needs and goals. As autism services moves toward a value-based reimbursement model, the lack of widespread outcome data presents challenges in establishing new models of reimbursements and new standards of intervention and outcomes.
Q.

How can emerging technologies be used to improve autism services?

Technology has the potential to improve outcomes for service providers, autistic individuals and business owners.

Tools embedded with artificial intelligence and machine learning are already changing diagnostics and self-management. Companies have introduced wearable technologies to help adults manage daily activities, such as navigating their environment, coping with anxiety and interacting socially. Meanwhile, several companies are piloting technologies to diagnose autism in one session, a diagnostic process that now can take up to a year.

Technology will also transform the service provider market. Existing technological tools for practice management and business optimization are marginally adequate at best. They largely do not support effective daily data dashboards and predictive analytics, and most companies are still managing their businesses with limited real-time operational visibility.

Many providers are attempting to develop technologies to manage the nuanced aspects of clinical programming, data collection and reporting, compliance and employee activities, and operational aspects such as scheduling.