Trends and Challenges in Supply Chain Management
For e-commerce businesses across the country, capacity constraints on global ocean freight shipping continue to wreak havoc on their bottom lines and erode customer satisfaction.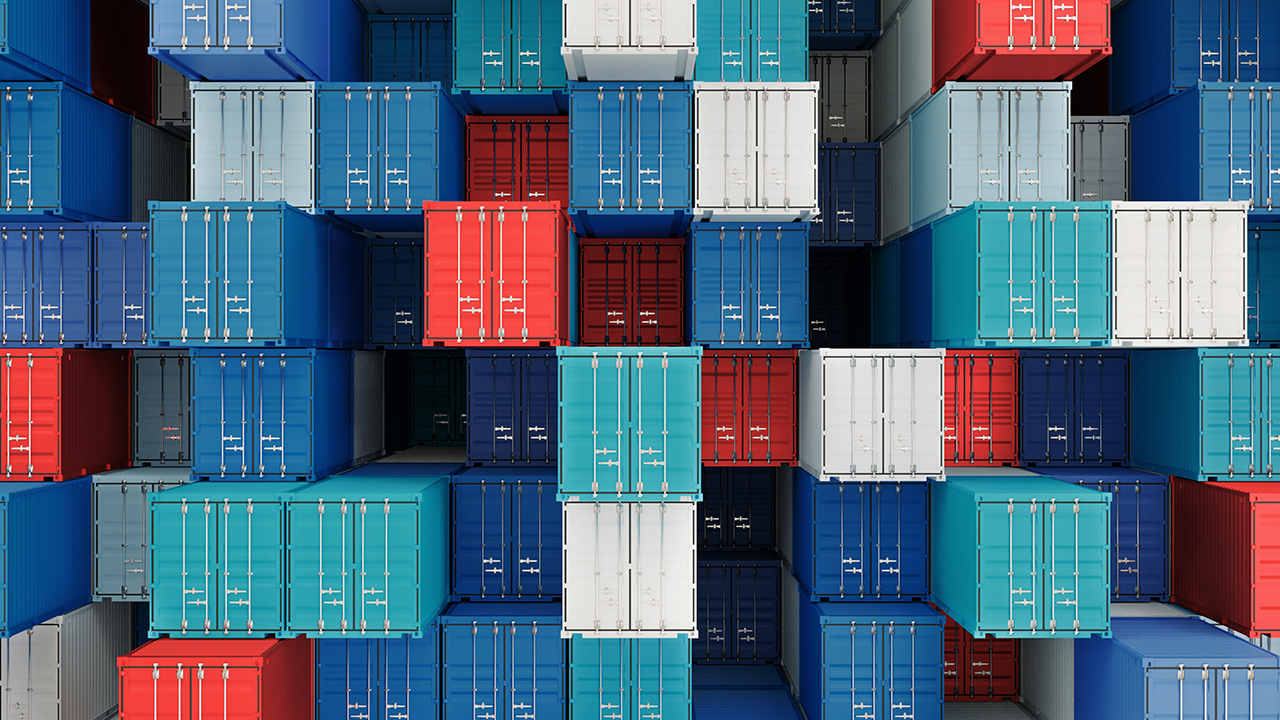 This article is sponsored by Enterprise Purchasing Group. This story originally appeared in the Fall 2021 print edition of the Middle Market Growth Future of Work Special Report. Read the full report in the archive.
For e-commerce businesses across the country, capacity constraints on global ocean freight shipping continue to wreak havoc on their bottom lines and erode customer satisfaction. Jordan Zapotechne, chief revenue officer at Enterprise Purchasing Group (EPG), discusses how middle-market businesses can combat this problem.
Q. What impact have shipping capacity constraints had on businesses?
The shortage of available space on cargo ships as well as a lack of availability of the containers themselves is the number one trend we're seeing in global supply chain management today. Businesses are struggling to get inventory into the country. When they can, the costs are currently 200% to 300% more than in previous years. This is leading to fewer sales, less revenue, longer wait times and more complaints from consumers. This has also made it increasingly difficult for businesses to forecast supply and manage production schedules with manufacturers, overall creating an unpredictable supply chain.
Q. What's driving these capacity constraints?
The worldwide supply of available ships and containers simply hasn't kept pace with the boom in e-commerce over the past few years. More and more businesses are receiving products from overseas and more e-commerce businesses are being created every day, with most supply coming from Asia. This was happening pre-COVID, but with the pandemic came more problems. There have been workforce shortages, and PPE and health care products were prioritized over other goods. A recent COVID outbreak at the Yantian port in China resulted in up to 5% of global freight capacity being held up in the country. These issues are only going to get worse as e-commerce grows and more businesses are inevitably created. More demand means greater leverage for the freight carriers, so they don't have an incentive to fix the problem. We foresee the next 12-24 months will look very similar to the current situation.
Q. Are there similar issues with domestic carriers?
FedEx, UPS and USPS are all struggling to manage a massive increase in volume right now, too. A recent article from the Wall Street Journal explained that from March through mid-April, only 87% of FedEx Ground shipments delivered on time, while 95% of UPS Ground packages delivered as expected. As with international freight, this problem predated COVID but has gotten increasingly more dire since. Carriers don't have an incentive to provide competitive pricing given the volume of business they're receiving, while businesses are struggling to meet the consumer's expectation that when they buy something, it will get to them fast and free.
Q. How does EPG help businesses address these challenges?
Market rates for ocean freight shipments have gone up 200% to 300% from where they were last year, and small package shipping rates are increasing at roughly 5% every year. As the nation's leading group purchasing organization, EPG provides a competitive edge to private equity and venture capital groups by leveraging purchasing volume to negotiate pricing beyond what its members could negotiate on their own.
For example, EPG has a contract with Twill and Maersk, the largest ocean freight carrier in the world, to provide reserved capacity to our members at fixed annual rates. This provides members the ability to maintain a reliable and predictable supply chain with an average savings of 50% to 60%. Rather than going through an international broker or freight forwarder, EPG members have a direct relationship with Twill and Maersk and benefit from a dedicated support team at Maersk for EPG members. For domestic shipping, EPG provides pre-negotiated pricing with many small parcel carriers, including UPS, to help businesses manage capacity constraints and provide consumers with fast, affordable shipping from top-performing carriers. Ultimately, all our members — big or small — receive the best possible pricing as part of EPG, no matter how much they ship.
Jordan Zapotechne is the chief revenue officer of Enterprise Purchasing Group.