Upping the Ante in E-Commerce
The ability to scale is central to the success of Trademark Global, which sources, warehouses and ships products for Amazon and other big online retailers.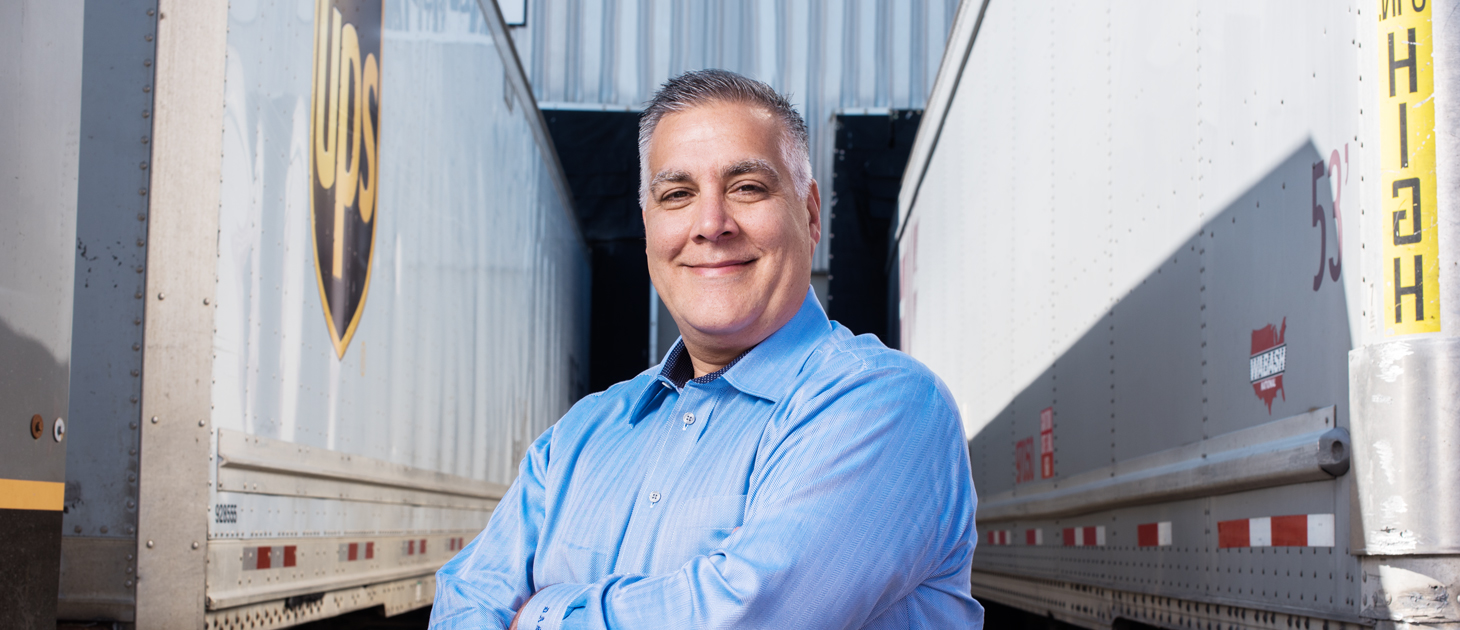 I can't even remember where my offices were, because it looks so different," says Dan Sustar. He's sitting in a former Ford Motor Company plant some 30 miles west of Cleveland. Sustar worked there for 10 years—first as a weld engineer, then in upper management before leaving the company in 1999. Now he's back in the building. His job has changed a bit, considering he owns the facility's 300,000-square-foot north wing and leases an additional 470,000 square feet. He needs plenty of room for the business he founded, Trademark Global, which sources, warehouses and ships products for many of the biggest names in e-commerce, including Amazon, Walmart and Target.
The growth of digital shopping carts has helped. According to the U.S. Department of Commerce, e-commerce sales in 2007 accounted for 3.2 percent of total retail sales. By the second quarter of 2017, that figure had nearly tripled, to 8.9 percent, or $111.5 billion.
But the shift in spending brings few guarantees for entrepreneurs. "Everyone says it's easy to succeed in e-commerce because of the tail winds of growth, but being able to handle the growth is a different story," Sustar says. For him, e-commerce success hinges on this key question: "Can you scale?"
TRADEMARK GLOBAL
Business: E-commerce product sourcing, warehousing and shipping
Headquarters: Converted Ford Motor Co. plant in Lorain, Ohio
Annual revenue: $100 million
Customers: Amazon, Walmart, Wayfair, Overstock.com and more
Genesis: Began as a seller of poker chips on eBay
Private equity backing: Bertram Capital
Trademark Global has responded with an unequivocal "Hell yes!" It transformed what began in 1999 as a home-based eBay business into a private equity–backed company with more than 200 employees and approximately $100 million in annual revenue, up 20 percent last year.
LUCK OF THE DRAW (AND SOME SMART MOVES)
Profit is a good thing, except when you're running a charitable poker event that state gaming laws prohibit from making money. When Sustar and his brother did just that in 1998, they wound up serving two years' probation and paid a $1,000 fine. Sustar contends they didn't fully understand the law.
Within a year, he left Ford. The poker incident wasn't the main reason, he says, noting that the Lorain, Ohio, plant closed two years later. The departure was a mutual decision and a life-changing one. While looking for another job, Sustar heard about a newish website called eBay.
"I thought, 'I can give that a try. Let's see what it does,'" he says. In 1999, e-commerce was slowly creeping into consumers' lives. (Consider that a year earlier, an online bookseller called Amazon had only just added movies and music to its inventory.) "I had no idea this was going to be a profession," Sustar adds.
He started in April 1999 on eBay selling Star Wars and Star Trek collector plates, which were readily available at wholesale auctions; he soon added collectible katana swords and hunting knives.
Within five months, he relocated Trademark Global from his home to a 2,500 square foot facility and regularly shipped 200 orders daily. "I was spending two hours at the post office every day," Sustar says.
Sales rose to nearly $1 million by the second year, coinciding with e-commerce's awkward phase, when sales volume began to outpace payment technology. In 2001, online customers paid for about 30 to 40 percent of orders with personal checks. "That created a lot of delays in shipping," he recalls.
Around that time, poker dealt Sustar another interesting hand. His uncle, a wholesaler, sold him about 400,000 poker chips for 2 cents each. They had to be sorted by color, so Sustar recruited three neighborhood kids for the job. "We paid them in pizza and yo-yos," he says. He sold the whole lot that year.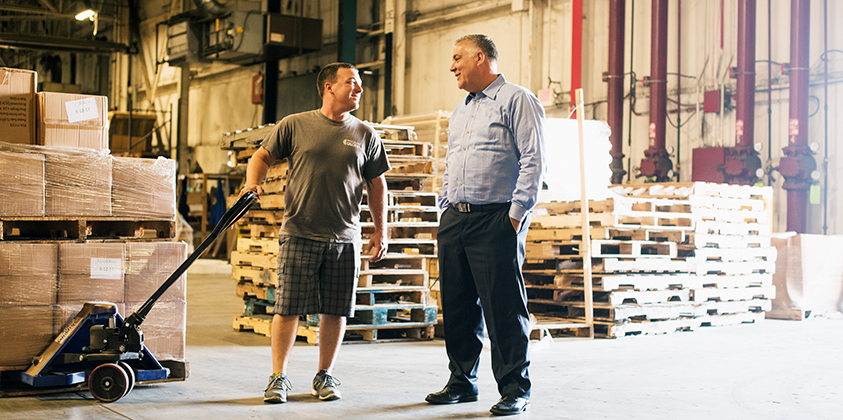 CHIPPING AWAY AT ONLINE SALES
The early 2000s poker craze fueled sales, thanks to legions of would-be poker stars inspired by Chris Moneymaker, an accountant and amateur player who won $2.5 million in 2003 at the World Series of Poker. Within five years, 85 percent of Trademark Global's revenue came from poker chips sourced from China.
Increased competition from other chip sellers led Sustar and his brother Jim (now Trademark Global's co-founder and president) to rethink their focus. They decided the company's strength was in operations, not retail. "We let a lot of other companies sell poker chips, and we became their supply chain base," Sustar says.
"Everyone says it's easy to succeed in e-commerce because of the tail winds of growth, but being able to handle the growth is a different story."
DAN SUSTAR
CEO, Trademark Global
It was the right card to play. In 2005, Overstock.com and Target approached Trademark Global to ship poker chips on their behalf; other large accounts soon followed, including Amazon (now representing about 30 percent of Trademark Global's revenue) and Walmart.
"When we go to Bentonville," he says, referring to Walmart's Arkansas headquarters, "we're there from Monday to Friday because we have meetings with every department."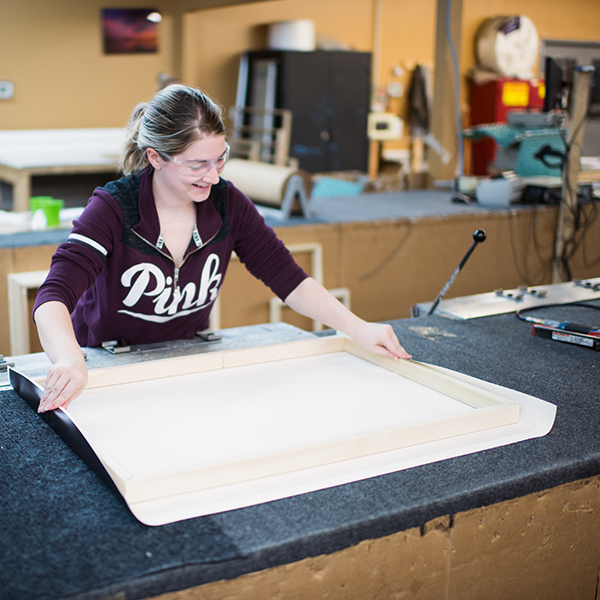 With about 100 e-commerce customers, Trademark Global's products now span 28 categories, including bedding (which experienced 40 percent year-over-year sales growth in 2017), as well as pet supplies, and lawn and garden (both categories saw nearly 100 percent year-over-year sales increases).
Although most products are shipped to Trademark Global from countries such as China, Turkey and India, offerings from two categories are produced on-site. Customized barroom decor is one. The company has licensing agreements with the NHL, NBA, Coca-Cola, Anheuser-Busch and other brands to develop items like stools and dart boards.
Trademark Global also produces art on demand, using designs the company licenses from about 90 artists worldwide. The designs are typically printed on canvas and stretched over wooden frames. When a consumer clicks on an Amazon link to order a Trademark Fine Art item, the piece of artwork is often finished and shipped within 12 hours. More than 500 pieces are shipped daily on average, says Sustar, who adds that prints represent about 10 percent of revenue.
NO FAD, NO FASHION
Taken as a whole, Trademark Global's products might appear to be a mishmash with little in common, save the ability to fit in a box and onto a UPS truck. But they share a strategic quality: All are evergreen. As CFO Jeff Marshall puts it: "No fad, no fashion. Just basic stuff that people need."
Those basics help e-commerce retailers create a so-called "endless aisle" for consumers, he says. The term may evoke an M.C. Escher drawing, but it refers to today's online shopping experience, one of seemingly boundless product selection. Unlike brick-and-mortar stores, online retailers aren't constrained by physical space.
Drop-shippers like Trademark Global—which move products from manufacturer to customer without the need for a retailer to keep products in stock—make the endless aisle possible. Of the company's customers, Amazon is the only one that has Trademark Global ship products to its warehouses. The rest let the business handle both product warehousing and shipping to consumers. Most of the company's customers are focused on maximizing product selection, so they've given Trademark Global carte blanche when posting items on their e-commerce sites. If Trademark Global wants to sell something new on Walmart.com, for example, it can just add the product listing without asking for approval.
That's also true at Wayfair, an online home-furnishings retailer and a Trademark Global customer since 2007. Wayfair has more than 8 million products, including Trademark Global's bath towels, umbrellas and faux trees, to name a few. In fact, more than 95 percent of Wayfair's orders are drop-shipped directly by suppliers, most of which specialize in one product category, says Ryan Fitzpatrick, senior director for the site's furniture, décor and textile categories.
"Trademark is interesting to us because they carry everything from mattress toppers, to canvas art, to fireplaces, and they've proven they can do all those businesses well," he says. "So from a strategic planning standpoint, it's attractive to us knowing there's a supplier that can take on new product categories."
REPLAYING AN OLD HAND
To accommodate that product volume, Trademark Global moved into the former Ford plant in 2012. Around that time, its annual revenue was increasing by about 50 percent, and the company began searching for an investor. In November 2013, Blue Point Capital became the majority shareholder. Thanks to Blue Point's Shanghai office, which served as an incubator, Trademark Global now has six employees in China who handle product sourcing, quality assurance and logistics.
Under Blue Point's ownership, Trademark Global also placed its thousands of products into more structured categories and hired additional managers to expand those product groups. The PE firm's approach provided a much-needed change from the early years, when the company took a more passive stance.
"It was, 'Yep, we'll take that foot massager.' We weren't avidly going out and looking for product. The product was coming to us," Sustar says.
Majority ownership changed hands again in October 2016, when Bertram Capital acquired Trademark Global in a deal valued at more than $150 million (Dan and Jim Sustar retain partial ownership).
"One of the biggest challenges we had with other e-commerce businesses is—how do you go find your customers?" says Tom Beerle, principal at Bertram. "The beautiful thing with Trademark is you don't worry about that because you're benefiting from these other retailers."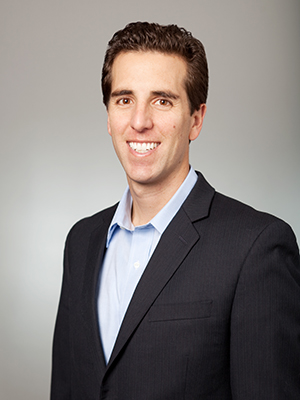 "A product that was issued in 2010 sold even more in 2011. And then sold more in 2012 than it did in 2011. These old products continue to grow."
TOM BEERLE
Principal, Bertram Capital
STACKING THE DECK
Trademark Global entered the online market early with several key products that received good reviews, which created a virtuous circle, Beerle says. "If you go on Amazon and search 'bocce balls,' they're the No. 1 seller of bocce balls by a wide margin, and they continue to grow that margin because they were the first ones and have the most reviews."
Conventional e-commerce wisdom suggests that today's products will go out of style next year when someone introduces something newer, Beerle says. But Trademark Global's sales defy that pattern.
"A product that was issued in 2010 sold even more in 2011. And then sold more in 2012 than it did in 2011. These old products continue to grow. On top of that, you're introducing new products," he says. Meanwhile, Trademark Global likely added more than 1,000 new products in 2017, CFO Jeff Marshall estimates.
To help its portfolio companies leverage technology, Bertram relies on an in-house group called Bertram Labs that has more than 20 employees dedicated to areas such as software development and digital marketing. The team has established a detailed process for Trademark Global's product descriptions, Beerle says, with the goal of improved search engine research and better conversion rates.
"They can source an amazing amount of SKUs for their retail partners, which is highly valued," says Scott Orleck, managing director at consulting firm Parthenon-EY, who worked with Trademark Global during its sale to Bertram. "There are very few folks in the industry providing the product breadth they have, so it's a very differentiated model."
BETTING ON NEVADA—NO POKER INVOLVED
In 2017, Trademark Global's revenue increased by about 20 percent. Under Bertram's ownership, strategic acquisitions will add to the company's growth. Home Complete—a business selling shoe racks and other organizers that is mainly focused on Amazon sales—was acquired in 2017, bringing additional new products to Trademark Global's lineup. In October 2017, another add-on acquisition was completed— DTX International Inc., a leading online seller of popcorn machines and related products (including the Great Northern Popcorn brand).
Trademark Global will soon have a 350,000-square-foot facility in Reno, Nevada. Slated to open in February, it addresses the ever-shrinking time frame consumers expect for deliveries. With two facilities, Trademark Global will be within two days of ground shipping to most of the country, Sustar says.
As it turns out, his time at Ford wasn't just about assembling vehicles; it also yielded valuable lessons about building a business.
"Some would say, 'You wasted 10 years at Ford,'" Sustar says. "I would say, 'No, that was my training ground.'"
This story originally appeared in the January/February 2018 print edition of Middle Market Growth magazine. Read the full issue in the archive.

S.A. Swanson is a business writer based in the Chicago area. She frequently covers technology.