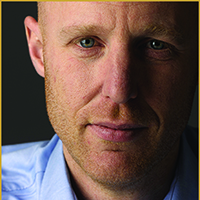 Titus Schurink
CFO, HPE Growth Capital
EuroGrowth Committee Chairman
If you want to tap into one of the hottest trends in dealmaking today, EuroGrowth—held in London on Nov. 6-7—must be on your calendar.
Cross-border deals between the United States and Europe reached a 10-year high this year, underscored by marquee transactions such as the $14 billion merger of U.S. chemicals maker Huntsman and Clariant AG of Switzerland. Meanwhile, European M&A activity eclipsed that of the Asia-Pacific region, putting European deal counts directly behind the United States for the first time in three years.
The flurry of mergers involving European companies of all sizes is taking place despite uncertainty over Brexit and other nationalistic developments across the continent, bolstered by robust corporate earnings and boards that are willing to consider alternative paths to boost value for investors.
Ushering in a Trend
ACG Global foresaw Europe's emerging deal potential four years ago when the association launched the first EuroGrowth conference in London. As European dealmakers, my colleagues and I have seen the region attract increasing focus from PE firms and midsize U.S. companies looking for new means for growth. Meanwhile, many European businesses have looked to the U.S. for merger opportunities in recent years.
As ACG gears up for EuroGrowth 2017, I'm confident that we will offer this year's attendees an unparalleled networking experience with access to influencers from leading private equity firms, investment banks and strategic acquirers.
Participants will gain a deeper understanding of prominent topics such as ESG, cybersecurity and Eastern European investment—important insights that deal-makers will certainly put to use when evaluating their next cross-border opportunity.
I hope to see you there.
To learn more and register, visit eurogrowth.org.