Treating Pain Points in Health Care
An increasing number of organizations are adopting software for revenue cycle management to address problems in coding bills, processing claims and auditing reimbursement.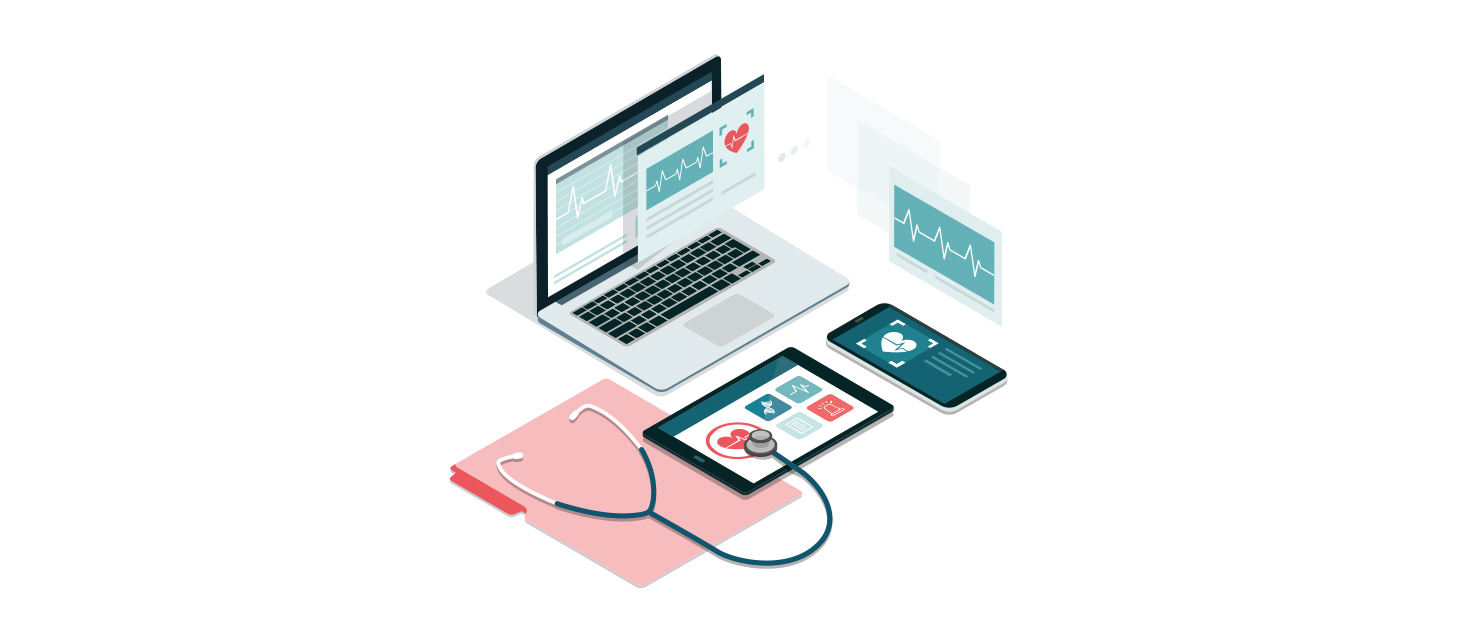 A complex series of transactions among health care providers, payers and patients underpin American health care. From the time a patient checks in at the front desk to when insurance reimburses a claim, there are many opportunities for error that can prevent or delay payment and distract from health care's intended purpose—serving patients.
"The pain points are numerous and growing and really impact the health care organization's ability to collect the dollars for the services they provided," says Duane J. Fitch, a partner at Plante Moran who works with health care providers, payers and consultants.
To address these obstacles, many organizations are turning to tech-enabled solutions for revenue cycle management, which address everything from coding bills to processing claims and auditing reimbursement.
RCM solutions can help physician practices, hospital systems and other providers maximize the amount they collect for their services. By tracking documentation, they can cut down on the number of claims that are denied by insurance payers.
They help with coding accuracy, too. By making it simpler for providers to classify their services correctly, tech-enabled RCM solutions can help a provider bill for the right amount. They can also speed time to payment by ensuring providers submit bills that comply with their contracts with payers. Optimizing revenue cycle performance can also benefit patients by increasing the number of claims that are settled without requiring patient involvement.
In recent years, technology solutions have become more accessible and the return on investment has helped justify their cost, according to Fitch. "It's not uncommon to see improvements of 2 to 4% of net collections by implementing some type of revenue cycle enhancement strategies," he says.
With those gains in mind, Plante Moran has worked with private equity clients to evaluate the revenue cycle performance of a target and factor performance enhancements into the firm's underwriting and quality of earnings analysis.
When pursuing health care investments, private equity firm Alpine Investors doesn't look exclusively for organizations whose systems need improvements, says Haley Beck, a vice president at the firm, which invests in software and services businesses in health care and other industries. But in some cases, there is room to automate or streamline revenue cycle  management processes. Alpine helps its companies select the best solutions for their practices, according to Beck.
"IT'S NOT UNCOMMON TO SEE IMPROVEMENTS OF 2 TO 4% OF NET COLLECTIONS BY IMPLEMENTING SOME TYPE OF REVENUE CYCLE ENHANCEMENT STRATEGIES."
Duane J. Fitch
Partner, Plante Moran
"There's some software that works really well in dental, and that looks different from software in ophthalmology," she says. "We help health care providers evaluate different options and select the best solutions for their practices, even if those solutions may be outside of our own portfolio."
Technology also has the potential to benefit individuals who interact with the health system, where bills are notoriously difficult to interpret. Ken Marlin, founder and managing partner of investment bank Marlin and Associates, suggests advancements that have simplified mortgage or credit card payments could make health care transactions more transparent, too. Improved revenue cycle management processes could one day enable the cost of services to be listed in a way that's clear to providers, payers and patients. "The goal would be for me to get a bill that I actually understand," Marlin says.
Powered by People
Despite its promise, technology is only effective when used in conjunction with trained staff. Fitch cites the example of data analytics, which can illuminate a problem like high levels of claim denials. But data alone can't resolve the underlying issue. Nearly everyone in a health care setting touches the revenue cycle, so reducing denials requires establishing new policies and training staff with the help of internal experts or outside advisers, he says.
To ensure its portfolio companies are prepared to utilize new technology systems, Alpine Investors uses a trainthe- trainer model as well as third-party consultants—specialists in revenue cycle management or billing, for example—to assist with implementing software and preparing an organization to use it.
Employees who perform revenue cycle, coding and collection functions aren't the only professionals within a health care organization who require RCM technology, says Matthew Thompson, a partner at private equity firm Enhanced Healthcare Partners. Health care practitioners also need tools for improving efficiency and compliance when documenting the services they perform by taking notes or coding a chart—activities that often can't be fully automated.
"It's an inherently human function, because health care is an inherently human interaction and service that is then translated into a code that ultimately is electronically billed for," Thompson says. "That bridge, between service to bits in the air, that is all humans today."
Software Systems
As health care organizations turn to technology solutions, medical software providers are becoming increasingly attractive investment targets.
Enhanced Healthcare Partners invests in health care providers as well as health care technology solutions and health care business services. According to Thompson, observing providers' hang-ups and the role of technology in addressing them has helped his firm identify new targets.
"The challenges we observe and support our provider groups through absolutely inform our thesis when investing in technology," he says.
Investors aren't the only firms betting on solutions that impact the revenue cycle. A number of large financial, health care and tech organizations are adding new capabilities around health care payments. For example, JPMorgan announced in May that it will acquire InstaMed, whose cloud-based platform processes health care transactions. In June, UnitedHealth Group agreed to buy Equian LLC, a health care payments firm owned by PE firm New Mountain Capital. At the same time, Apple is rumored to be developing capabilities around medical billing.
While corporate buyers might offer a path to exit, they also pose a threat to PE-backed health care technology businesses, Marlin says.
"If you have a cool idea, but you can't protect it, IBM [can] come along and basically duplicate it—or Google for that matter."
This story originally appeared in the September/October print edition of Middle Market Growth magazine. Read the full issue in the archive.

Kathryn Mulligan is the editor-in-chief of Middle Market Growth.