Tackling the Tech Needs of SMBs
With two acquisitions under its belt this year and a rebrand set for summer, ECS/My IT takes on an overlooked market.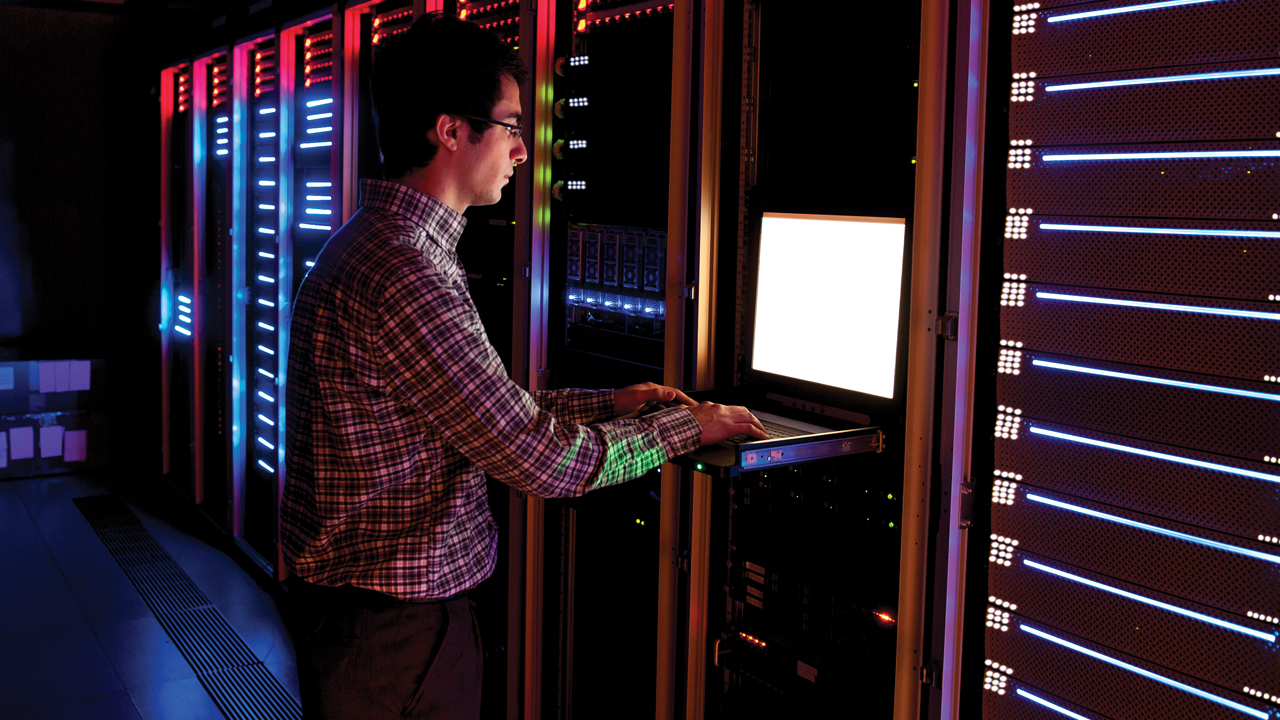 This article originally appeared in the Spring 2021 issue of Middle Market Growth. Find it in the MMG archive.
Amazon, IBM, and Google IT and cloud services might be a perfect fit for global enterprises with tens of thousands of employees, but these tech giants' offerings are often overkill for small to medium-sized businesses with 200 technology seats and no dedicated IT support. Enter firms like ECS/My IT, a Shreveport and New Orleans, Louisiana-based IT services company that focuses on the tech needs of the SMB sector.
While it offers and resells some of the services from the IT giants, ECS/ My IT's back office, IT and compliance offerings allow clients to focus on their core businesses, says CEO Kevin Cook.
SMBs with 200 people are the company's "sweet spot," and it can scale up to 1,600 technology endpoints, according to Cook. "These are tight businesses and it's interesting to see how the industry has evolved to adapt to the needs of our clients, because that's what keeps us relevant," he says.
This looks to be a year of growth for ECS/My IT, thanks to its partnership with private equity firms Kian Capital and ParkSouth Ventures, which officially acquired the businesses last year. ECS (Enterprise Computing Services) merged with My IT in 2020 and plans to acquire more businesses in the coming months and to rebrand itself in June. In April, ECS/My IT acquired The Purple Guys (TPG), a Kansas City, Kansas-based managed service provider with more than 175 clients located in the Midwest. This acquisition is ECS/My IT's first foray in this region.
"With the acquisition of TPG by ECS/My IT, we'll be able to provide our client base enhanced solutions and offerings, broaden our geographic reach and strengthen the combined companies," said Jon Schram, president of The Purple Guys, in a press statement.
"We're not out looking for fixer uppers. We're looking for fairly sizeable, well-run, mature companies in the MSP (managed service provider) space that are in geographies that make sense for us," says Cook, who describes his company's growth strategy as "pretty aggressive."
Matt Levenson, partner at Kian Capital, says that finding the right fit was key to The Purple Guys acquisition.
"There's 20,000 MSPs out there, give or take, and a lot of them are not companies that we're going to be interested in for a variety of reasons. But even the ones that we are, they're getting a lot of inbound [calls] in a very competitive market," Levenson says. "You've got to hit people at the right time with the right message. Fit is not just fit from a systems and service delivery standpoint, but it's also a cultural fit."
ECS/My IT's new branding will start internally for employees and then move externally. "We've been working through a process to figure out who we want to be," Cook says. "We'll come together under one common brand and as we make acquisitions, we would then roll them up under the new brand."
Phil Albinus is the former managing editor of Middle Market Growth.