Performance Management vs. Managing Performance
Failing to fully understand and execute these two strategies can be costly, making it imperative for leaders to grasp the difference between them.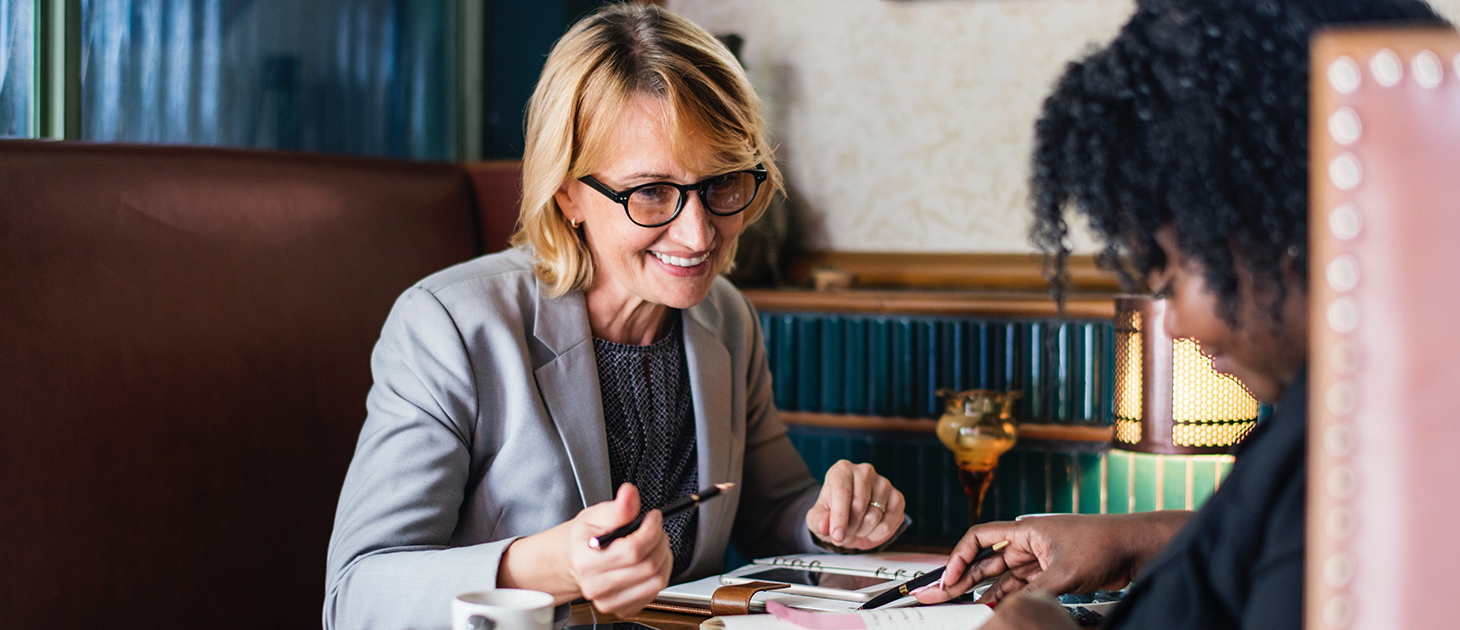 Performance management. Managing performance. If you think the two are the same, you are mistaken—but you're not alone. The concepts can be confusing, particularly for middle-market firms and companies that do not have traditional human resources departments and personnel.
An effective people strategy must include both performance management (direction) and managing performance (feedback and development). Failing to fully understand and execute these distinct strategies can be costly, making it imperative for leaders to grasp the difference between the two concepts and employ both.
According to Gallup's 2017 "State of the American Workplace" report, only 1 in 5 U.S. employees strongly agree that their performance is managed in a way that motivates them to do outstanding work. Given that, it is no surprise that only 1 in 3 U.S. employees is engaged at work, and more than half of the American workforce is searching for a new job or watching for openings.
The costs of these statistics add up quickly: Actively disengaged employees are estimated to cost U.S. companies between $450 billion and $600 billion in lost productivity every year.
That leaves plenty of room for improvement. The first step in increasing employee engagement and reducing costs is understanding the concepts of performance management and managing performance.
Performance Management
Performance management commonly refers to the tools, policies and procedures used by HR leaders to review, assess and, in some cases, rate employees. Unfortunately, the process can be frustrating and viewed as a waste of time by managers and employees.
"PERFORMANCE MANAGEMENT SYSTEMS ARE MADE INEFFECTIVE WHEN PROCESSES ARE OVERLY COMPLEX, AND WHEN PERFORMANCE MANAGEMENT IS NOT A STRATEGIC PRIORITY FOR COMPANY LEADERS."
Performance management systems are made ineffective when processes are overly complex, and when performance management is not a strategic priority for company leaders. The systems fall short if managers approach the performance management process as a "check-the-box" activity, or if employees are not included in the goal-setting process.
The head of HR at a middle-market company I spoke with cited a 13-page success factor-based system as among the worst practices she's seen, calling it "cumbersome" and a detractor from "meaningful conversations." In her view, the best practice is one that's "disciplined but not overdone, with the right balance of emphasis on forms and conversations."
I have seen firsthand the negative outcomes when performance management systems fail or are nonexistent. Leaders promote the wrong people, for the wrong reasons, and employees keep doing what they are doing while underperformance goes unchecked. In other cases, employees disengage and productivity declines, or top performers quit while weak performers stick around.
Executives worldwide have recognized that performance management systems need improvement. According to Deloitte's 2017 "Global Human Capital Trends" report, 79 percent of executives rate the redesign of performance management as a high priority, up from 71 percent three years ago. Thirty-eight percent of respondents considered fixing performance management "very important."
When performance management is executed effectively, there are clear expectations that guide employee behavior, a culture of accountability exists, and the framework supports managerial decision-making.
I spoke with a CFO of a middle-market mezzanine firm who revamped his firm's performance management process. He noted that having clear goals and metrics for measuring individual performance had made employees more accountable and focused, which has had a positive impact on the organization.
"Since changing our process, deal flow has increased significantly," he said, attributing the change largely to the new practices, along with the addition of new staff members. "Looking back, it seems like common sense that taking the time up front to set goals and then execute on them will generate great results."
Managing Performance
Managing performance refers to optimizing employee potential through feedback, training and educational opportunities, and knowledge sharing.
The U.S. business community appears to be struggling with the substance of managing performance. According to Gallup's 2017 "Re-Engineering Performance Management" report, nearly half of employees say they receive manager feedback a few times a year or less. Only 26 percent say the feedback they receive helps them do their work better. Only 4 in 10 employees strongly agree they have had opportunities at work to learn and grow.
"THE MILLENNIAL GENERATION HAS ELEVATED MANAGING PERFORMANCE FROM A 'NICE TO HAVE' TO AN IMPERATIVE AND GEN Z HAS NOW ARRIVED."
Leaders who effectively manage performance use periodic formal and informal check-ins to discuss progress and challenges. They provide constructive, actionable feedback that is tailored to each individual's developmental needs and preferred learning style. These leaders establish a two–way dialogue when creating development plans. They work collaboratively with employees to help them achieve their developmental goals.
The millennial generation has elevated managing performance from a "nice to have" to an imperative and Gen Z has now arrived. These younger workers in particular are looking to their employers to listen to their ideas, mentor them and provide consistent, quality feedback, along with development and advancement opportunities. As their numbers grow in the workplace, so will demand for these managing performance practices.
Building an Effective People Strategy
Managing performance in combination with performance management optimizes an employee's potential and performance and serves the best interest of all stakeholders. This comprehensive people strategy does not have to be complex, but it must incorporate both of these elements to effectively engage employees. Gallup research has shown organizations and teams with higher employee engagement and lower active disengagement perform notably better on a range of metrics, including customer engagement, productivity, employee retention, accident rates and profitability.
If you recognize that your organization lacks an effective people strategy, wait no longer. Your employees and investors will thank you.
This article originally appeared in the March/April 2019 issue of Middle Market Growth. 

Elise Chowdhry, MBA and SHRM-SCP, is the managing principal of Optimum Advisors LLC, an organizational consulting firm focused exclusively on helping middle-market firms and companies hire and optimize human capital, align organizations, solve business challenges and drive growth.