Investors Clean up in Car Wash Space
Drawn in by quick returns, newcomers should focus on customer service—or get hosed.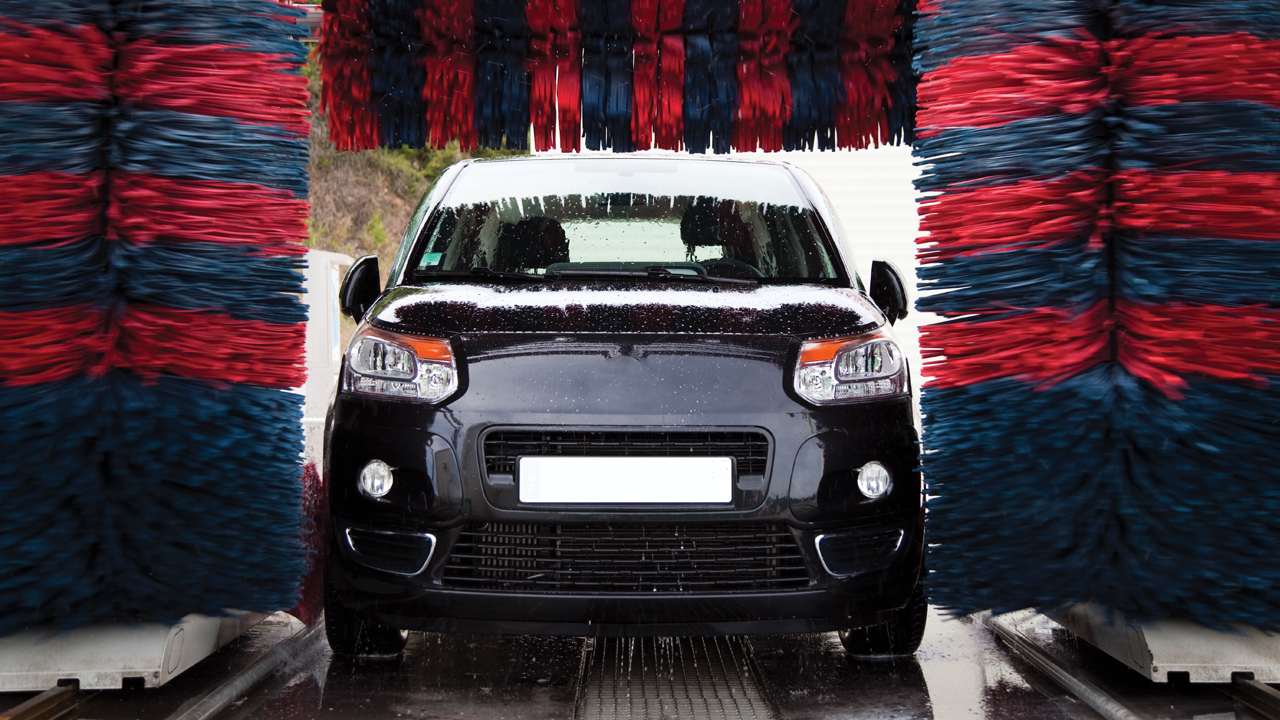 This article originally appeared in the Summer 2021 issue of Middle Market Growth. Find it in the MMG archive. 
The next time you run your vehicle through the local car wash, odds are you may see private equity dollars at work.
In the last year, there has been an unprecedented uptick in interest from investors looking to acquire car wash businesses, even as industry-watchers caution about the challenges involved with running these companies effectively.
Of the more than 4,500 car wash businesses indexed by Grata, a company search engine, over 98% are independently owned. Fewer than 1% have any private capital backing—but that's starting to change. Between 2017 and 2020, the number of deals involving car wash companies increased from one to 14, according to Grata analysis.
This year, 14 such deals have been completed as of May, according to Grata. Considering that each company could represent dozens of franchise locations, that translates to hundreds of auto cleaning facilities entering private equity ownership in just five months.
Nepfin's lower middle-market deal tracker recorded a similar number of car wash transactions in 2021, including the purchase of Riptide Auto Wash by Imperial Capital, Motor City Car Wash by Wafra, and HyperShine Car Wash by Skyknight Capital.
One of the most active acquirers in the space is Mammoth Holdings, a portfolio company of Atlantabased Red Dog Equity, which owns 14 car wash businesses with over 60 locations across the Southern and Midwestern U.S. The company acquired three car wash brands in the first months of 2021 alone.
One reason for the uptick in car wash acquisitions is the potential for a quick return on investment. According to Harry Caruso, the founder and CEO of Car Wash Advisory, a broker focused exclusively on the space, there has been a proliferation of sale-leasebacks, a strategy where a business generates a return on investment costs by selling its real estate and then leasing it back from a purchaser. This didn't exist in the car wash space a few years ago, according to Caruso, but now it's becoming a common practice.
"There are instances where you can buy a car wash for $2 million and the day you close on buying it, you can sell the real estate for $2.5 million and still own the business," says Caruso, whose firm now fields dozens of calls per week from high net worth individuals and large private equity funds like KKR inquiring about opportunities in the space.
Caruso explains that the private equity investors his firm has worked with were tasked to find assets that would maximize returns in the wake of the pandemic. "And car washes were on the top of every single fund list," he says.
The biggest misunderstanding is that car washes are turn-key, absentee businesses—they're not.

Harry Caruso

Founder and CEO, Car Wash Advisory
The recent acquisition spree isn't the first for the industry. In the late 1990s and early 2000s, there was a short-lived boom, driven by large companies like Mace Security International, the maker of Mace Pepper Spray. The company shifted away from its main business and began acquiring regional car wash chains in 1999, becoming one of largest providers in the U.S. at one point.
Wash Depot Holdings, a Massachusetts-based car wash company, was nearly acquired by Mace, but the deal fell through. The overall industry started to decline around the same time. In 2000, Mace began posting net losses, and by 2005 it had sold off all of its car and truck wash businesses. Wash Depot later declared and emerged from bankruptcy, according to court documents.
The collapse of car washes likely stemmed from a misunderstanding of the industry. Most facilities are automatic, and that can give owners the impression that revenues are as well.
"The biggest misunderstanding is that car washes are turn-key, absentee businesses—they're not," Caruso says. "The average car wash consumer does not know what blend of chemicals you're using. So, it all comes down to the service."
The large car wash chains let customer service fall behind as they scaled up, and as a result, customers took their business elsewhere, according to Caruso, who worries that institutional investors and other acquirers are about to repeat history.
"This time is actually worse," he says, given the increasing number of investors entering the space.
There are other pitfalls in the car wash business that investors might overlook. For instance, inclement weather can spell bad news for car washes: A prolonged winter can keep operations closed and droughts can cut off facilities from water. During recessions, car washes are one of the first activities consumers postpone.
But focusing on company culture is one way to break out of the boom-bust cycle, according to Caruso.
"The key to being a good investor in the car wash space is the people," he says. "The companies that can keep good managers and have a serious culture will always be the ones that are head and shoulders above the rest."
Benjamin Glick is Middle Market Growth's associate editor.