For Deal-Makers, Speed Dating Gives Way to Long-Distance Relationships
The shift to virtual networking and dealmaking has raised questions about how best to build and maintain relationships online and whether digital tools will have staying power.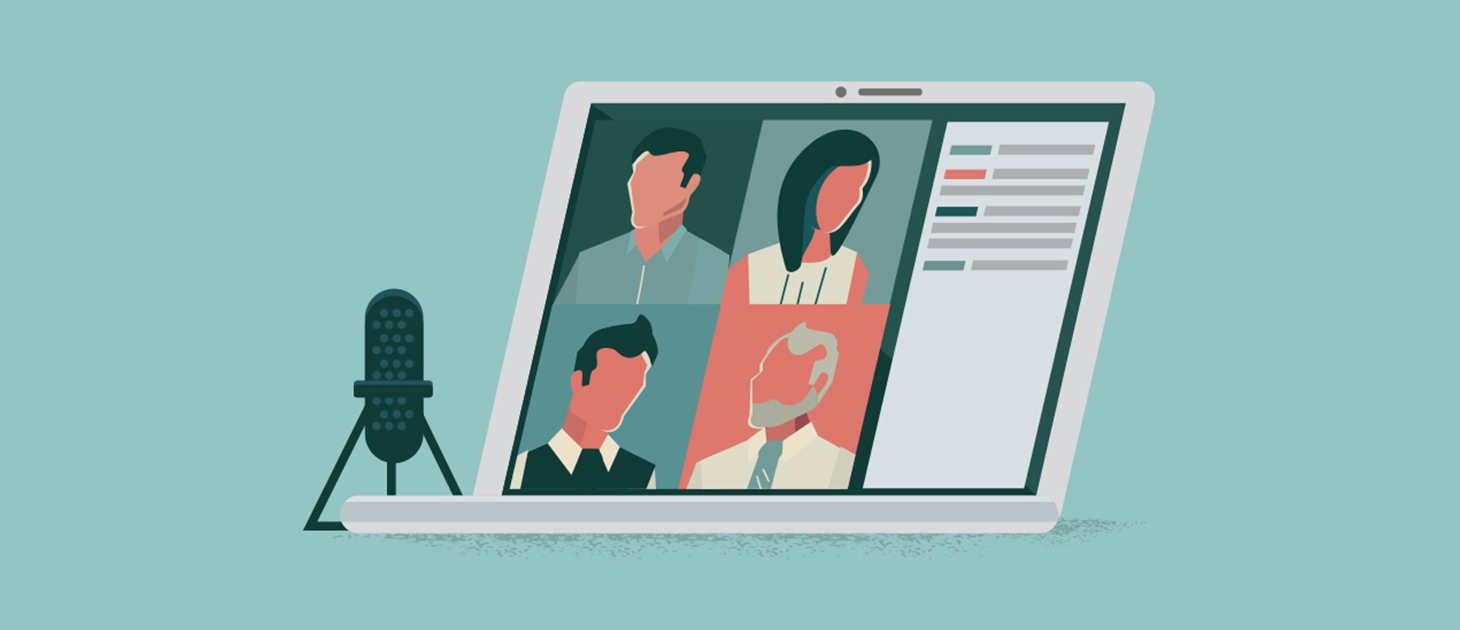 The coronavirus pandemic has changed the way that people interact, and M&A professionals are no exception.
For many homebound workers, learning to unmute a microphone and center a webcam joined wearing a face mask and staying six feet apart as necessary habits during the COVID-19 outbreak.
Video conferencing platform Zoom saw its user numbers jump from 10 million to over 200 million between February and April, and the Association for Corporate Growth is adapting in-person events to fit the new virtual environment.
But the shift to digital networking and dealmaking activities has raised questions about how best to build and maintain relationships online, the impact on dealmaking, and whether these digital spaces will have staying power once businesses reopen and travel resumes.
Covering the Basics
After spending five years in investment banking as a vice president at Cascade Partners, Alex Drost launched a consulting business, Connection Builders, helping middle-market professionals develop their networks.
Now, a little under a year since he started his new venture, the coronavirus outbreak ushered in a unique opportunity for Drost that challenged the traditional networking model. Drost has learned to adapt his business and skills to the virtual sphere, and he's helping others do the same. "I'm a huge believer that you have to adapt to your circumstances," Drost says. "But then people ask 'OK, where and how do I do that?'"
One of the first significant hurdles Drost encountered was persuading less technically-savvy clients to accept working under entirely new conditions. "Change can be hard but you have to embrace it" he says. "If you don't, you'll get left in the dust."
Drost recommends investing in the right equipment, including computer hardware that can handle multiple video feeds, along with a decent internet connection, microphone and appropriate lighting. "You wouldn't walk into a networking meeting if no one could hear or see you," says Drost, who also serves as a board member of ACG Detroit and chairs its NextGen group of young professionals.
Interacting in a virtual meeting space can be harder than navigating a physical one. Even frequent digital event-goers may feel overwhelmed when too many attendees appear on screen at once. Some video conferencing tools offer ways to break large virtual gatherings into smaller ones, but even there, the rules of etiquette aren't entirely clear.
"I'm a huge believer that you have to pivot. But then people ask 'ok, where and how do I do that?"

Alex Drost
Founder, Connection Builders
Drost has noticed how uncertainty over when and how to speak in a virtual space causes some users to disengage. Instead, he suggests they work their way into the conversation as best they can.
More options are popping up for those turned off by big virtual gatherings and breakout groups, as virtual coffee hours and other one-on-one meeting formats become more commonplace. "Find what works for you," Drost advises.
Despite their drawbacks, online meetings and conferences offer a notable advantage to participants: convenience. "It's remarkable how much you can accomplish in a day when there's no travel involved," says Brad Armstrong, a partner at private equity firm Lovell Minnick.
Quality Over Quantity
Thom Singer spends a lot of time thinking about networking. That's what he's done for more than a decade as a public speaker and author of multiple books focused on helping professionals build more productive relationships.
Virtual networking events and social media offer ways to stay in touch in the absence of live events, but Singer warns professionals not to confuse virtual encounters with lasting and productive relationships.
"Having a like, link, share or follow doesn't mean somebody is part of your network," he says. "Neither does meeting someone one time at a virtual happy hour. It just makes them someone you met once."
To combat the alienating effects of social distancing, Singer advocates a process of online network building that places prioritization and personalization at its center, which he terms "social tightening."
Professionals may be tempted to blanket as many of their peers as possible with mass emails or messages on social media, but that can do more harm than good. Instead, Singer recommends focusing on a smaller group of contacts and sending at least three personalized messages per day.
Another part of social tightening is finding time for one-on-one conversations. Attending online events like those provided by ACG chapters is still necessary, Singer says, but it's important to follow up after the event to schedule a virtual meeting with new contacts as soon as possible.
The New Normal
It's unlikely that virtual networking will replace face-to-face interaction entirely, but some aspects may carry over to the post-COVID world.
ACG chapters have drawn attendees from across the country for their webinars and online networking events. Their speakers, thought leaders and sponsors are now able to reach a broader audience.
Drost believes virtual happy hours and social events, in particular, will endure after the pandemic ends. Although he's based in Detroit, he recently attended an event organized by ACG Austin/San Antonio. "Fast forward to 2021 or 2022. Why wouldn't you still host a 30- to 50-person [virtual] happy hour once a month?" he says. "We're going to be able to connect with people from all over the country in ways we never could before."
Although online networking may have staying power, dealmaking activities are less likely to find a long-term home in a Zoom window.
Meetings with company owners and fellow professionals have moved online out of necessity, but Lovell Minick's Armstrong expects them to shift back to an in-person format once restrictions are lifted. Interacting face to face can give an edge to investors who take the time for a site visit, he says: "Who gets the nod—the person that's been there in person or someone else who's checked in on video chat?"
Even if video conferencing platforms continue to play a greater role in professionals' lives, they'll likely be additive, not a substitute for in-person interactions.
"Face to face is always going to be better, because human beings are wired to be social creatures," Singer says. "We're not going to be able to replace that."

Benjamin Glick is Middle Market Growth's associate editor.