Of all the ways Debra Michie may have imagined getting back into curling, a conversation in a North Carolina supermarket wasn't one of them.
Her chance meeting in the grocery aisle a decade ago led her to Triangle Curling Club. A lifelong curler, the Windsor, Ontario, native and executive director of ACG Raleigh Durham was surprised to find the winter sport in North Carolina and to discover how popular it was becoming throughout the southern United States.
The rules of curling are relatively straightforward, Michie explains. Two teams of four players take turns sliding heavy stones called "rocks" across a strip of ice toward a circular target called "the house." Points are scored by how close a team gets its stones to the house center, or the "button," compared with the other team. A curling competition is commonly called a "bonspiel."
Triangle Curling Club was founded in 1995 with the goal that one day it would open a dedicated curling facility in the Raleigh-Durham area. In a region whose summer temperatures frequently top 100 degrees and whose winter snowfall averages about six inches, generating interest in an unfamiliar winter sport seemed unlikely.
But despite the odds, by 2008 curling was already finding a home in the South. Over the last 10 years, clubs have formed in North Carolina, in cities like Charlotte and Wilmington, and across the region, in Atlanta; Charleston, South Carolina; Jacksonville, Florida; and Richmond, Virginia.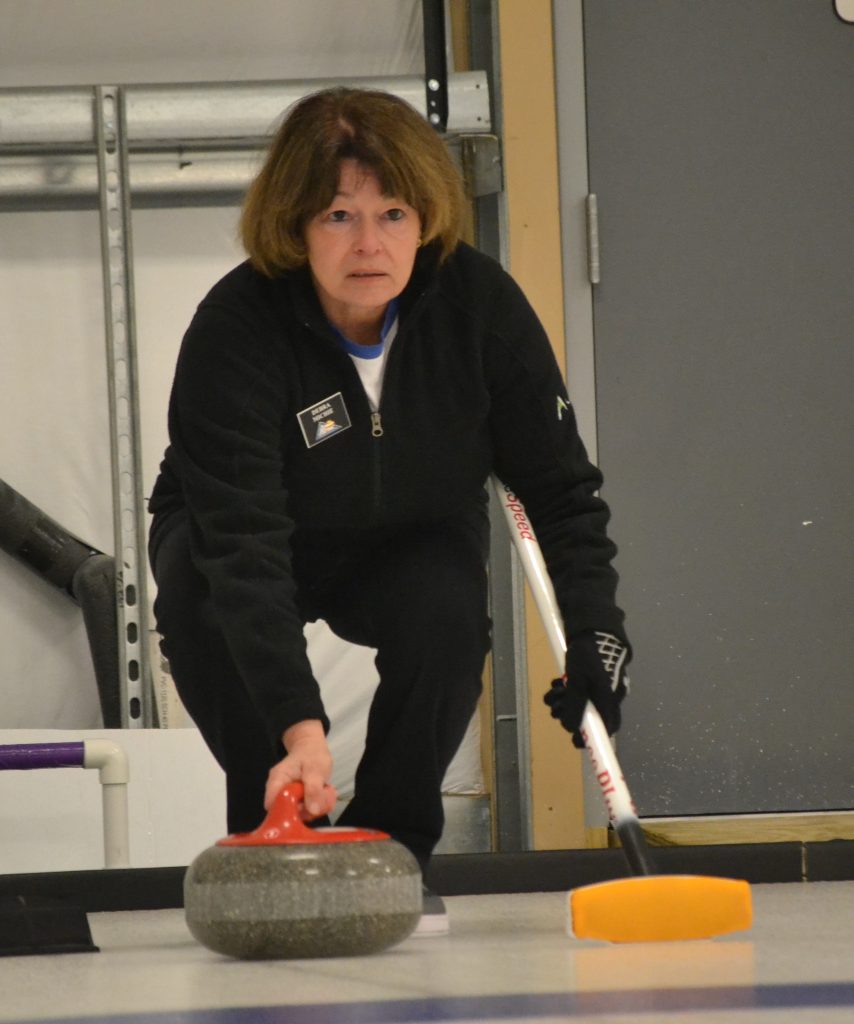 Executive Director of ACG Raleigh Durham, Debra Michie
However, only Charlotte and Atlanta had dedicated facilities. Raleigh joined those cities in 2015, when Triangle Curling Club's members raised enough money to open their own facility. But the club was so cash poor, members had to chip in to cover utility costs, which was a source of anxiety, Michie remembers.
"At first, we were like 'Oh, please let this work,'" she says.
Not long after the facility opened, ACG Raleigh Durham was scheduled to host its ACG Capital Connection and Conference, one of the chapter's largest events. More than 400 people from across the Southeast were expected to attend, so Michie decided to try something different.
One of the conference's most popular activities was its golf outing, but for the 2015 conference, Michie added curling at Triangle Curling Club to the conference's activities. That first year, curling drew about 30 people, but by 2018, it was selling out faster than the golf outing.
"The questions we used to get were like 'How many investment bankers are you going to have?' But now it's 'Can I still get into the curling outing?'" she says. "It's gotten to be kind of a cult thing."
Meanwhile, Triangle Curling Club's membership reached 300 in 2018, up from the original 40 members. The club drew nearly 1,000 visitors last spring, many of whom have returned for additional lessons, says Michie, who now serves on the club's board of directors and as a team captain— called a "skip."
"It was absolutely amazing for us," she says. Now the club is faced with a new challenge: "What do we do with all these people?"
A Growing Sport
Michie's club is part of a broader trend. According to USA Curling—the sport's governing body—there were only six clubs in all of the southern United States before 2010, but by 2018 there were more than 20.
Over the last 10 years, curling clubs have formed in North Carolina, in cities like Charlotte and Wilmington, and across the region, in Atlanta; Charleston, South Carolina; Jacksonville, Florida; and Richmond, Virginia.
It isn't clear why curling is growing in popularity so quickly, but Michie says it can be explained in part by exposure the sport received when it was reintroduced to the Winter Olympics in 1998. Another factor might be transplants from Canada and the northern United States who move south and bring the sport with them.
Regardless of cause, the club's growth has enabled Triangle Curling Club's members to develop their teams. Michie led hers to fourth place in last year's U.S. Women's Curling Association National Bonspiel. She says the job of managing club resources, deciding when to take risks and strategic thinking has applicability beyond the ice rink.
"The strategy of curling is not much different than running a chapter or running a business or running any organization," Michie says. "It's all about the strategy and doing what you can with the resources that are available to you and maximizing the potential of your players."

Benjamin Glick is ACG Global's marketing and communications associate.