Closing the Talent Gap
Midsize manufacturers cited talent management as one of the biggest sources of risk to their company. Here's what a few companies are doing about it.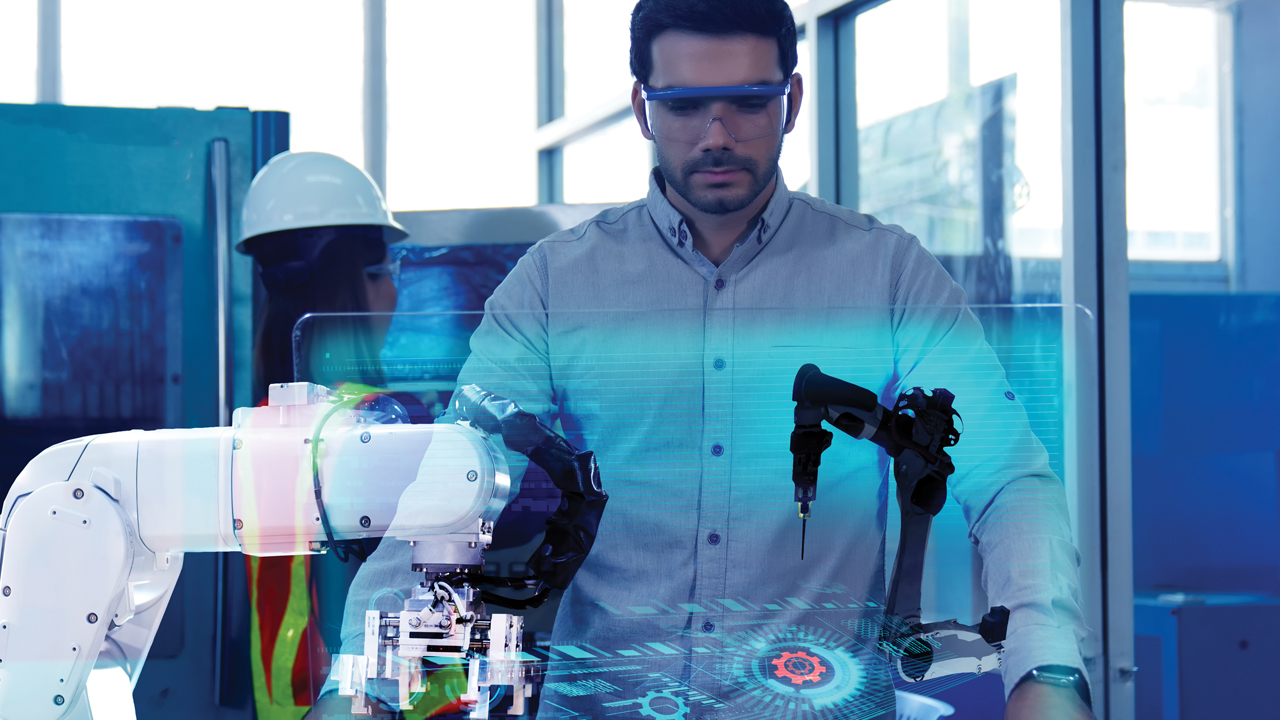 Matthew Davis has a passion for developing talent. It's what he built his career on, and he's now applying that enthusiasm to help address the skills gap in manufacturing at a critical time.
Raised in Argos, Indiana, a city of just over 1,600 residents, Davis recalls visiting his father, uncle and grandmother while they worked at ITAMCO, a maker of gears and other components used in the mining, energy and defense industries.
Today, Davis is putting his passion for developing others to use as the training and organizational development manager and head of community outreach for ITAMCO.
Like many other communities across the U.S., Plymouth has struggled to attract and retain manufacturing talent.
"I've got three kids. What does the future look like for them?" Davis asks. "How do we continue to lead the younger generation to fill the gaps that we're going to have here very soon?"
According to a report released in August by the Manufacturing Institute, an advocacy group focused on developing skilled workers, there were more than 500,000 unfilled manufacturing jobs in 2019 nationwide, a gap expected to grow to 2.4 million by 2028.
The Manufacturing Institute estimates that the value of the U.S. manufacturing sector is projected to increase by $454 billion by 2028. If nothing is done to close the talent gap, it could be at risk. Manufacturers appear to be responding with a range of strategies, including internal training programs—an approach that 78.8% of respondents to a 2019 Manufacturing Institute survey said they're using to ensure they have the right skills on staff.
Midsize manufacturers cited talent management as the second-biggest source of risk to their company, behind only competition, according to a 2018 report from insurance provider Chubb, produced in partnership with the National Center for the Middle Market. Respondents listed finding workers with the technical skills needed for job openings as the single biggest challenge facing their workforce.
That's a problem, but not one that falls on all companies equally, Davis says. ITAMCO's larger competitors may be able to increase wages and pull skilled workers away from middle-market manufacturers with smaller budgets.
Since joining ITAMCO in 2018, Davis has helped lead the company's talent development efforts, which have included partnering with area high schools, donating machinery and equipment, and developing educational programs for students.
Manufacturers have struggled to convince younger people to fill entry-level positions, like machine operators. Leading2Lean, a manufacturing software company, found in a 2019 survey that 68% of millennials (those born between 1981 and 1998) agreed that manufacturing jobs are important to the economy, compared with 86% of respondents from older generations.
Davis has helped organize educational events in Plymouth and beyond in the hopes of yielding more talent for ITAMCO, including seminars and workshops organized in partnership with the University of Notre Dame and regional economic development organizations.
You need to have an employee base that is looking to further develop themselves and create their career path within the company.

Andy Smith

Talent Management Specialist, Design Ready Controls
Although hiring for some positions has declined during the pandemic, Davis says new clients have reached out to ITAMCO to supply components, part of a broader trend of bringing supply chains back to North America.
"We're viewing the virus almost as a blip. We think more work is coming right behind it," Davis says.
That's putting more pressure on ITAMCO to find skilled workers, like machinists, database engineers, app developers and supervisors. Without them, the company will reach capacity and have to turn down new work.
To make the costs of doing business in North America comparable to low-cost markets like China, manufacturers will likely need to leverage technologies like automation, data analytics and artificial intelligence.
As machines take over repetitive tasks once assigned to humans, workers will need to be trained to use digital tools in addition to "soft skills" like critical thinking, creativity and people management, according to a report from Deloitte.
An Innovative Culture
The challenge of recruiting has led some manufacturers to hire candidates without direct experience in the field, and to help them obtain the specific skills needed for their jobs.
Design Ready Controls, a manufacturer of control panels for large machines headquartered in Brooklyn Park, Minnesota, is among the firms to embrace this approach.
"When you're looking to build your organization, you've got to start with your staff first," says Andy Smith, DRC's talent management specialist.
The vast majority of DRC's 400- plus employees don't have backgrounds in manufacturing, he adds. The company doesn't focus on expertise; instead, it selects candidates who will be self-motivated.
"You need to have an employee base that is looking to further develop themselves and create their career path within the company," Smith says.
In some cases, DRC provides financial support, like tuition reimbursement, to help employees grow; in others, it offers training to ease the transition into a new role, as well as opportunities to advance—a process known as upskilling.
About three-quarters of respondents to the Manufacturing Institute's 2019 survey said upskilling workers helped to improve employee productivity. Manufacturers are set to spend $26.2 billion on upskilling and other training initiatives for new and existing employees in 2020 to combat worker shortages, according to the organization.
DRC's talent management strategy has evolved over the years, but it can trace its start to 2015, when the company began receiving support through Minnesota's Dual-Training Pipeline grant program, designed to foster job creation in the state.
DRC has also joined Summit Academy OIC, a Minneapolis-area nonprofit that provides skilled job training for students. The Summit- Design Ready Controls initiative is an entry-level program designed to provide training in the electrical fabrication field, with instruction conducted via a combination of classroom and on-the-job training. The 20-week program concludes with a two-week internship at Design Ready Controls, which doubles in part as a job interview. Sixteen students per year are anticipated to be hired at Design Ready Controls as point to point wirers, power wirers or control box builders.
The number of electrical and electronics engineering jobs—which include electrical technicians—is projected to grow 3% from 2019 to 2029, according to the Bureau of Labor Statistics, leading to more than 10,000 openings nationwide over the next decade.
Despite the disruption caused by the coronavirus, DRC was able to continue its talent development programs by moving interviews, training, tours and even job fairs online or over the phone. Ultimately, it hired 40 employees, who trained onsite in frequently cleaned rooms with limited personnel.
During the nationally recognized Manufacturing Month in October, DRC's facilities in Minnesota and Virginia are partnering with area schools to raise awareness of manufacturing careers. Previously, the events were only accessible to students in their local areas. Now that they've moved online, students across the U.S. can join, too.
"The right talent is out there, but we've just got to find creative ways to find them," Smith says.

Benjamin Glick is Middle Market Growth's associate editor.