CBD Makers Make Their Case to Consumers
The gold rush for CBD may be over, but plenty of opportunity remains for companies and investors—if they can convince consumers first.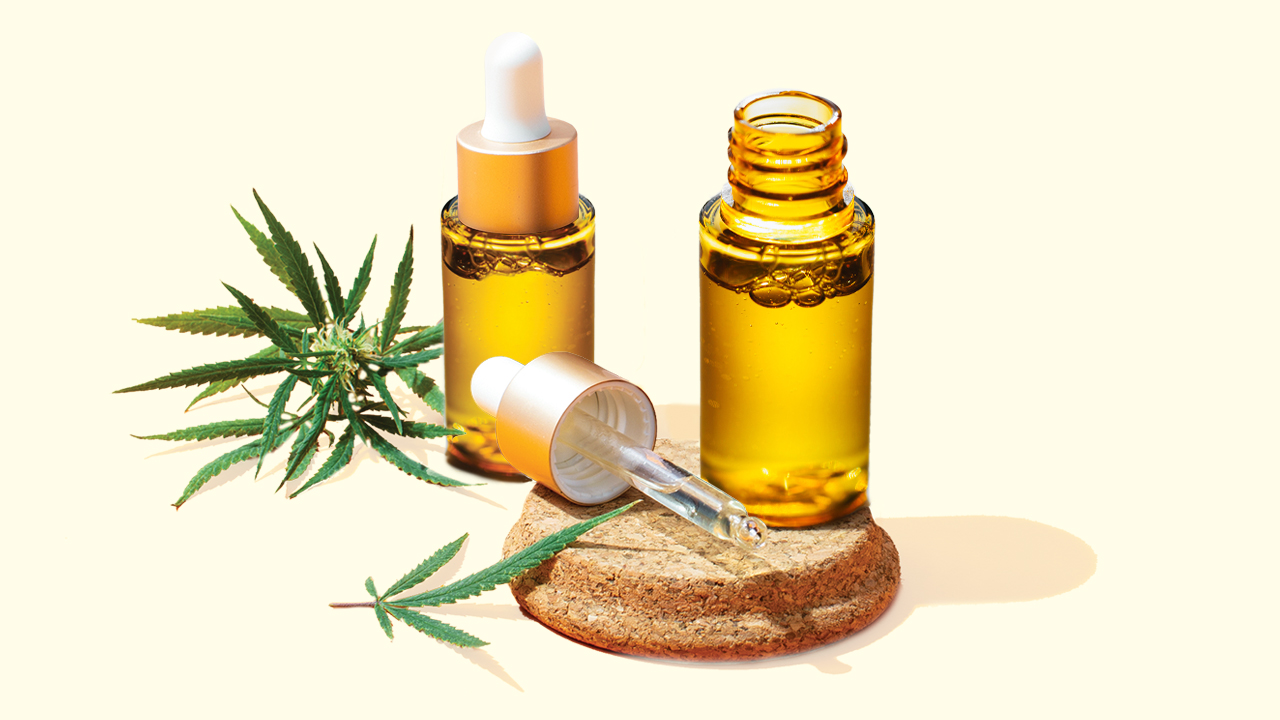 This article originally appeared in the Winter 2021 issue of Middle Market Growth. Find it in the MMG archive.
Cannabidiol, better known as CBD, is no longer as novel as it once was, but companies that place emphasis on the efficacy of their products are becoming more prevalent as consumers and regulators demand transparency.
When CBD was legalized in 2018 as part of the Agriculture Improvement Act, it created an industry practically overnight for the non-psychoactive compound, which is derived from hemp. Users claim its anti-inflammatory properties can treat a wide range of afflictions, from muscle aches to anxiety.
Media outlets and industry watchers referred to the aftermath of legalization as a gold rush—and for good reason. An estimate published by the Brightfield Group, which studies the cannabis market, found the CBD industry grew by over 500% in the year following the law's passage.
"Everyone was jumping into CBD left and right," says Sean McDonald, COO at CBD Living, a CBD maker founded in 2013.
The influx of CBD businesses stemmed in large part from the eye-popping estimates of the industry's growth potential. Just before the 2018 law—better known as the Farm Bill— passed, Brightfield projected the $600 million market for hemp-derived CBD products would balloon to $22 billion by 2022.
By 2020, there were more than 3,800 CBD brands jockeying for market position. Estimates last year from market research firm Nielsen place the CBD market's value between $900 million to $1.2 billion, and project growth of $6 billion by 2025.
The vast majority of companies are small. Out of more than 6,800 companies indexed by Grata, a middle-market company search engine, about 6,300 had fewer than 50 employees.
The COVID-19 pandemic has helped cull the field a bit, according to David Metzler, CEO of private equity firm CBD Capital Group. Many companies struggled to reach customers amid the lockdowns last spring. Still, the market suffers from an excess of players that may not be able to stay afloat. "It's going to be a bloodletting," Metzler predicts.
As the industry reorganizes, he argues the only CBD makers that will survive are those that can prove their products work—and he's not alone.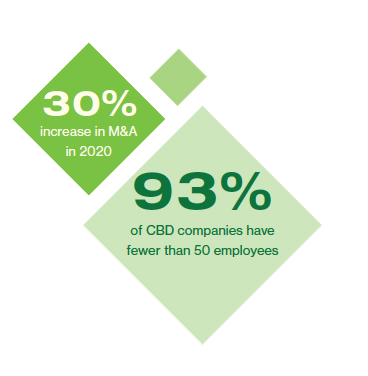 The Wellness Vertical
After a career in the alcohol industry, Smoke Wallin and his business partner decided to break into the burgeoning cannabis space just before the legalization of hemp cultivation in 2018.
"I came from a very competitive industry with some very large players but thousands of brands," says Wallin, now the CEO of CBD maker Vertical Wellness. "I used to spend a lot of time thinking 'What's the white space? What's the opportunity that I see that I could come up with that's different?'" he says. "Well, I have the same challenge here except what's different is the entire industry is white space."
Vertical Wellness contracted with farmers on 1,800 acres of land in Kentucky and Tennessee to grow hemp, and it built a plant large enough to process 9 million pounds of the plant annually for its products, including lotions, dog treats and capsules. Vertical Wellness, which sold a minority stake to private equity firm Merida Capital Holdings in 2019, acquired several businesses during the pandemic, including a CBD-infused candy manufacturer.
The biggest barrier for people adopting CBD now is they don't have any clarity to the efficacious nature of it.

David Metzler

CEO, CBD Capital Group
"We've been able to continue to attract capital. We've been able to acquire companies at a fair valuation," Wallin says. "As more mainstream retailers start to add CBD brands to their shelves, that drives new investment into the space and further opportunities for M&A."
As the CBD market grew, quantity often ran inverse to quality. Without government oversight, many products had little to no CBD in them, or low-quality CBD, according to CBD Living's McDonald. Respondents to a 2020 Nielsen survey reported difficulty gauging the effectiveness of CBD products as the top reason they don't want to try them.
One way to alleviate consumers' worries is by partnering with trusted voices.
In May 2020, Vertical Wellness partnered with Kathy Ireland, an actress, model and influencer who has helped sell more than $2.6 billion in health and wellness products since 1993. "Consumers may not know that much about CBD, but they trust Kathy," Wallin says. "It's all about giving them the surety that what we say is in the bottle is in the bottle and that it's effective, and that it's backed up by people they recognize."
CBD Living has adopted a similar philosophy. The Corona, California-based company partnered with a laboratory in Florida to test the CBD concentration of its product lineup, which it publishes on its website. "We want consumers to know CBD is in there, whether you're taking a water-soluble or ingestible," McDonald says.
Science over Snake Oil
CBD Capital Group's Metzler is going one step further to make the case for a CBD product's viability as a health and wellness product.
"The biggest barrier for people adopting CBD now is they don't have any clarity to the efficacious nature of it," he says. "The only companies that can survive are ones that can demonstrate applications."
In September, CBD Capital announced the findings of one of its studies that found CBD products correlate with improvement in many quality-of-life metrics. It focused on the three main reasons people take CBD: pain, anxiety and insomnia. After a 13-week trial, participants saw improvements. The firm has since submitted its findings to the Food and Drug Administration.
Proving that using CBD products have the positive effects many companies claim is becoming more than just a nice-to-have, or a way for companies to distinguish themselves in the crowded market. In December, the FDA and the Federal Trade Commission issued warning letters to multiple companies that claimed their products were treatments for various medical conditions.
In 2021, Metzler says his firm will begin testing thousands of CBD brands to gauge their efficacy using a medical-grade outcome survey developed by the RAND Corporation, and will then collect that data in an index.
"We thought this was a good way to see which brands are recession-proof. If they actually solve people's pain, anxiety, insomnia, then people are going to keep paying for it. If it's just snake oil, then they're not," Metzler says.

Benjamin Glick is Middle Market Growth's associate editor.