ACG New York Event Taps Into PE-to-PE Dealmaking
Dealmaking is more competitive than ever, prompting many private equity funds to turn to an unlikely source for market insight and deal flow: each other.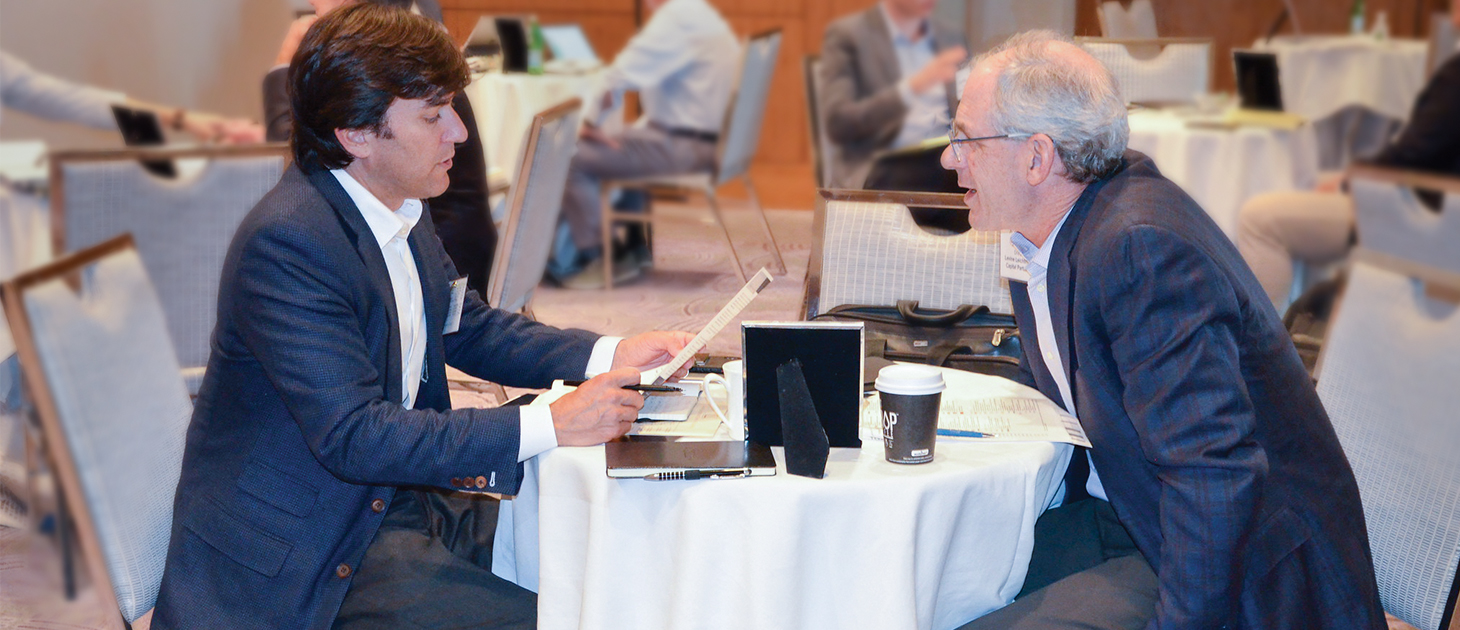 This story originally appeared in the November/December 2019 print edition of Middle Market Growth magazine. Read the full issue in the archive.
A record number of private equity firms raising capital has made dealmaking more competitive than ever, prompting many funds to turn to an unlikely source for market insight and deal flow: each other.
Thanks to vast amounts of dry powder and the growing number of firms targeting smaller deals, it's increasingly likely that a private equity-backed company will be purchased by another PE fund at the end of its holding period. In 2010, 36% of private equity-backed exits involved a sale to another PE firm, according to PitchBook. By 2018, that figure had risen to 48%.
In response to high prices and competition, a growing number of PE firms are focusing on the middle market or lower middle market, where valuations can often be lower. That segmentation has created a feeder system for bigger firms.
"As a lot of smaller funds have come into existence, they can be ideal incubators for companies that we'd be looking to buy," says William Gonzalez, senior vice president of business development at Audax Private Equity, which looks for platform investments with $8 million to $50 million in Ebitda.
Even as PE funds look to sell a business at the end of the investment period, or once a company has reached a certain size, private equity may still be able to support further growth. "They have to return capital to their investors, so it makes sense to exit at the time, but it doesn't mean a lot can't be done to increase the value of that company from Year 5 on, or from that exit on," says Michele McHale, a partner at audit, tax and advisory firm Plante Moran and the leader of its private equity practice.
"AS A LOT OF SMALLER FUNDS HAVE COME INTO EXISTENCE, THEY CAN BE IDEAL INCUBATORS FOR COMPANIES THAT WE'D BE LOOKING TO BUY."
WILLIAM GONZALEZ
Vice President of Business Development, Audax Private Equity
Several years ago, a member of ACG New York's board of directors observed a growing trend. A number of private equity firms that had traditionally reached out directly to business owners were starting to contact smaller funds to learn about a business before it came to market, according to David Hellier, a partner at Bertram Capital and chairman of the board of ACG New York. At the same time, the chapter was seeing large funds, which often buy companies from other PE firms, participating in ACG New York events.
"Based on those two factors, I set up a committee to explore launching a program that facilitated an opportunity for large, medium and small private equity firms to meet and discuss portfolio companies and sector interests, as well as best practices," Hellier says.
This year marked the fourth time ACG New York has hosted the event over the past three years. On Aug. 20-22, approximately 30 senior-level deal professionals gathered for the PE Summit, hosted in White Plains, New York. Meetings were scheduled in advance of the invitation-only event to pair small funds that could be potential sellers, large funds interested in buying platforms, and medium-sized funds like Audax that could act as either buyers or sellers.
For Luke Johnson, a partner at Arcline Investment Management, a private equity firm that closed its inaugural $1.5 billion fund in March, participating in the event helps position Arcline to compete for deals in the future.
"Relationships with a private equity seller can be very helpful when evaluating a deal in a competitive auction, and events like these are conducive to building such relationships," Johnson says. "I have an ability to pick up the phone and call that relationship and register our interest, articulate our enthusiasm for the business, and convey our commitment to delivering a successful outcome for the seller." This can sometimes make the difference between winning and losing a deal, adds Johnson, who served on the event's planning committee as part of his role on the ACG New York board.
The program also featured networking opportunities and roundtable discussions restricted to private equity participants.
THE GREATER GOOD
Although funds are the primary audience for the PE Summit, sponsoring firms say they find value in supporting the event.
This year, ACG New York limited the number of sponsors to five firms and guaranteed they would have meetings with private equity funds. Plante Moran's McHale, who participated in five pre-scheduled meetings during the summit, says sponsoring this event offers Plante Moran a chance to engage with funds one-onone and provides greater value than some other conferences, where sponsors may only receive booth space and recognition on signs.
The event has also helped attract larger private equity funds than those that typically attend ACG events, according to participants. After attending the private equity dealmaking event in previous years, members of some buyout funds have joined ACG New York's board of directors and participated in the chapter's other events, which could help create new transaction opportunities within the ACG community.
"From the perspective of the quality of the organization, when the board is comprised of partners from well-known, successful private equity funds, it reflects well on the organization and is good for the entire ecosystem," says Carl Roston, co-chair of the corporate practice group at law firm Akerman, one of the summit's sponsors.
Participating funds say they will continue to work with investment banks, and they don't expect to walk away from this event with a deal in hand. Instead, they view building relationships with other PE firms as a way to set themselves apart in a crowded market and to get a foot in the door long before a business comes up for sale.
"It's certainly an environment where you have to have a robust sourcing strategy," says Audax's Gonzalez. "The greater the visibility you have into deal flow that's relevant to your strategy, the better."

Kathryn Mulligan is the editor-in-chief of Middle Market Growth.