ACG and SAP Discuss Partnership and Middle-Market Technology Solutions
ACG CEO Tom Bohn spoke with top executives from SAP North America about how the company's software helps private equity firms meet their goals in the middle market.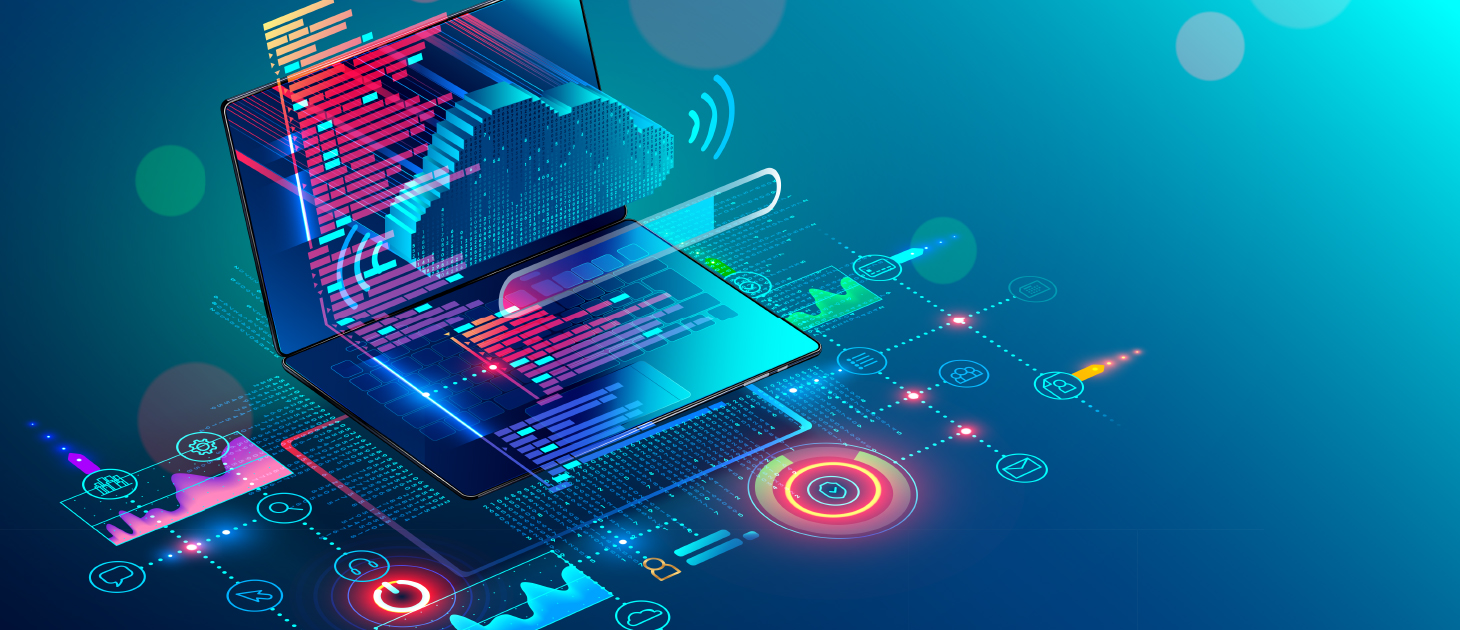 This article originally appeared in the Spring 2021 issue of Middle Market Growth. Find it in the MMG archive.
With only a three-to-five-year window to grow an investment, private equity firms need to implement significant cost savings and efficiencies to produce desired outcomes. To that end, business software technology is key to increasing equity value.
During ACG and SAP's joint virtual event, "Maximizing the Value of M&A through Technology," on May 4, ACG CEO Tom Bohn talked to top SAP executives about how the company's software helps private equity firms meet their goals in the middle market.
During the discussion, SAP North America's Greg Petraetis, senior vice president and general manager, midmarket and partner ecosystem, and Nick Maglaris, vice president of midmarket strategic innovations, explained how SAP technology is positioning middle-market companies to grow into global leaders.
Below is an edited and condensed version of the conversation.
Tom Bohn: Although SAP is perceived as a large enterprise-focused company, it has a growing presence in the middle market. Can you talk about SAP's middle-market strategy and how SAP partners with portfolio companies?
Greg Petraetis: In the middle market, we deal with growth companies. These are companies that don't want to be small and medium-sized businesses. They want to be the next billion-dollar company.
Middle-market companies represent a $68 billion market for software in 2022, and it's growing at a 20% compound annual growth rate. As they move from being innovators to disruptors to category leaders to global leaders, they are looking to profitably scale their businesses through technology.
We are making that available through SAP and the 3.5 million people that surround our company in our ecosystem. We are bringing in innovation best practices to help support these growth goals. The promise is to help them profitably scale the business and deliver something on time and on budget that supports their growth objectives.
When I look at why 1 out of every 3 of these companies is backed by an investment firm, it's just a great fit because expectations are high.
We are giving investment firms an opportunity to partner with us, collaborate and even co-innovate in support of our served industries.
TB: Nick, you spearheaded a collaborative approach between our two organizations to create the SAP Mergers and Acquisition Ambassador Program. Can you talk about how that came together?
Nick Maglaris: At the end of 2020, we were looking for a third-party organization that focuses on mergers and acquisitions in the middle market, and ACG fit the bill. In about six to eight weeks, we formed a partnership.
A lot of big companies are running SAP—in fact, 77% of the world's transactions are running SAP. In the middle market, we rely heavily on the collaboration and co-innovation of your partners.
The SAP Mergers and Acquisition Ambassador Program was built on the premise of reaching the influencers of private equity and select advisory firms.
Together, we built a sales and marketing consortium focused on SAP, ACG and the SAP ecosystem to help identify and build solutions to drive middle-market growth.
TB: What are some of the innovative programs where SAP is helping companies grow using technology?
GP: We have a number of different programs, but I'll highlight one we announced earlier this year, called Rise with SAP, which helps customers achieve aspirational growth objectives.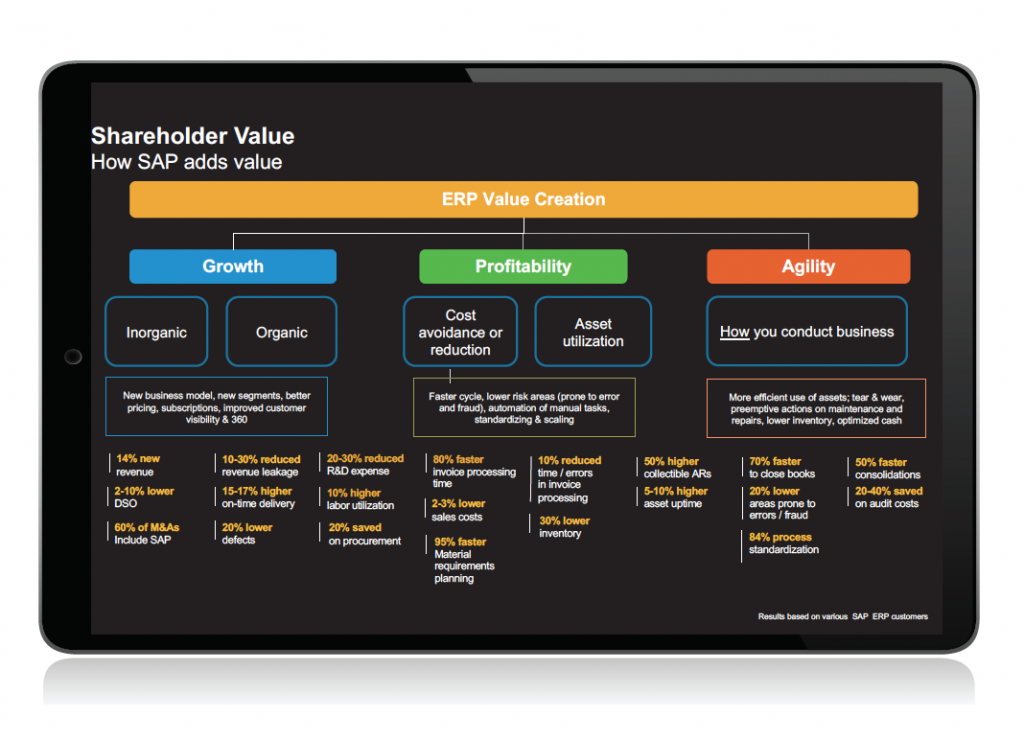 It's not software-as-a-service or infrastructure-as-a-service. It's transformation as a service. We realize that for companies to truly transform their businesses, they need a holistic offering.
Rise with SAP offers a concierge service for customers to move their business processes to the cloud, launch new business models, manage them, enhance them and profitably scale them in a highly managed fashion.
It brings together everything customers need to transform their businesses in a way that works best for them, regardless of their point of departure or how fast they want to move. We realize the transformation is a journey, so Rise with SAP allows customers to continually evolve.
Private equity firms like it because there's no high-cost, up-front investment. But there is a reduced cost of ownership, and there is a fast time to value.
We've modeled a 20% reduction in operating costs over the first five years. There is flexibility for these companies to grow, so we start with something we call a "value life cycle journey." We lead with a business case that's going to be specific and impactful to profits and losses.
We look at the capabilities of SAP and map those to our customers' business goals, and we benchmark what they can reasonably accomplish against best practices.
It's a thoughtful way to get started to align with the executives at those organizations and the private equity firms that support them. We are seeing very predictable rates of return and helping them meet their objectives on time and on budget.
TB: How does SAP add value for middle-market companies and help them address their pain points?
GP: The first thing we look at is how we can help achieve growth, whether inorganic or organic. How do we help the customer achieve true profitability through cost-avoidance or making the most of their assets? Finally, how do we help them achieve agility to generate that type of rapid scale?
I look at a company like Impossible Foods or LiveKindly Collective. They are using technology to help with new plug-and-play business models in the cloud, and the technology is helping to support their hyper-growth globally. They are transforming specific business processes as they move their businesses to the cloud. A good example is day sales outstanding (DSO). We are showing companies that by reducing DSO by just 2%, they can save millions of dollars per year.
Or look at a consumer products company like Epson, which is improving its manufacturing processes. Some companies are seeing as much as a 20% reduction in defects per unit and a 30% reduction in order lead time.
Another company that we're working with is Vari, a workspace innovation company. Vari is addressing everything from changes to consumer buying patterns, to challenges surrounding supply chain and optimization as they moved from B2B to B2C sales, as people worked from home during the pandemic. Their inventory carrying cost reduced 10% to 15% on average, and their planner productivity improved by an average of 20% to 30%.
We are proud to have Moderna as a customer, too. The broader pharma industry is often achieving 17% higher on-time delivery using our platforms, and 20% or lower stock-out on inventory levels, and 100% visibility into their inventory.
When you look at the mission-critical objectives that they are satisfying in many cases—especially in the course of this pandemic—it is translating into saving lives.
So are there tangible benefits to be had? Absolutely. But where they come to life is in these customer stories, and we've curated hundreds of these over the last six months. We are excited about what we are doing with our middle-market customers, and we are proud of the opportunity to support their ambitions.
Tom Bohn is ACG's President and CEO.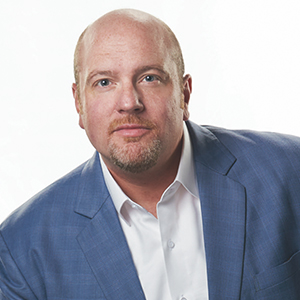 Greg Petraetis is the senior vice president and general manager of Midmarket and Partner Ecosystem at SAP North America.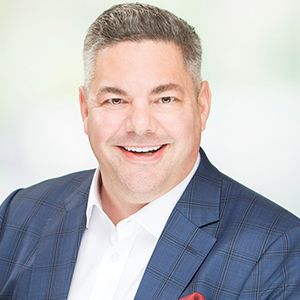 Nick Maglaris is the vice president of Midmarket Strategic Innovations at SAP North America.