The Pros of a Platform-Based Approach
Today's law firms and professional service providers are increasingly leveraging technology to streamline back- and front-office operations and create value for the business.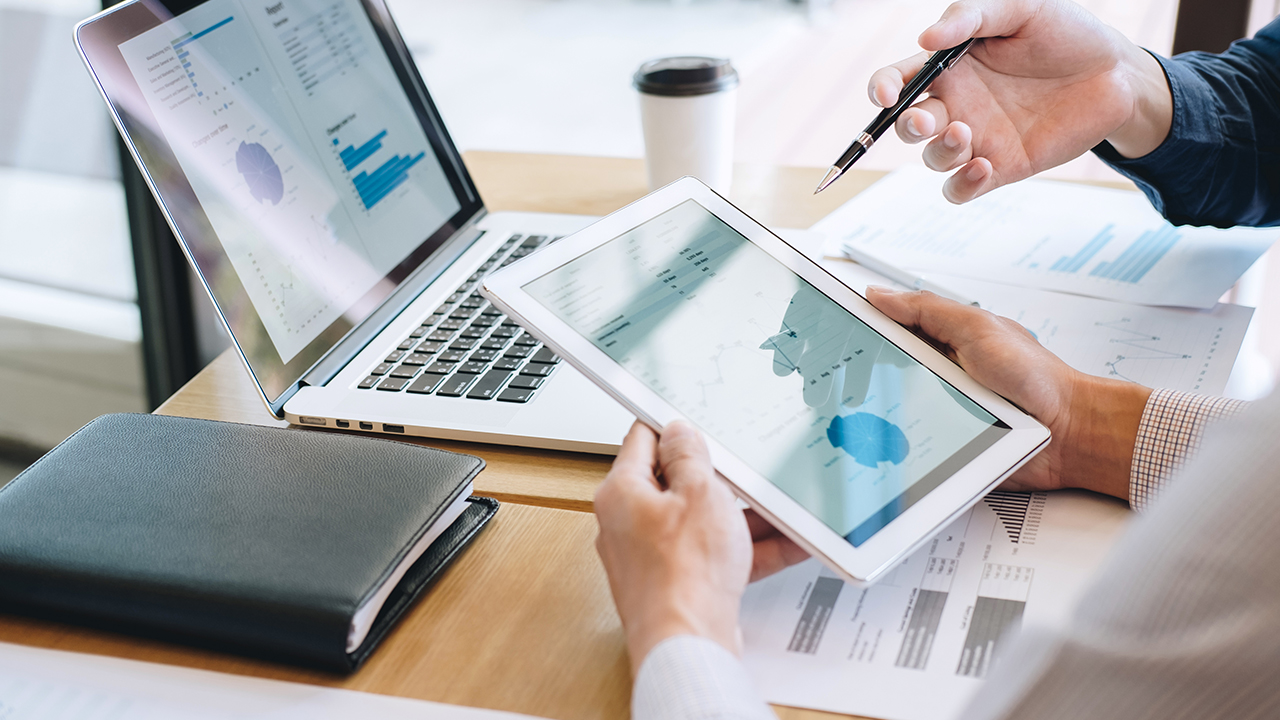 This article is sponsored by Fulcrum GT. This story originally appeared in the Fall 2021 print edition of the Middle Market Growth Future of Work Special Report. Read the full report in the archive.
Today's law firms and professional service providers are increasingly leveraging technology to streamline back- and front-office operations and create value for the business. Neil Butten, managing director UK at Fulcrum GT, which provides the legal industry's most powerful enterprise practice management solution, discusses the difference a platform-based approach can make for today's firms.
Q. What is the status quo for law firms when it comes to implementing technology solutions?
Many law firms are playing catch-up right now. Traditionally, they have underinvested in systems as compared to other industries; manual processes and spreadsheets are still very much the norm. Today, more and more firms are looking to implement tech-enabled solutions that provide them with real controls and enable them to streamline processes— making interactions with lawyers more efficient, replacing disparate systems with one platform, improving reporting and analytic capability, solving data quality challenges and more.
Q. How can a platform-based approach help?
Many technology strategists will tell you about the benefits of the latest machine learning, automation and natural language processing technologies. But these solutions only work if you have the right foundation. A platform-based approach enables firms to standardize their processes and spend their time looking outward to new opportunities, rather than focused inward on fulfilling manual processes. Freeing up these resources can be transformational. A platform reduces or mitigates many of the hidden costs of doing business, increasing shareholder value. Firms without a solid technology platform are less agile and available to respond to changing trends and new opportunities. Our platform helps shift the firm mindset away from simply keeping the lights on and more toward activities that drive real business changes, improving employee satisfaction and the bottom line.
Q. What's the most important driver of success when implementing new technology?
Having a clear mandate for change is key. In some cases, our clients do a capability assessment themselves prior to partnering with us; otherwise, that assessment comes the moment we begin the process of implementing our products. The biggest contributor to success is alignment for change across the whole organization and a project team that is incentivized to deliver for the organization. We've built a whole suite of change management activities into our delivery solution to help firms identify the right audiences to engage with, ensuring training is well-timed, and encourage effective communication. We recognize that every firm has its own culture and nuances, so the process will be slightly different every time. But for every organization, implementing technology is a chance to drive additional profitability, provide employees new opportunities for career progression, enable a higher standard of client service, and make workers' jobs easier on a day-to-day level. Implementing a new system does require work, but ultimately it will allow more attention to be directed toward value-added tasks.
Q. How is Fulcrum GT's platform different from other options in the marketplace?
Unlike a lot of technology services providers, we come with a prebuilt solution on day one. The Fulcrum portfolio of solutions is built to deal with the requirements of law firms, large and small. Many of our employees—myself included—were once former clients or have experience in the legal industry. Our functional and technological expertise allow us to deliver more rapidly and on much tighter time scales than our competition, reducing delivery risk. A typical competitor might deliver their product in 2 or 2 1/2 years, whereas Fulcrum can deliver in as little as 12 months for larger firms, or 6 months for smaller firms. This means there's less risk that executive sponsorship will change and fewer opportunities for people to cycle off the project and disrupt the project. Shorter delivery timescales also help our clients recognize benefits much more quickly.
Neil Butten is a managing director in the UK at Fulcrum GT.