The Arrival of Seamless Parking
Relying on decades-old meters and ticket machines, technology platform Arrive found parking structures to be fertile ground for innovation.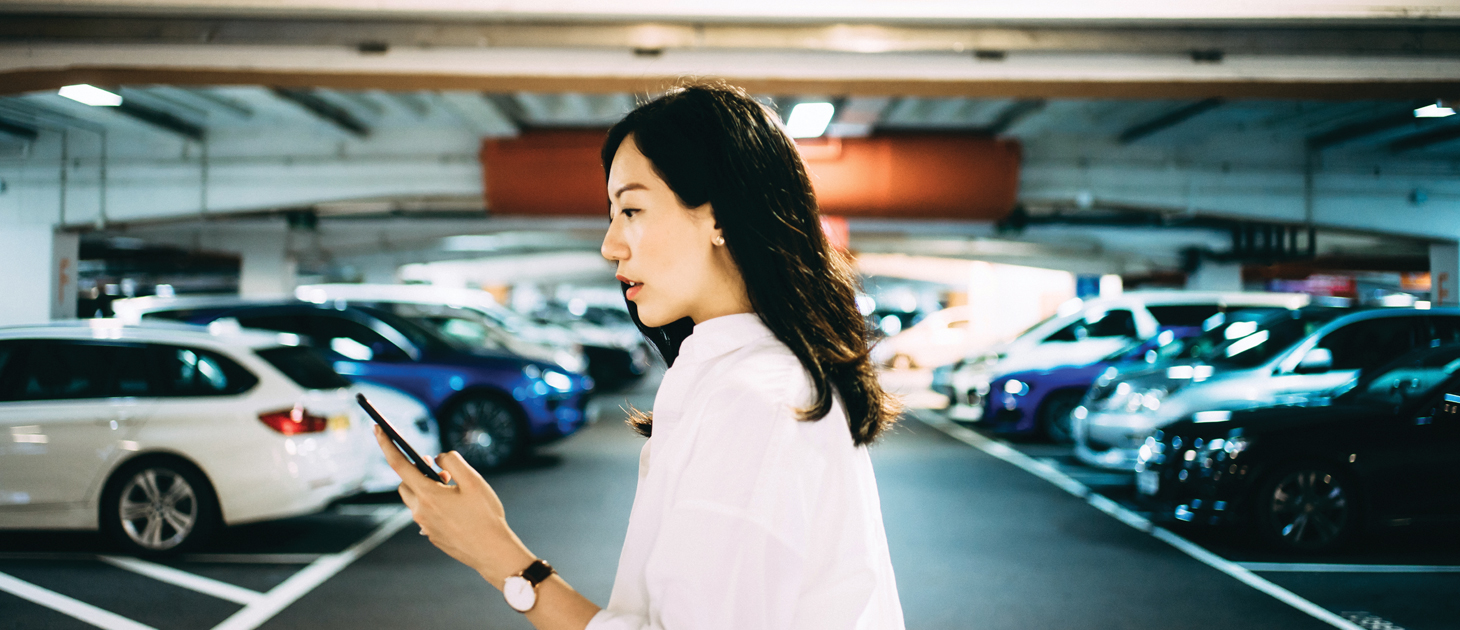 This story originally appeared in the May/June 2020 print edition of Middle Market Growth magazine. Read the full issue in the archive.
Finding a parking space is something drivers do every day without much thought. Dan Roarty was among those who didn't pay much attention to it, until the founders of Chicago-based tech company Arrive approached him in 2017 to talk about parking's role in the future of mobility.
"We talked about car-sharing, rideshare scooters and bikes, fractional ownership of cars, electric vehicles, autonomous vehicles and hyperloops," says Roarty, who is now Arrive's president and chief operating officer. "What became clear to me is that parking was a necessary ingredient to the success of all of those things."
With decades-old meters and ticket machines spread across thousands of operators throughout the U.S. and Canada, the parking industry was unable to integrate the latest mobility platforms, like mobile phone applications, let alone those in the future—but it was fertile ground for innovation.
In its early days, Arrive focused on its mobile apps, BestParking and ParkWhiz, which help drivers reserve parking spaces in lots and garages. The company today has hundreds of properties that use its technology in dozens of cities across North America.
Arrive also boasts other innovations, including "beacon technology," which integrates the company's software with new vehicle models, allowing them to automatically pay for parking without coins, cash or cards.
In an effort to expand its offerings beyond apps, Arrive has built relationships with third-party companies, such as Ticketmaster and Amazon, to create what the company calls a "seamless" parking experience.
When a customer buys tickets through Ticketmaster, for example, the vendor offers the option to include the cost of parking in their purchase. Using information from Arrive, Ticketmaster also provides directions to the parking space. Similarly, if a user asks Amazon's Alexa for help finding a spot to park, the virtual assistant uses Arrive's technology to locate one.
Arrive has also established relationships with event venues like Madison Square Garden, airlines and car rental services.
This focus on building partnerships is what attracted NewSpring Capital to invest in Arrive in 2018, according to the firm's general partner Glenn Rieger, who was part of the $20 million deal.
"Other companies focus too much on marketing, and that's not where our interest was," he says, praising Arrive's focus on relationship-building. "We'll get to many more customers that way."
Even as other mobility technologies advance, Roarty sees a bright future for parking infrastructure, especially as urban populations grow.
He envisions parking areas becoming "multimodal hubs" that will seamlessly bundle mobility services from rentable scooters and bikes, locations where Uber and Lyft drivers can temporarily park their vehicles outside of peak hours, and charging stations for electric cars. When the time comes, these hubs can house autonomous vehicles while they await their next passenger.
"Even if there are less cars on the road, higher population density is certainly going to mean fewer parking spaces," Roarty says. "So, the hype for the available spaces will continue."

Benjamin Glick is Middle Market Growth's associate editor.