The sooner a private equity firm begins discussing plans for its future leadership, the better.
Wind Point Partners is a case in point. Early conversations, followed by years of planning, set up the Chicago-based private equity firm for its successful leadership transition. Spurred by its forward-thinking senior partners, Wind Point laid the groundwork for a gradual succession, culminating in a formal transition to the new leadership team with the initiation of Wind Point's eighth fund in April 2016.
A decade earlier, the firm's senior partners, Bob Cummings and Rich Kracum, began actively planning for the succession by moving to secondary leads on deals and ensuring Wind Point's limited partners had increased exposure to other partners at the firm. "By the time the transition took place, it was clear to investors that the recent track record was attributable to the next generation," says Nathan Brown, a managing director at the firm.
Today, Brown and four other managing partners make up Wind Point's leadership ranks. Their average age is early- to mid-40s, but their average tenure at the firm is 15 years, Brown says. Some of the partners have worked together for as many as 18 years.
Cummings and Kracum, who both joined Wind Point in the mid-1980s, ensured the firm's current leadership team was prepared for all aspects of running the firm. Early on, they transitioned tasks such as IT, compliance and office-space selection, and eventually handed over responsibility for critical human resources decisions, including those related to compensation, hiring, promotions and terminations.
Face-time with limited partners was a critical piece of the transition to ensure investors were comfortable with Wind Point's next class of leaders, a process that began years before the formal transition.
"I think 15 years ago I was first given the chance to be the emcee at an advisory board meeting," Brown recalls. "From then forward, Rich and Bob made sure the other partners were seen in key speaking roles and in leadership roles by our LPs."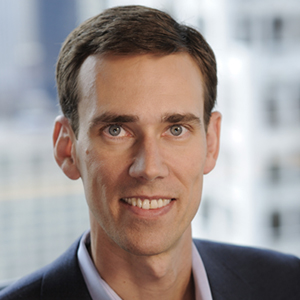 Many Wind Point investors have commented positively on how the succession was handled, Brown says, adding that at least one LP has provided Wind Point as a reference to other GPs undertaking succession planning. For continuity, Cummings and Kracum remain  senior advisers. They both invested in Wind Point's most recent fund and serve on several boards of portfolio companies from past funds.
Reflections
Despite the success of the transition, in hindsight there are things that Brown says the firm would handle differently. Wind Point  focused heavily on its LP communication strategy, but it paid less attention to communicating the transition to other key stakeholders, including employees, portfolio company CEOs, investment bankers, lawyers and other partners. Brown recommends creating a plan to relay internal changes to this broader group of stakeholders.
He also suggests hiring a third party to facilitate succession discussions. Wind Point retained an organizational consultant following its transition to help the current leadership team redefine its mission and communicate long-term goals. But Brown says involving  someone earlier in the process to help guide conversations among the partners would have been helpful.
Ultimately, the key is to begin having conversations about the future well in advance, according to Brown.
"Have the discussion around succession sooner and more frequently than is comfortable, even though it may seem early," he says. "It  helps to socialize the key issues, and even if those key issues aren't decided, it's helpful to understand what each partner is thinking and looking for over the longer term."
This story originally appeared in the July/August 2018 print edition of Middle Market Growth magazine. Read the full issue in the archive.

Kathryn Mulligan is the editor-in-chief of Middle Market Growth.