In Frankenmuth, Michigan, there's a tourist spot covering more than 40 acres called Bronner's Christmas Wonderland. The area is an unlikely place for a business that manufactures specialized components for IBM, NASA, Corning, and dozens of other prominent organizations. But that's the case for GLE Precision, located about five miles west of the self-proclaimed "world's largest Christmas store."
As a precision manufacturing company, GLE strives for small. That means gages, dies, and other parts with tolerances that are a mere fraction of a human hair's diameter. "Customers start coming to us if they have a tolerance that is less than .0001 inch," says Clint Bucholz, president of GLE. The company tackles tolerances measuring as small as .000003 inch and has inspection microscopes that magnify up to 2,000 times. Bucholz recalls the reaction of one newly hired manager who had a 40-year career at other manufacturing companies. "He came into my office with a handful of parts and said, 'This place is amazing. Everything fits in the palm of your hand, and the smaller it gets, the more valuable it is.'"
Colfax Creek and Victory Park Capital also saw the value of small. In 2015, the two firms acquired GLE, with Colfax Creek as the controlling investor. The new ownership has provided long-overdue investment in staff and equipment to help this Bridgeport, Michigan-based manufacturer build a bigger business.
"This place is amazing. Everything fits in the palm of your hand, and the smaller it gets, the more valuable it is."
Adopting an Orphan
Founded in 1961, GLE spent nearly 15 years under the umbrella of huge companies, starting with its purchase by SPX Corp., the global supplier of infrastructure equipment, in 2001.
Big umbrellas do have advantages—Bucholz notes that SPX was vital for GLE's survival during the economic downturn. In 2009, he watched other small companies in his industry go belly up. "They had cash flow issues," he says. "We were part of a big corporation, so that didn't impact us."
SPX's ownership helped GLE to survive, not thrive. Bucholz recalls overhearing an SPX executive say he didn't know what GLE did, but he knew "they just make money." Says Bucholz: "The business could have been growing exponentially, but they weren't investing."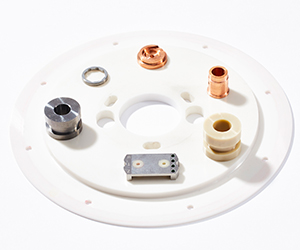 In December 2012, German manufacturer Bosch acquired the large SPX business unit that contained GLE for approximately $1.15 billion. Under that ownership, GLE remained an orphan company without investment. "If you needed a new roof, you got a new roof," says Bucholz. "But other technologies? No."
Jason Duzan heard about GLE Precision while he was a managing director at Chicago-based Glencoe Capital, where he'd worked since 1997. He liked GLE's high-margin business—about 20 percent—and nearly 80 percent of sales came from repeat customers in an array of industries, including water jet, medical, fiber optics, and aerospace. In 2010, GLE was signing non-disclosure agreements with Corning for work on fiber optics for 5G networks. That entailed a long development cycle—but it wasn't until late 2016 that GLE started to get sizable orders from the project. GLE will likely have plenty of additional orders, considering Verizon's announcement in April that it plans to buy at least $1.05 billion worth of Corning's fiber optic cable during the next three years. GLE also provides a component for a procedure (pending FDA approval) that allows open-heart surgery without cracking open the patient's sternum.
http://www.reuters.com/article/us-corning-verizon-idUSKBN17K201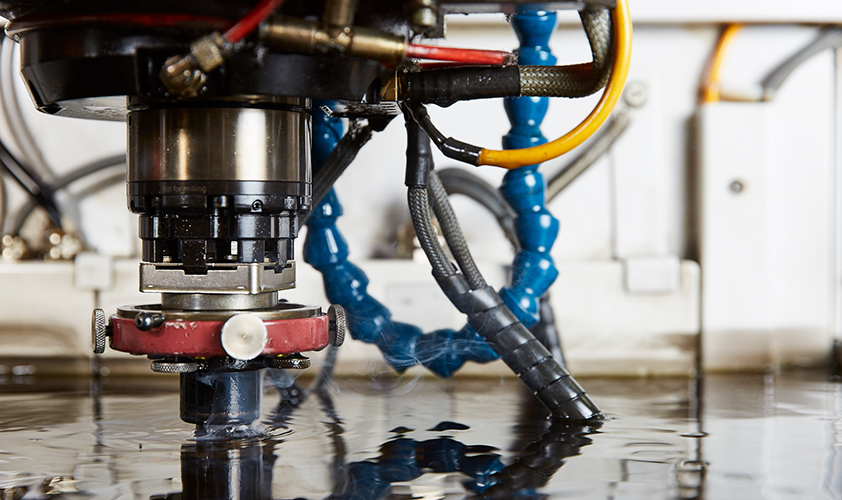 Unusual Diversity
GLE's business didn't rely heavily on a single customer — the largest one represented about 15 percent of sales, which is unusual for small businesses, Duzan says.
Another aspect that looked promising: About 30 percent of revenue came from outside the United States, including Mexico, China, Brazil, Israel, and Singapore. It helps that GLE products can easily fit in a UPS box, Duzan says.
"The other good thing was that it was owned by Bosch, and they are very process-oriented," he adds. That meant GLE already had systems in place that aren't usually found at small businesses. Also, Duzan had enormous respect for Bucholz, who had managed GLE since 2009. "He's business savvy, and a tireless worker," Duzan says.
"About 30 percent of revenue came from outside the United States, including Mexico, China, Brazil, Israel, and Singapore. It helps that GLE products can easily fit in a UPS box."
In November 2014, Duzan formed Colfax Creek Capital as a personal investment vehicle and a launching pad for an independent sponsor plan. He then partnered with Victory Park Capital to acquire GLE from Bosch. After about a year of negotiation, the deal closed in July 2015 and was worth approximately $10 million (In Jan. 2017, Duzan left Glencoe Capital and publicly launched Colfax Creek).
About one tenth of deals for Victory Park's small business strategy have come through independent sponsors such as Duzan, says Jason Brown, partner at Victory Park Capital Advisors, LLC in Beverly Hills, California, and chairman of ACG Global. "We work with people who have very specific value, whether it's situational or industry-specific, and Jason has a good history with corporate carve-outs," Brown says.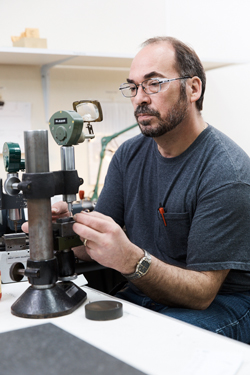 Staying Power
The average tenure for GLE employees is about 24 years. "That's one of the successes of the business," Duzan says. Regarding the union, he notes: "It's a partnership. It doesn't always go perfectly but neither do nonunion organizations … You have to build morale and culture."
That includes showing workers that the new owners want to invest in the business, not milk it for cash flow. One example is the company website, which was overhauled last year. Originally built in 2009 on a shoestring budget, it had never been updated, Bucholz says. "If you looked at it before, you would have said, 'Hmm, these guys look a little old—can they really do things that are state-of-the-art?'" A clunky online presence wasn't good for GLE, considering 40 percent of all new business comes through the site (GLE also receives about 30 percent of business from referrals). "We will continue to ramp up marketing, but the site redesign has more than paid for itself," Duzan says.
The new owners have also invested approximately $1 million on new equipment, including a laser and grinder.
The grinder is a piece of equipment that Bucholz has wanted since 2012. "It allows us to bid and be more competitive on half-million or million-dollar jobs," he says. The laser will help GLE expand its work for medical and tech customers, including chipmakers and fiber optics. "We've seen gross margin increase 10 points for everything that runs through those machines," he says.
Initially, employees weren't pleased about the new equipment and worried how the increased efficiency would affect their jobs. "But people have embraced it, because they see we are getting more sales," says Duzan, who's on site at GLE about once a month. "Now I walk into the shop and they're like, 'We need another one of those.'"
Headcount is up about 10 percent since the acquisition. "They had been on a hiring freeze for I don't know how many years," Duzan says. New hires included a controller to help with finances and another salesperson. "Pre-acquisition, the sales were really about answering the phone and email. Now we're trying to be more proactive," Duzan says.
Medical device maker Medtronic is one company that's been a GLE customer for more than 20 years. Doug Korth, mold repair technician in Medtronic's Minimally Invasive Therapies Group, says the company probably places orders with GLE at least a dozen times a year. Among other items, Korth's group produces approximately one million syringes each day, on average, in many sizes. Some of the production lines for syringes run close to 24-7. "It's surprising, you wouldn't think a plastic part would wear steel out, but things do wear out eventually," Korth says. "We want something with extensive longevity. We pay a bit more upfront for the high level of quality they have, but in the long run, we save money on replacement costs."
"They are focused on growing the business long-term. The biggest change I've seen is true collaboration."
Cultivating Culture
Since 2009, GLE has held celebration lunches (or sometimes stocks a freezer chest with ice-cream treats) whenever the company beats a monthly revenue record for a particular month. By early 2017, GLE had already set two monthly records, in February and in March.
When GLE reaches an all-time sales record, employees are rewarded with a company outing and clothing to mark the occasion. The last time that happened was 2012—employees went to a ball game and received monogramed windbreakers. Bucholz says there's a good chance that a record-breaking celebratory event will happen again this year. May's growth rate was at about 12 percent, and he says that with GLE's "very large and promising pipeline of new and developing product," that figure could reach 20 percent or more next year.
"They are focused on growing the business long-term," Bucholz says of GLE's current ownership. "The biggest change I've seen is true collaboration."

S.A. Swanson is a Chicago-based journalist who frequently covers business and technology.