Smart Succession
BKD, LLP, which has nearly 100 years of working with closely held companies, is especially well qualified to help PE groups find them.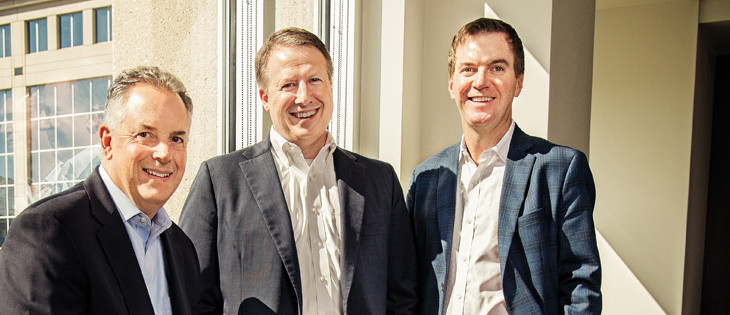 This content is brought to you by BKD LLP.
---
It's been said that some 10,000 baby boomers turn 65 every day. For boomers who own companies, the decision to retire is more complicated than just a retirement party and gold watch. In many cases, these business owners seek a liquidity event that will give them a comfortable retirement and also ensure the health and growth of the business. That creates a wealth of opportunity for private equity groups seeking to invest in the middle market.
BKD, LLP, which has nearly 100 years of working with closely held companies, is especially well qualified to help private equity groups find these businesses. Founded in 1923 and headquartered in Springfield, Missouri, the firm has grown to more than a half a billion dollars in annual revenue. Now, as more of these aging business owners are seeking liquidity, BKD has the trusted relationships and the expertise to introduce them to private equity buyers, says CEO Ted Dickman. "We analyze the quality of earnings, use our tax expertise in structuring deals and bring our specialty of data analytics into the due diligence process," he says.
In a recent survey by BKD of closely held companies, 40 percent of respondents said their businesses had never had a change of ownership or even a different CEO. Meanwhile, there's close to $600 billion in private equity capital in the market today, much of it moving to the middle market in search of quality companies, says Anthony M. Giordano, president and managing director of BKD Corporate Finance, LLC, a subsidiary of BKD, LLP. "This is often the biggest event that a family will experience while owning the business," notes Giordano, stressing that the firm takes a long-term approach to business.
A LONG-TERM APPROACH
BKD offers several services that help private equity groups find, evaluate, purchase and sell quality assets in the middle market. BKD Corporate Finance, its investment banking arm specializing in sell-side, buy-side and capital raising services, educates closely held businesses about the advantages private equity can offer when evaluating the client's liquidity options. For example, an insurance business was recently approached by several private equity groups but had little experience with such buyers. BKDCF consulted their client on multiple private equity liquidity options, including how each would impact the company. "We spent a year working with our client before we brought them to market, explaining to them the different types of deal structures available from private equity and the benefits a private equity partner could bring to their business," Giordano says.
BKD's transaction services division performs due diligence on earnings, cash flows and balance sheet movements, looking for any red flags, says Chris Dalton, partner and national practice leader of BKD's transaction services. "We make sure we—and the private equity buyer—understand the way the business operates," he says. Using our unique approach of "diligence through data analytics" and specialists with operational and IT experience, BKD extracts and analyzes data from business systems and thereby produces useful insights. "The sellers know their business well from an anecdotal perspective, but don't necessarily have the metrics to allow a secondary type of analysis or to prove the value proposition to third parties," explains Dalton. BKD analytics can slice and dice the data in many different ways, including revenue or gross margin by product, customer, geography and market channel. "We often uncover things—especially if this is the first time institutional capital is coming in to the business," he says.
ANALYTICS, NOT ANECDOTES
For example, BKD analytics helped a private equity buyer better understand a leasing business. Initially, the buyer was uncertain how the business was achieving such great returns, and suspected it may not have invested enough in equipment maintenance. If that were true, the buyer would need to make a large investment in capital equipment right off the bat. However, BKD was able to extract and summarize detailed data, showing that the company was profiting not by neglecting maintenance but by using a dynamic pricing strategy. Because of this analysis, "our client knew they had a good deal on their hands, and they were able to move forward with the transaction," Dalton says. "They even started using that pricing strategy in some of their other portfolio companies."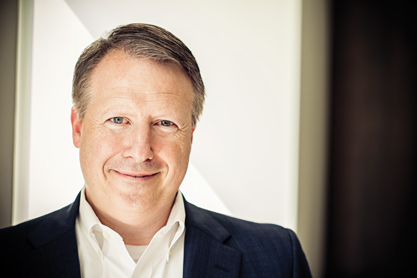 In another instance, private equity firm KLH Capital was evaluating a company, but could not get a clear understanding of the business from the general ledger. "We try to move the accounting from a cash basis to GAAP, but sometimes you can't do that using just the general ledger information," explains Will Dowden, partner at KLH Capital, which has $320 million in three funds. The firm hired BKD, which used its analytics to sort through data buried in the company's systems and reconstructed margins on projects, even though the company originally had not tracked that information. BKD produced estimates that allowed KLH to see profit by project, which resulted in a restructuring of the deal.
"Our legacy of serving closely held business matched with our experience in serving private equity-owned business has become a really valuable connection point."
JERRY HENDERSON
Partner and private equity practice leader, BKD
Most impressive, however, was BKD's strong rapport with the owner of the company, Dowden says. Even though the restructuring meant that part of the payout would need to be stretched over a couple of years and based upon meeting certain performance metrics, the owner understood why. When BKD showed him the data and analysis, he agreed with their assessment. "BKD got us through a conversation that otherwise could've been highly contentious," says Dowden. Instead, everyone was satisfied. "The seller got the valuation he wanted and we got assurance of the future performance of the business that justified our valuation," Dowden notes. "BKD provided excellent counsel. Now, whenever we have a potential acquisition with complicated issues, we call them."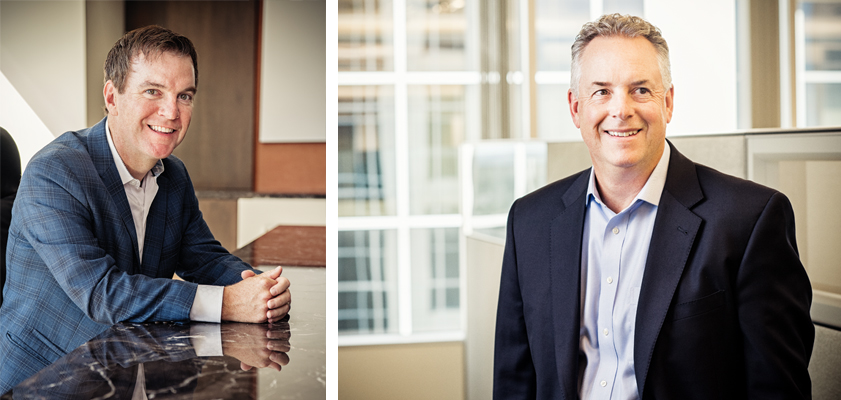 SPECIALIZED TAX SERVICES
BKD also offers specialized tax advice on the structure of transactions, an important and sometimes overlooked aspect of deals, according to Jerry Henderson, partner and private equity practice leader at BKD. Even if a specialist is not requested by the client, BKD brings one in "because in 19 of 20 transactions that specialist will find very significant value for our client," Henderson says.
Most recently, BKD launched an initiative, called BKD Next, to assist closely held companies through the entire life cycle of their business, including liquidity options and succession planning. It's all part of BKD's philosophy of taking a long-term view. "We spend time with clients to make sure we're addressing their ultimate objectives," says Giordano. "We may work with a client for five years before we get to the liquidity event, making sure their business is prepared to go to market and our clients understand all the liquidity options particular to their business."
"Our advisers take a long-term view and a broad perspective, showing family-owned businesses an array of paths in terms of succession," Dickman says. BKD's fluency in closely held businesses, and its knowledge of the nuances required in such relationships, is one of BKD's strongest competitive advantages. "We believe in getting a client talking about these issues and their options sooner rather than later," he says. "Then they can take some proactive steps to get their house in order to improve and bolster the value of the business."
The result is the large number of quality lower and middle-market companies that BKD brings to private equity buyers, which is especially valuable in today's robust, competitive deal market. "Our legacy of serving closely held businesses matched with our experience in serving private equity owned business has become a really valuable connection point," Henderson says.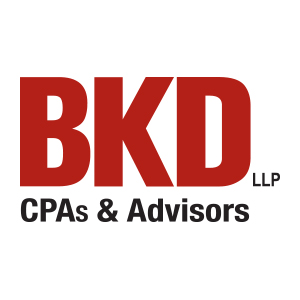 BKD, LLP's 2,360 CPAs and Advisors along with its wholly owned subsidiary, BKD Corporate Finance, serve clients in all 50 states and internationally. Our middle-market focus leverages expertise and due diligence to help PE firms make informed decisions, manage uncertainty and create value. BKD Corporate Finance combines the skills of investment banking and mergers and acquisitions together with the attention to detail of a national CPA firm to provide unmatched client service.