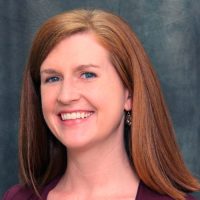 Kathryn Mulligan
Editor in Chief
Middle Market Growth
kmulligan@acg.org
In an effort to continuously improve news and content for our readers, we will be ending the Middle Market Growth Daily newsletter on Dec. 21.
We recognize that there are numerous daily news digests, and we want to ensure we're providing our readers with a product they can't find elsewhere. Based on reader feedback, we determined that the Daily newsletter—a roundup of articles from MMG and other publications sent to subscribers every weekday morning—doesn't fit that criteria.
We're currently exploring alternatives, including partnering with another content provider, which we hope to announce in early 2019. We will also be expanding our deal coverage on this website. If you've recently completed a transaction, please let us know about it by forwarding press releases and other details to editor@acg.org.
In the meantime, please be sure to subscribe to Middle Market Growth's weekly e-newsletter and follow MMG on Twitter, Facebook and LinkedIn to stay up to date on the trends impacting middle-market M&A. You can also access audio content via the Middle Market Growth Conversations podcast, available on Apple Podcasts and Google Play.
Thank you for your support of the Association for Corporate Growth and Middle Market Growth magazine, and we look forward to continuing to provide you with valuable coverage of the middle market.