Watermill Deal Has the Wind at Its Back
Watermill Group is betting on renewable energy with its investment in Cooper & Turner, a manufacturer of high-quality industrial fasteners used to help propel wind turbines.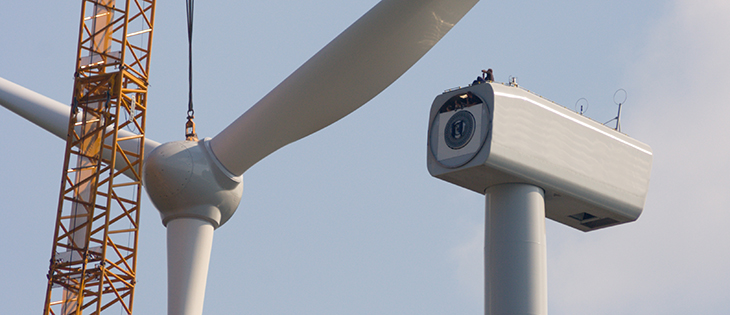 At face value, manufacturing high-quality industrial fasteners doesn't sound like a particularly exciting business. But when the fasteners are used to help propel massive wind turbines in the fast-growing green energy market, the story gets more interesting.
The promise of an expanding wind market was the impetus behind Massachusetts-based Watermill Group's buyout of the parent of Sheffield, England-based Cooper & Turner last August, says Julia Karol, Watermill's president and COO.
"The renewables sector is growing particularly fast," Karol says. "We're super excited about wind."
The Global Wind Energy Council, a trade group, forecasts that cumulative installed wind capacity will reach 800 gigawatts globally by the end of 2021, up from 486.8 gigawatts through 2016, the most recent year for which complete data is available. The industry has been growing by more than 10 percent annually, led by large markets such as Asia and Europe.
Product Offerings 
Cooper & Turner provides a range of fasteners for the wind turbine market, including for:
Nacelles
Blade to Hub
Tower Construction
Transition Bolts & Studs
Wind turbine makers represent an important segment for Cooper & Turner's high-grade bolts, studs and anchors, which the company says can safely withstand extreme environments. In the U.K., for instance, expansion of wind turbines in the North Sea is boosting demand, Karol says. Meanwhile, in China, where many cities are plagued by high levels of air pollution, attention is steadily shifting to renewable sources of power.
In addition to wind turbines, Cooper & Turner's fasteners are used for critical infrastructure projects, such as tunnels, rails and general construction, as well as applications in the oil and gas industry.
"Watermill really looks for industries that are going through transformation in one fashion or another," Karol says, adding that recent technology improvements are allowing for more offshore installations of windmills.
The company's recent numbers reflect its growth potential. Karol says year-over-year revenue is accelerating by an expected 25 percent, up from 14 to 15 percent prior to the acquisition.
This edition of Quick Takes originally appeared in the May/June 2018 issue of Middle Market Growth. Find it in the MMG archive. 

Deborah L. Cohen is former editor-in-chief of Middle Market Growth.