Q&A: Hiring Talent Where Talent Lives
Globalization Partners' Rich Coffee speaks with Katie Mulligan about today's global recruiting environment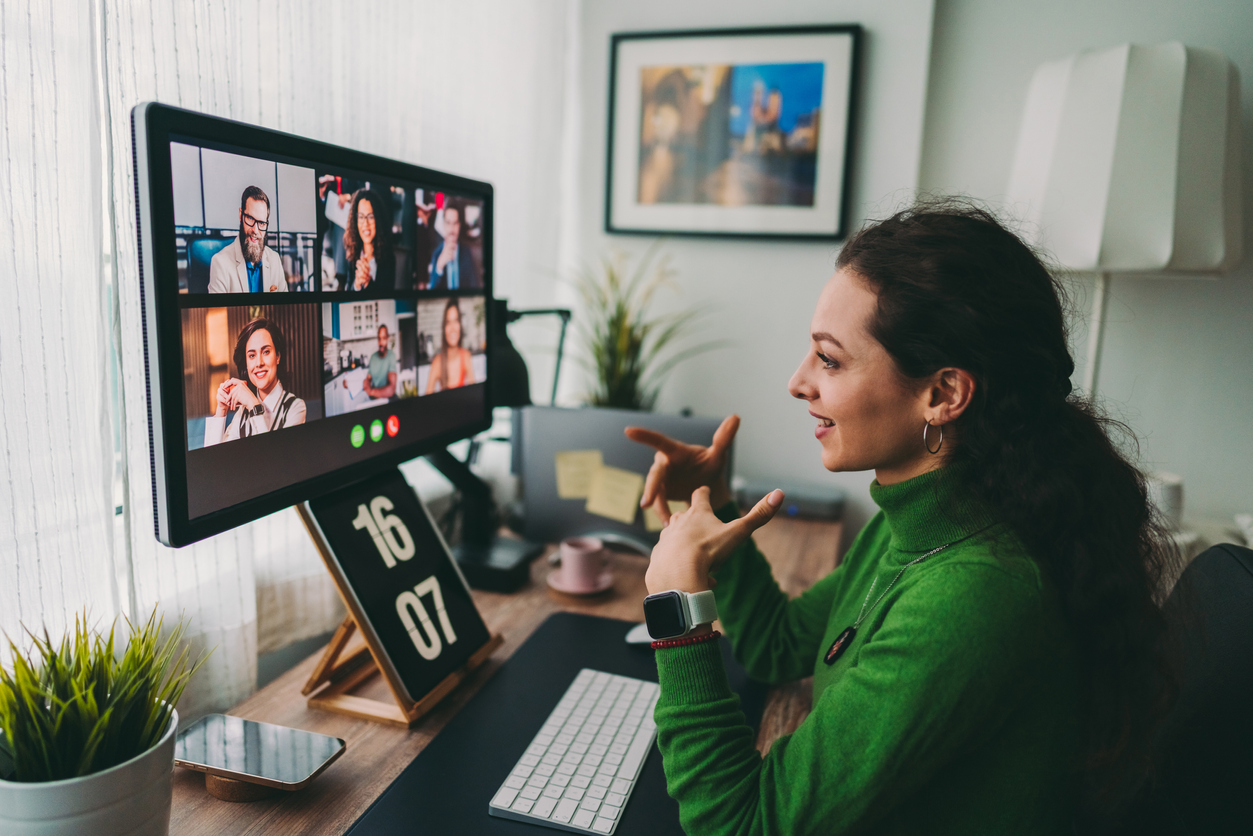 Recruiting and retaining talented employees continues to be a challenge for U.S. companies of all sizes and across industries, and it's prompting some businesses to look internationally for their next hire.
Rich Coffey, director of strategic partnerships at Globalization Partners, spoke with GrowthTV's Katie Mulligan about how the recruiting environment is being impacted by remote and hybrid work, and how companies can successfully pursue a global hiring strategy. A lightly edited version of that conversation follows, and the video interview is available in our archive.
Katie Mulligan: Rich, have you noticed a change in how companies think about hiring internationally?
Rich Coffey: We've found that our conversations about the Employer of Record model have shifted a little bit over the past few years. (An Employer of Record allows a company to hire around the world without setting up a legal entity; the Employer of Record serves as the legal employer.)
Back in the day, companies were looking to expand and grow abroad. Now, they're looking for global talent versus actually expanding within the country itself. In our conversations with companies, it's clear they have a lot of recruiters out there because there's a talent crunch in the United States. With an Employer of Record model, and the fact that we have the ability to help businesses with recruiting as well, that helps them find talent where the talent actually lives.
KM: For companies that want to tap into the global pool of talent, how do they go about finding the right people?
Back in the day, companies were looking to expand and grow abroad. Now, they're looking for global talent versus actually expanding within the country itself.

Rich Coffey

Globalization Partners
RC: It's a common question. We work lot with private equity and venture capital investors, and I'll give you an example of an interesting question in the VC market: A new company grows in the United States, then it gets $3 million of seed money. It needs to hire six folks. It puts recruiters out there, but they can't find a talent. Then all of a sudden they're like: How do we grow within the market that we need to grow into?
I think the first thing that you want to do is you want to hire in hubs. Companies should ask themselves, what market do I want to go into? Do I want to go into Latin America? Do I want to go into Europe, the Middle East or North Africa? Do I want to go into Asia-Pacific? Based on that answer, you want to find a partner that can actually help with that.
We have something called Globalpedia directly on our website, where you can research 187 countries in which Globalization Partners does business. I think that's the first place to start, by asking the question: Where do you want to grow and how can we get you there?
KM: What other considerations should companies keep in mind as they pursue a global hiring strategy?
RC: Partnering with the right firm is extremely important. Globalization Partners has a great partner ecosystem where we can help pivot over to global payroll solutions, if a company outgrows the market itself, from an Employer of Record perspective.
We just developed something called G-P Recruit. We have about 20 to 25 different recruiters that help us source talent within specific countries. It's a service that's growing, and it's a key differentiator between us and our competitors. Not only can we find talent, we can put those individuals directly on our payroll platform, take care of their benefits, and we're fully compliant for those folks. We have HR experts within the country and we have probably about 25 to 30 different legal staff that can help out as well.
KM: Can you point to a complicated situation that illustrates why it's important to have a partner that can manage employee solutions internationally?
RC: One recent example relates to what's going on in Ukraine. A lot of folks are transient right now. Many people are moving from Ukraine—if they're allowed to. Folks are migrating to Poland and other countries, and they're in situations where they need visa help. A lot of companies in Ukraine and Russia are having difficulties holding on to talent and keeping track of employees. Globalization Partners is able to go to different countries. We're able to help with the visa support and get them up and running from a payroll perspective—no matter where they are.
 Watch the full conversation below: