Plenty of ink has been spilled about Amazon's recent push into traditional retail. The retail model as we know it is being redefined by a host of factors, including technology and changing consumer needs in a hectic world. What this means for retailers—and the private equity investors behind them—remains to be seen.
Leonard Green & Partners is probably asking the same question. News outlets reported in September that the firm was the top candidate to take luxury retailer Nordstrom private, but the would-be deal was tabled until after the holidays, a delay that likely signaled lenders' increasing wariness of the sector; a large share of 2017 retail bankruptcies, including Toys "R" Us and Eastern Outfitters, were owned, at least partly, by PE.
To be sure, PE does a world of good in plenty of situations. But there's a big difference between helping distressed companies and distressed industries, and retail as an industry is looking pretty distressed these days.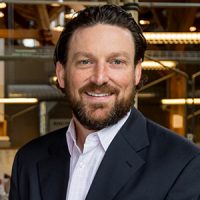 PREDICTABILITY, THE CORNERSTONE OF PE, IS NOW IN SHORT SUPPLY.
What will the industry look like if Amazon becomes the largest retailer in the world? Does Amazon even know? Such a fast-changing market might be exciting for consumers, but PE investors don't seem quite as thrilled.
PE's newfound hesitation is showing up in the numbers. U.S. retail deal activity is down sharply this year—both PE and M&A activity were set for big year-over-year declines as this magazine went to press. Once a hotbed of PE investment, retail has become a risky play in the span of a couple of years. PE shops pride themselves (we think rightly so) on finding undervalued opportunities. Going forward, we wouldn't be surprised if PE's approach to retail is permanently tweaked. Finding the right balance between physical stores and online shopping will be key—PE firms like L Catterton and TSG Consumer Partners have been able to capitalize on narrow retail niches. Success ultimately hinges on understanding where the consumer wants to shop and making that channel most compelling. Infrastructure is less important today than consumer engagement and demographics, and many firms will need to redefine their value proposition in the new landscape.
Predictability, the cornerstone of PE, is now in short supply. Moreover, all those Prime members in Amazon's loyal customer base have come to expect free shipping and same-day delivery, not to mention low prices. Those are hard expectations for middle-market retailers to meet, and PE is having a harder time, at least for now, identifying future survivors in a new world order defined by Amazon.
It's often said that Amazon founder Jeff Bezos has an obsession with customer experience; based on his company's success, it's hard to think of a more important factor for retailers to consider going forward. Far from destroying the retail industry, Amazon might actually be reviving it. For now, PE seems to be taking a back seat and waiting for the dust to settle, while troubled retailers are taking cues from one of their own instead.
This edition of "Midpoints by John Gabbert" originally appeared in the January/February issue of Middle Market Growth. Find it in the MMG archive.