Prime Your Firm for the Additive Manufacturing Wave
If you've been awaiting the arrival of additive manufacturing, your patience is about to pay off.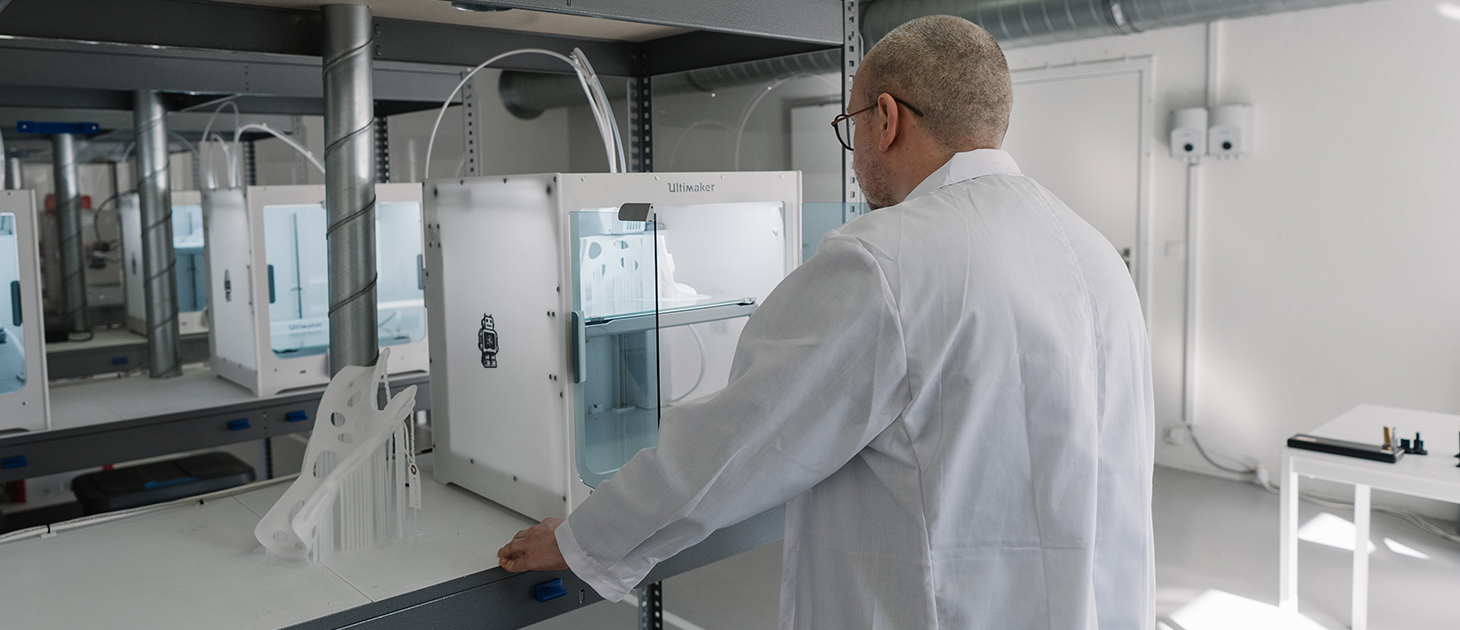 Additive manufacturing was born in the 1980s alongside cell phones, Apple computers and gaming consoles. Some of those innovations matured so rapidly, they're now obsolete. This is in sharp contrast to 3D printing, which at best, can be described as a slow revolution.  
Casual observers likely use the term 3D printing. For this article, we'll use the industry term additive manufacturing to refer to the process of building an item by fusing material together as guided by computer-assisted design. The term alludes to 3D printing on an industrial scale, which may necessitate more advanced techniques than the fused deposition modeling (FDM) or fused filament fabrication (FFF) processes found in hobby 3D printers.  
If you've been one of the ardent fans of this technology, your patience is about to pay off. On the other hand, if you've been disenchanted by the slow and uncertain nature of the technology, now is the time to take a second look.   
This is according to Stephen Butkow, managing director of electronics and industrial technology at Stifel. He said a number of factors have changed—or are changing—so rapidly that he expects additive manufacturing to become a primary production method across sectors in the next five to 10 years.  
Here's how he describes some of the circumstances driving the industrialization of additive manufacturing:  
The preponderance of positive signals for additive manufacturing doesn't mean this niche is without risk. In late 2019, a report from Deloitte outlined the roadblocks preventing the widespread implementation of additive manufacturing. They include the need for standardization in materials, equipment and processes of additive manufacturing.  
As the report explains, "The economic success of AM technologies depends on the degree to which manufacturers can ensure that properties of the materials used to make the required shapes meet the industry's pre-defined and accepted norms or standards. Currently, only a few materials can be processed within the required quality specifications, and there is still standardization necessary for those that can."
Investing in additive manufacturing now means a bet that this standardization issue, among others, will soon be ironed out. Experts say that's a good bet based on the speed of change. In fact, international organizations have already published more than 30 standards, and another 60+ are under development.  
Butkow said this kind of momentum will go a long way toward smoothing other roadblocks, such as regulatory requirements:
So let's say you're convinced and would like to get a leg up on the competition by investigating additive manufacturing; where do you start? Do you invest in in-house capabilities or look for contractors and partnerships?  
Butkow said one tried and true strategy for the middle market is to find a target that can use software and other digital technologies to provide added value to an existing customer base. In that same vein, Andrew Rush, president and COO of Redwire, which develops infrastructure for use in space, suggests fine jewelry companies are a sector to look into. Data from the search engine Grata bears this out.

Candace Adorka is a content editor for Next Target and Middle Market Growth.