PE Weekly: Dealmakers Target Workforce Services
M&A transactions this week include deals focused on employee wellness, compensation and DEI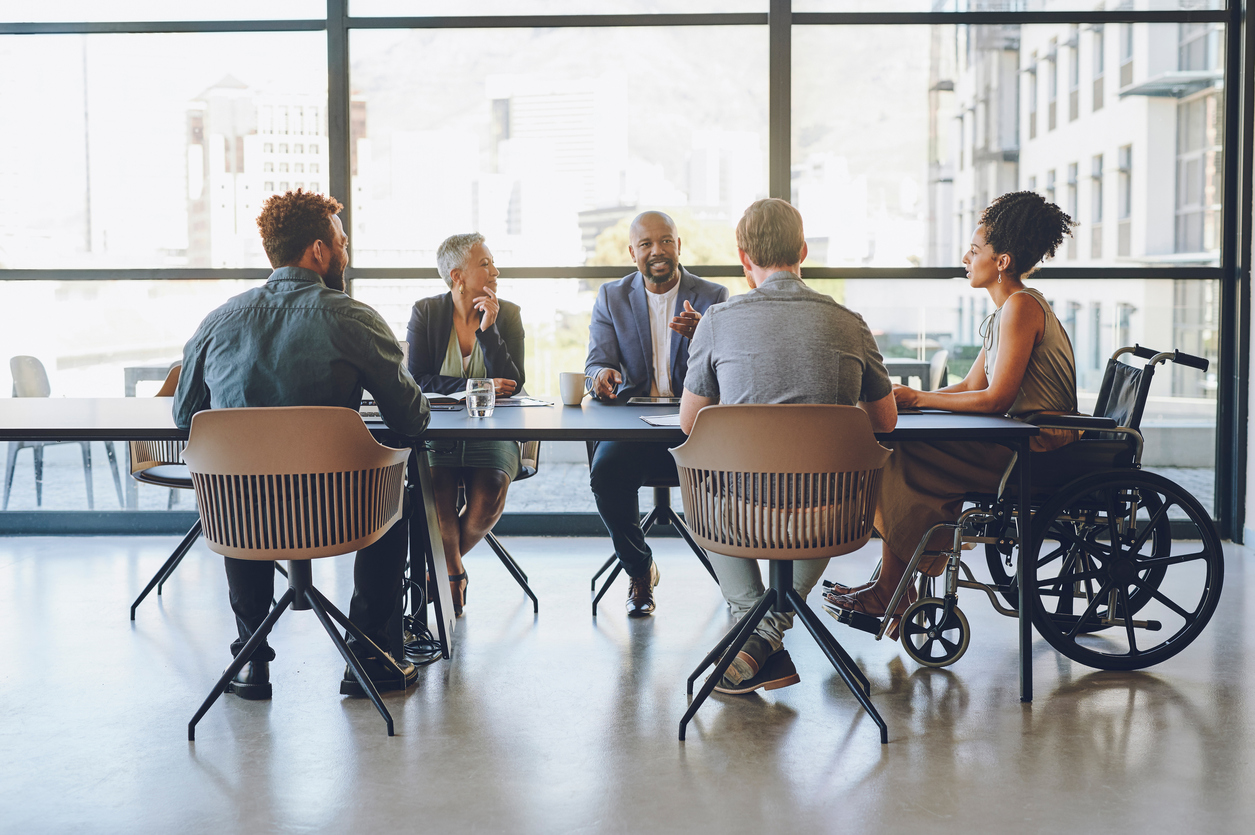 M&A activity this week reached a variety of industries including industrials and business services. Talent-related services emerged as one standout sector as investors targeted workplace DEI, employee wellness and compensation. Explore the latest transactions across the middle market below.
Platform Investments
York Private Equity Backs Physiatry Group. York Capital Management's private equity arm York Private Equity announced it has made a growth investment in physiatry group Comprehensive Rehab Consultants, according to a press release. The behavioral health company provides physiatry, psychiatry and care transition services. Through York's support, Comprehensive Rehab Consultants plans to expand its service offering and reach more patients by geographic growth.
ArcLight Capital Acquires Kleen Energy Systems. ArcLight Capital Partners, a middle-market investment firm focused on the infrastructure sector, said it has completed its acquisition of Kleen Energy Systems, a natural gas combined-cycle plant. The investment results in ArcLight retaining indirect ownership interested in the company, including 100% of preferred equity and a minority common equity ownership interest. The firm acquired the assets from Sojitz Corporation of America.
Cathay Capital Backs Dental Practice. Cathay Capital, a private equity and venture capital investment firm focused on the middle market, has invested in Parkview Dental Partners, a dental practice with 22 locations in Southwest Florida. The announcement noted Cathay's backing will help Parkview expand in Florida's dental services market by acquiring new practices and introducing ancillary dental services to its current offering.
RidgeLake Partners Acquires Minority Stake in Gridiron Capital. Middle-market private equity firm Gridiron Capital announced that RidgeLake Partners has acquired a minority stake in the firm. RidgeLake is a strategic partnership between OA Private Capital and Apogem Capital, and is focused on acquired non-control equity interests in middle-market PE firms. Gridiron said that the investment from RidgeLake will support continued growth for the firm and its portfolio companies, allowing it to continue investing in consumer, B2B and B2C services, and industrial industry segments in the U.S. and Canada.
Macquarie Capital Acquires Energy Testing Company. Investment firm Macquarie Capital Principal Finance announced in a press release this week its acquisition of Camin Cargo Control Holdings, a provider of testing, inspection and certification services to the energy sector. The investment followed middle-market private equity firm Metalmark Capital Partners' exit of the business. Macquarie Capital said the investment is part of its private equity investing strategy, and the transaction is expected to close by the end of the year.
Add-Ons
Thompson Street and Endicott Capital Portco Acquires Advertising Business. MediaRadar, a media and advertising sales intelligence business and portfolio company of private equity firm Thompson Street Capital Partners as well as investment firm Endicott Capital, announced its investment in Vivvix. The add-on transaction adds Vivvix's advertising intelligence capabilities to MediaRadar for a more holistic offering to the advertising industry, a press release noted. MediaRadar acquired the company from its previous parent company Kantar Group, a media consulting company.
Strategics
UPS Acquires Logistics Company from Quad-C. Quad-C, a middle-market private equity firm, announced its exit of logistics company MNX Global Logistics to global logistics provider UPS, according to a recent press release. MNX provides time-critical life sciences, healthcare and medical device shipping services, while also servicing aircraft, industrial and automotive supply chains. During its time as a portfolio company of Quad-C, the business introduced new business lines, automated key workflows and acquired a stake in a U.K.-based logistics provider.
Salary.com Acquires Enterprise Compensation Planning Company. Salary.com, a compensation management software provider, announced this week its acquisition of HCR Software, the maker of compensation planning software CompXL. The investment expands Salary.com's existing data and software solution to facilitate talent pay and incentive decision-making.
Workplace Options Acquires Employee DEI Platform. Workplace Options, which provides mental health solutions for employees, announced its acquisition of Diversity Movement, according to a recent press release. Diversity Movement is a consulting firm focused on diversity, equity and inclusion (DEI), and Workplace Options' investment in the company expands its employee wellbeing and mental health services, the company noted.
Exits
Comvest Exits Utility Manufacturer to Strategic Acquirer. Comvest Partners, a middle-market investment firm, announced its exit of Systems Control, a manufacturer of utility and electrical solutions. Another utility and electrical solutions manufacturer, Hubbell Incorporated, is acquiring the business. Comvest first invested in Systems in 2018.
Tiger Infrastructure Exits Modern Aviation from Fund II. Tiger Infrastructure Partners, a private equity firm focused on the infrastructure sector, has announced the exit of Modern Aviation, a fixed base operator platform that Tiger first acquired in 2018. During its time with Tiger, the company acquired 16 new locations through nine add-on investments. Tiger Infrastructure is exiting its Fund II investment in the company to Apollo in a transaction that will see Tiger investing new capital with Apollo to support Modern's future growth.
Levine Leichtman Exits Fleet Workplace Safety Company. Levine Leichtman Capital Partners, a private equity firm based in Los Angeles, announced the sale of workplace safety and training solutions provider Smith System Driver Improvement Institute. Smith System targets the large commercial fleet sector with its driver safety training services. Levine Leichtman has sold the company to middle-market private equity firm MidOcean Partners.
Fundraising
Harvest Raises $5.3 Billion for Middle-Market Investments. Private equity firm Harvest Partners, which focuses on investing in middle-market companies in North America, announced a completed fundraise of $5.34 billion in capital commitments. Its fund, Harvest Partner IX, surpassed its initial $5.25 billion fundraising target, a press release noted. Harvest will continue its investment focus on the business and industrial services, consumer, industrials, healthcare and software markets.
Insights
Audax, H.I.G. in Legal Battle Over Software Portco. Private equity firms Audax Group and H.I.G. are caught up in a legal battle related to the sale of telecom software business Mobileum to H.I.G. last year. In October, H.I.G. filed a lawsuit accusing Audax of fraud, claiming Audax misled H.I.G. over the financial strength of the acquisition target. Tensions escalated earlier this week when Audax countersued H.I.G., claiming H.I.G. breached its contract with Audax by not consulting with Audax on key business decisions despite Audax retaining a minority stake in the company. Analysts say the lawsuits are a rare case of private equity firms carrying out legal disputes in the public sphere instead of quietly settling internally.
Middle Market Growth is produced by the Association for Corporate Growth. To learn more about the organization and how to become a member, visit www.acg.org.