PE Weekly: Unilever Carveout May Signal Consumer M&A Opportunity
As enterprise services and manufacturing drive M&A volume, Unilever's sale of Suave could signal opportunity for consumer-focused transactions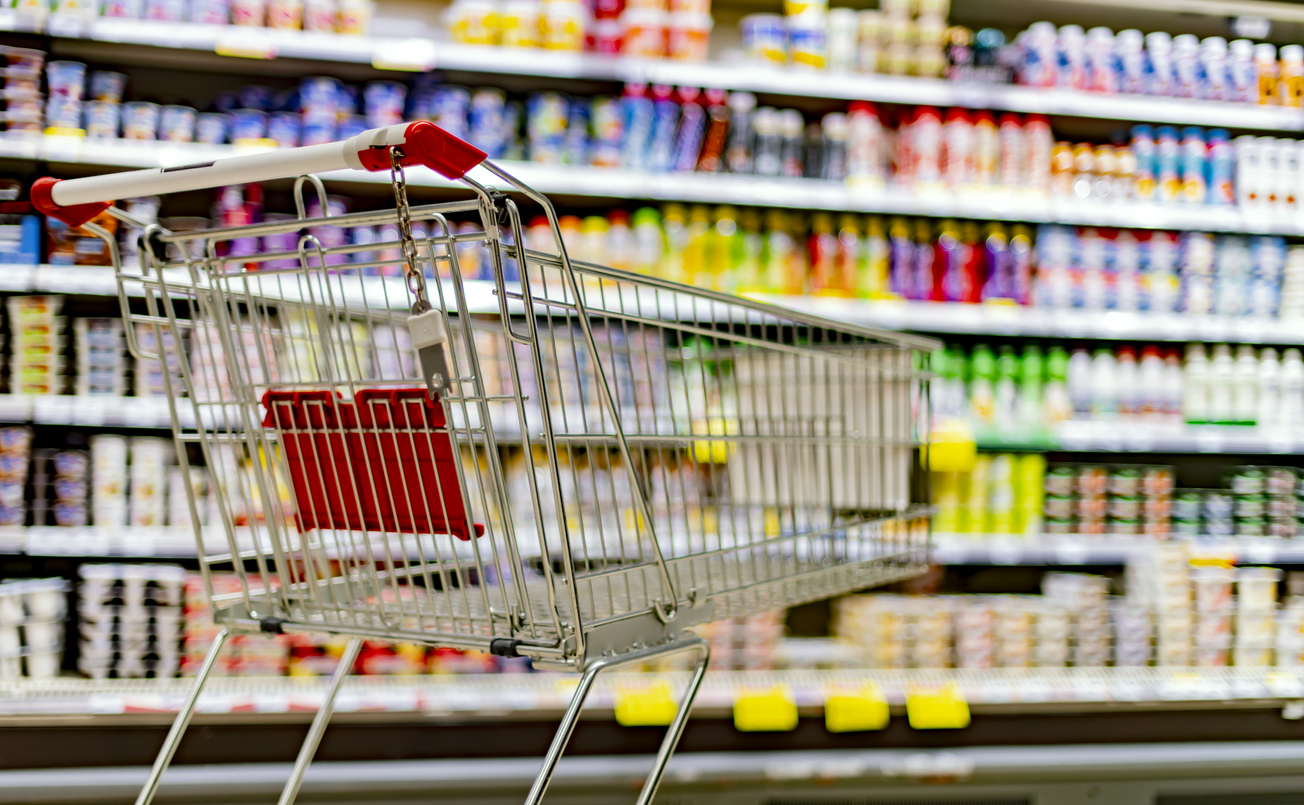 Dealmakers in the middle-market continue to search for non-cyclical investment opportunities, with enterprise services, manufacturing and other B2B-focused businesses driving the majority of M&A volume this week. But macroeconomic conditions are forcing many larger companies to look inward and streamline operations, creating carveout opportunity in a variety of sectors—including the consumer space.
Unilever's exit of the Suave beauty and personal care brand to a middle-market private equity firm is one example of how consumer-focused M&A volume hasn't entirely disappeared. What's more, the close of a new fund gives further evidence of confidence in the corporate carveout opportunity. Find out more about the transaction, plus a flurry of other deals announced this week, in our roundup below.
Platform Investments
Monroe Street Acquires Criminal Justice Electronic Monitoring Business. Monroe Street Partners, a Chicago-based private equity firm, has acquired Vigilnet America, which provides electronic monitoring services to the criminal justice system. In a statement, Monroe Street managing partner Alex Foshager said, "this partnership will enable us to support key growth initiatives, with a particular focus on strategic acquisitions."
CORE Industrial Partners Acquires GEM Manufacturing. CORE Industrial Partners, a private equity firm focused on the industrial technology and services spaces, announced its acquisition of precision deep drawn metal components and mechanical assemblies provider GEM Manufacturing. The investment marks CORE's fifth from its Fund II, which closed in February 2021. CORE said it plans to grow the business through "strategic initiatives and complementary acquisitions," according to partner Matthew Puglisi.
Add-Ons
GenNx360's ITsavvy Acquires INOC. ITsavvy, a provider of end-to-end technology solutions and portfolio company of private equity firm NenNx360 Capital Partners, has acquired INOC, which offers outsourced network operations center support and consulting solutions. The IT acquisition will strengthen ITsavvy's existing offering for business clients, a press release noted. "With ITsavvy's expansive solutions portfolio and expertise in the broader infrastructure market, we can provide quicker technology innovations and better service scalability to clients globally," said INOC CEO Prasad Ravi in a statement.
Cloud Equity Acquires eBizUniverse to Combine with Cherin. Lower middle-market private equity firm Cloud Equity Group announced its acquisition of eBizUniverse, which provides a variety of digital services including social media and web design to government and private-sector clients. In a statement, Cloud Equity Group managing partner Sean Frank pointed to the opportunity for eBizUniverse to combine with existing portfolio company Cherin, a deal that "creates instant synergies between the two companies and establishes a solid foundation to support major expansion in the digital agency sector."
AEA Investors' Meritus Gas Acquires MagneGas Welding Supply. Meritus Gas Partners, formed by AEA Investors as a national federation of industrial, medical and specialty gases and welding safety supplies distributors, has acquired MagneGas Welding Supply – South. The transaction is a part of the Chapter 11 filing of Taronis Fuels, MagneGas' previous parent company. The acquisition includes MagneGas operations in Texas, Louisiana and Indiana, which includes retail locations, fill plant and specialty gas laboratory.
Mill Rock Capital's Packaging Platform Acquires Keystone Paper Company. Mill Rock Packing Partners, a packaging platform company of private equity firm Mill Rock Capital, has acquired Keystone Paper & Box Company, according to a recent press release. The platform company, formed in 2020, will use the latest investment to expand in the Eastern U.S. This marks the company's fourth add-on acquisition.
Crestview's SyBridge Technologies Announces Manufacturing Acquisition. SyBridge Technologies, a platform company formed by private equity firm Crestview Partners in 2019, announced its acquisition of Cavaform, a tight tolerance precision tooling and molding market. The acquisition enhances SyBridge's existing design and manufacturing solutions within the life sciences end-market. In a statement, Cavaform Owner and President Dave Massie said the combination of the businesses "creates an exciting platform for growth."
Dominus Capital's Uptime Institute Acquires Cybersecurity Company. Uptime Institute, a cybersecurity company enhancing customers' digital infrastructure security, has acquired LEET Security, which provides cybersecurity risk evaluation and rating solutions. Uptime is a portfolio company of private equity firm Dominus Capital. In a statement, LEET CEO and founder Antonio Ramos said the merger with Uptime delivers "many more opportunities for growth through geographic expansion and development of new service offerings as part of Uptime."
Audax's Centerline Communications Acquires Telco Company. Centerline Communications, a telecommunications company that provides design, build and maintenance services for large corporate communication infrastructures and networks, announced its acquisition of Pearson Pelletier Telecom. The investment supports growing demand for Centerline services in Canada, the announcement, noted, and marks its sixth acquisition since being acquired by Audax Private Equity.
Gryphon's Vivify Expands Colorant and Pigment Business with Acquisition. Vivify Specialty Ingredients, which provides specialty colorants and ingredients for the food and beverage, personal care and cosmetics, and industrial sectors, has acquired Reitech Corporation, which manufactures pigment dispersions. Vivify is a portfolio company of private equity firm Gryphon Investors via its Gryphon Heritage Fund, which acquired the business in December 2021. Their announcement noted Vivify is actively seeking additional partnerships to further expand its product offering.
Exits
Unilever Exits Suave Brand to Yellow Wood Partners. Yellow Wood Partners, a private investment firm targeting the middle market, has announced its acquisition of the Suave brand from current owner Unilever. The firm will acquire the beauty and personal care brand's North American operations in a transaction expected to close in the second quarter of this year. In a statement, Yellow Wood partner Dana Schmaltz said, "We believe our extensive experience with divestitures of large and small brands from multi-national consumer branded companies such as Bayer and Reckitt will help us successfully transition and grow Suave as a focused brand in the Yellow Wood portfolio."
VSS Capital Exits GreenSlate. VSS Capital Partners, a private investment firm focused on healthcare, education and tech-enabled business services, announced its successful exit of GreenSlate Holdings, a cloud-based payroll, accounting and tax company for the entertainment industry. As part of the transaction, VSS will re-invest in the business alongside Francisco Partners, a private equity firm focused on technology and tech-enabled businesses, as well as VSS's management team.
A&D Firm Acorn Growth Exits Black Sage to Highlander. Aerospace and defense private equity firm Acorn Growth Companies announced this week its sale of Black Sage Technologies, which provides counter-unmanned aerial systems. Highlander Partners has acquired the assets. In the announcement, Acorn notes that the sale to Highlander "represents a strategic opportunity for continued growth and expansion" for the business.
Pharos Capital Sells Majority Stake in Physical Therapy Business. Pharos Capital Group, a middle-market private equity firm, announced its sale of a majority stake in physical therapy, occupational therapy and speech therapy company MOTION PT Group. MOTION operates 59 clinics, and during its time within the Pharos portfolio, the business completed more than 25 acquisitions. While the announcement noted MOTION will be moving forward with "new strategic partners," it did not indicate who those partners are.
Blue Sage Exits Manufacturing Company to 3 Rivers. Blue Sage Capital, a lower middle-market private equity firm, announced this week its exit of customized systems and engineered components manufacturer Magnum Systems to 3 Rivers Capital, a private equity firm that invests in small private businesses. Patriot Capital and SharpVue Capital provided debt and equity financing for the deal, the announcement noted.
Fundraising
D.E. Shaw Raises $450 Million for First PE Fund. D.E. Shaw & Co., a global investment firm, announced the close of its first dedicated private equity fund at $450 million, shy of its $500 million target. Dubbed the Voltaic fund, the vehicle aims to capitalize on continued declines in private company valuations, according to reports in Bloomberg. D.E. Shaw said it will focus on enterprise services and products, including software security and artificial intelligence, as well as consumer internet assets. The fund will also focus on both early-stage and growth-stage companies.
Rainier Closes Inaugural Fund at $300 Million. Lower middle-market private equity firm Rainier Partners announced the close of its inaugural fund, Rainier Partners Fund I, at its hard cap of $300 million, a press release said this week. The fundraise surpassed its initial target of $250 million. LPs include foundations, global asset managers, insurance companies, pension plans, family offices and high-net-worth individuals. The fund will focus on control buyouts and corporate carveouts. Rainier targets investments towards the services space, but its existing platform investments also include retail.
Insights
Bain Capital Credit Launches Business Development Company. Bain Capital Credit announced this week the launch of Bain Capital Private Credit, a business development company expanding access to middle-market business investment opportunities beyond the institutional investor. Bain pointed to its existing experience in the middle-market private debt market, and noted BCPC will focus on senior secured, floating rate loans and some junior capital investments.