PE Weekly: A Slew of New Funds
Several funds targeting middle-market businesses made their debut this week, while a flurry of M&A activity stretched across a variety of sectors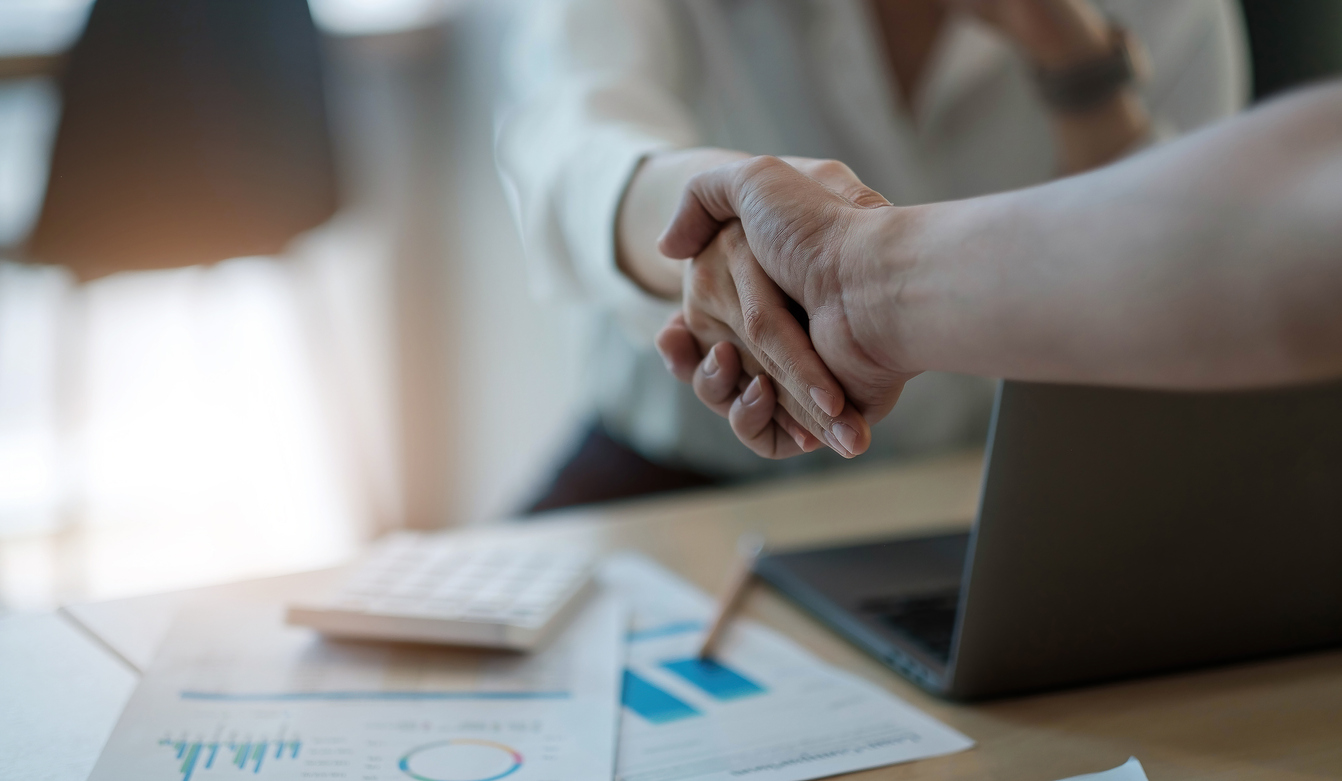 Middle-market dealmakers are starting 2023 on a high note, with a slew of new funds announced by private equity firms and other investors around the midmarket landscape. Turning to M&A, we cover 20 transactions across a wide variety of industries, including home repair services, healthcare, industrials and manufacturing, scientific consulting, and more. Plus, we take a look at new research from Citizens, which finds an optimistic outlook for middle-market mergers and acquisitions activity this year.
Read up on the latest headlines from the week below.
New Funds and Firms
Seaside Equity Closes Second PE Fund. Private equity firm Seaside Equity Partners announced the close of its second private equity fund, Seaside Fund II. The fund was oversubscribed with $325 million in total commitments.  In a statement, managing partner Andrew Thompson said, "We are extremely pleased that we were able to close meaningfully above our targeted fund size in such a difficult fundraising environment and remain committed to continuing our disciplined approach to pursuing value creation within the lower-middle market. The fund will focus its investments on the Western U.S.
Kingswood Exceeds Target with Fund II. Private investment firm Kingswood Capital Management has announced the close of its Fund II at more than $620 million, exceeding its $450 million target and $600 million hard cap. With the new fund, Kingswood now has more than $1 billion in assets under management. Lending endowment foundations, family offices, insurance companies, pension plans, and funds-of-funds provided commitments to the fund, which will target middle-market businesses.
Churchill Closes Junior Capital Opportunities Fund. Churchill Asset Management exceeded its $500 million target with the close of its $737 million Junior Capital Opportunities Fund, the investment specialist said in an announcement this week. Churchill, an affiliate of asset management firm Nuveen, is targeting private equity-backed middle-market companies in the U.S. with the fund, which will provide junior debt. Pension plans and insurance companies across Europe and North America provided commitments to the fund, the announcement noted.
Cresset Partners Launches Evergreen Private Credit Fund. Private investment firm Cresset Partners has announced the launch of its Evergreen Private Credit Fund, which will invest in private senior secured loans and other private credit opportunities. It will specialize in U.S. middle-market borrowers with EBITDAs between $10 million and $100 million, the announcement said, adding that the investment opportunity for senior secured loans is significant considering the amount of dry powder within private equity funds, "providing for a sustained private credit opportunity environment for the foreseeable future."
AG Twin Brook Launches with More than $800 Million. Angelo, Gordon & Co., an alternative investment firm, has announced the launch of its AG Twin Brook Capital Income Fund (TCAP) with more than $800 million in total assets. A non-traded business development company, TCAP has about $530 million in equity and more than $1 billion in total commitments, Angelo Gordon said in its announcement, and will focus on investing in loans to private equity-backed companies in the middle market, specializing in the lower middle-market.
Fidelity Debuts First BDC. Fidelity Investments has launched its first business development company, Fidelity Private Credit Fund. Managed by the firm's alternative investment adviser Fidelity Diversifying Solutions, the expands Fidelity's offering to clients with greater access to the private credit markets with a focus on the middle market. The announcement noted the fund will aim to generate income and long-term capital appreciation by providing directly originated loans to private companies.
Dextra Partners Makes its Debut. Dextra Partners has announced its formation and official launch this week as a multi-strategy investment firm targeting middle-market private equity opportunities. A press release said the firm made its debut with $2.5 billion of investable capital.  "Middle-market private equity firms are continually looking for a partner of choice to help strategically scale their platforms and portfolio companies," the firm's founding partners said. "Building on our legacy experience, we are committed to providing our partners with flexible capital solutions using our long-term and holistic partnership-oriented model."
M&A
Swander Pace Exits Backerhaus to Riverarch. Consumer products-focused private equity firm Swander Pace Capital announced its successful exit of bread product producer Backerhaus, old to PNC Riverarch Capital. A recent press release said Swander Pace first acquired the business in 2018, and subsequently expanded its product offering as well as its distribution capabilities. The firm also supported Backerhaus' rebranding, while investing in manufacturing capabilities. The company acquired Prop & Peller in 2019.
Audax Backs Cortec's Investment in A1 Garage Door Service. Audax Private Debt said in a recent announcement that it provided financing to support the acquisition of A1 Garage Door Service by middle-market investor Cortec Group's Cortec Group Fund VII. A1 offers direct-to-consumer residential garage door repair and replacement services. In a statement, Cortec managing director Will Keesler said that the firm is "looking forward to working alongside the Audax team as the company continues to expand its footprint."
LightBay, Freeman Spogli Acquire Roofing Replacement Co. Private equity firms LightBay Capital and Freeman Spogli & Co. have announced their joint acquisition of roofing repair and replacement service provider Infinity Home Services. Infinity will use the investment to fuel strategic acquisitions and expand its platform capabilities. Existing investor North Branch Capital will remain a shareholder.
Kinzie Capital Acquires Golf Product Supplier. Chicago-based private equity firm Kinzie Capital Partners announced its acquisition of GT Golf Holdings, which supplies gold products to vendors. GT plans to expand into new markets and customer demographics with its partnership with Kinzie. In a statement, Kinzie founder and managing partner Suzanne Yoon said the golf supply market's current fragmentation and rapid growth create a "strong opportunity" for the firm in this market.
Crux, Trive Take Minority Stake in Iced Tea Franchisor. Two Dallas-based private equity firm, Crux Capital and Trive Capital, announced they have acquired a minority stake in iced tea franchisor HTeaO. The tea business will expand into new markets with the backing, focusing on geographic expansion, attracting key talent, and implementing technology to improve service.
Levine Leichtman's Smith System Acquires Driving Dynamics. Smith System Driver Improvement Institute, a portfolio company of private equity firm Levine Leichtman Capital Painters, announced its acquisition of Driving Dynamics this week. Driving Dynamics offers driver safety training services for fleet drivers in the U.S., complementing Smith Systems' existing offering.
Renovus Invests in Scientific Consulting. Private equity firm Renovus Capital Partners announced its majority investment in ToxStrategies, a scientific consulting firm. The investment establishes TroxStrategies as a growth platform, the press release said, with clients that include pharmaceutical and medical device companies, as well as food and dietary supplement manufacturers and others. With Renovus, ToxStrategies will focus on growing its client base and entering into new end-markets.
CrowdOut's First PE Fund Investment Announced. CrowdOut has made its first investment from its private equity fund CO Long Term Equity Fund I LP, acquiring electronic component distributor Sourceability. The business connects B2B buyers and engineers with electronic parts as well as supply chain and logistics support. "I could not think of a better inaugural investment for our newly launched long-term private equity fund," stated CrowdOut cofounder and CEO Alexander Schoenbaum.
Praesidian's Powder Valley Acquires Distributor. Powder Valley, which supplies ammunition and reloading components to retail and wholesale customers, acquired Pro-Motion Distributing, a distributor of consumer and commercial products within the e-commerce market. Powder Valley is a portfolio company of Praesidian Capital, whose founding partner Jason Drattell said, "The combination of Powder Valley's expertise in online sales and distribution of powder and reloading related products with Pro-Motion's innovative technology solutions creates instant synergy between the two companies and establishes a solid foundation to support major expansion in the outdoor sector."
Granite Bridge Exits The InterMed Group. Lower middle-market private equity firm Granite Bridge Partners announced its successful exit of The InterMedGroup, a healthcare technology management service provider. The firm sold the business to PE firm Cressey & Company and healthcare investment firm Health Enterprise Partners. The deal closed last last month.
WestView's RSi Announces Acquisition in Healthcare. Revenue cycle management service provider RSi, a portfolio company of private equity firm WestView Capital Partners, announced its acquisition of Invicta Health Solutions. Invicta services customers in the healthcare space, supporting technology integrations and revenue cycle management needs. "We want to see Invicta continue to grow as part of RSi, and this integration will functionally allow our united teams to deliver front-end to back-end solutions to our clientele," stated RSi CEO Brent Rollins.
York Linen Company Makes Acquisition. Healthcare Linen Services Group, a portfolio company of York Capital Management's private equity group, announced its acquisition of Linen King this week. Both provide laundry services to the healthcare space, and expands HLSG's footprint while adding new key customers.
Inflexion Invests in Germany Pharma Co. Proteros. Middle-market private equity firm Inflexion announced its investment in Germany-based pharmaceutical drug development business Proteros. The backing will be used to expand Proteros' operations in the U.S. through organic growth and strategic acquisitions.
Ridgemont Equity Recaps Logistics Company. Middle-market private equity investor Ridgemont Equity partners announced its recapitalization of RoadOne IntermodaLogistics. The business provides intermodal logistics services across North America. Ridgemont's recapitalization included support from the company's management and co-founders, as well as majority stakeholder Nonanthum Capital Partners, which first acquired the company in 2019.
One Equity Acquires Public Sector IT Services Business. One Equity Partners, a middle-market private equity firm, said in a recent press release that it has acquired public sector iT service provider Mythics, LLC and its subsidiary Emergent. Mythics provides cloud-based software products to federal and state, local and education end-customers. "We expect (Mythics) to be an important participant in the public sector's shift to next-generation technologies," said One Equity managing director Carlo Padovano in a statement.
Palm Tree Acquires Backbone in M&A Advisory Deal. Palm Tree LLC, an M&A advisor, announced its acquisition of Backbone Capital Advisors, a middle-market capital advisory team. In a statement, Palm Tree founder, president and managing director Pardis Nasseri said the current climate of the financial markets demands that the firm delivers "a broader set of capital markets solutions to help business owners and private equity sponsors seize strategic opportunities."
CORE Acquires Stanfordville Machine & Manufacturing. CORE Industrial Partners, a private equity firm focused on the manufacturing and industrials spaces, announced the acquisition of machined components supplier Stanfordville Machine & Manufacturing by CORE portfolio company RE3DTECH+GoProto. In a statement, CORE operating partner and RE3DTECH chairman Rock Lambert said the acquisition expands RE3DTECH's geographic presence and strengthens its manufacturing capabilities.
BGL Exits Texas Molecular to I Squared Portco. Brown Gibbons Land & Company (BGL) said in a press release it has sold Texas Molecular Holdings to VLS Environmental Solutions, a portfolio company of I Squared Capital. Texas Molecular offers liquid industrial waste handling and treatment services. VLS provides waste processing, including cleaning and repair services, and its acquisition of Texas Molecular expands its service offering into the hazardous waste and sequestration space.
Edgewater Portco Announces Industrials Acquisition. Edgewater Capital Partners portfolio company Evantic, an engineered components manufacturer, announced its acquisition of Vertex Polymers, which designs and manufactures polymeric materials. The buyout follows the recent combination of Altamira Material Solutions and Precision Fluorocarbon under the name Evantic. The addition of Vertec Polymers will support continued scale of the combined business, said Edgewater partner and Evantic chairman of the board Bob Girton in a statement.
3i's WilsonHCG Acquires Personify. Wilson Human Capital Group (WilsonHCG), a portfolio company of 3i Group, announced its acquisition of recruitment process outsourcing provider Personify. U.K.-based 3i recently invested $120 million in Wilson HCG, nothing that the U.S.-based human capital business will help the firm expand its geographic footprint. The addition of North Carolina-based Personify follows WilsonHCG's previous acquisition of Tracking Talent, based in South Africa.
Industry Insights
Citizens Report Finds M&A Optimism. Citizens has released its 2023 M&A Outlook report, concluding that, despite a relatively low-growth environment, dealmakers remain optimistic headed into 2023. The survey of 276 middle-market companies and 125 private equity firms widely predict valuations to be stable or even higher this year compared to last. And while middle-market companies expect slower economic growth, M&A remains a key tool: 62% of middle-market company buyers say growth is their top motivation for acquiring a company.
"Companies exited the pandemic era with a newfound resilience and, in many cases, better finances and more experienced management," stated Jason Wallace, head of Citizens M&A Advisory. "When the macro conditions normalize, we see a pipeline of buyers and sellers eager to return to the market."